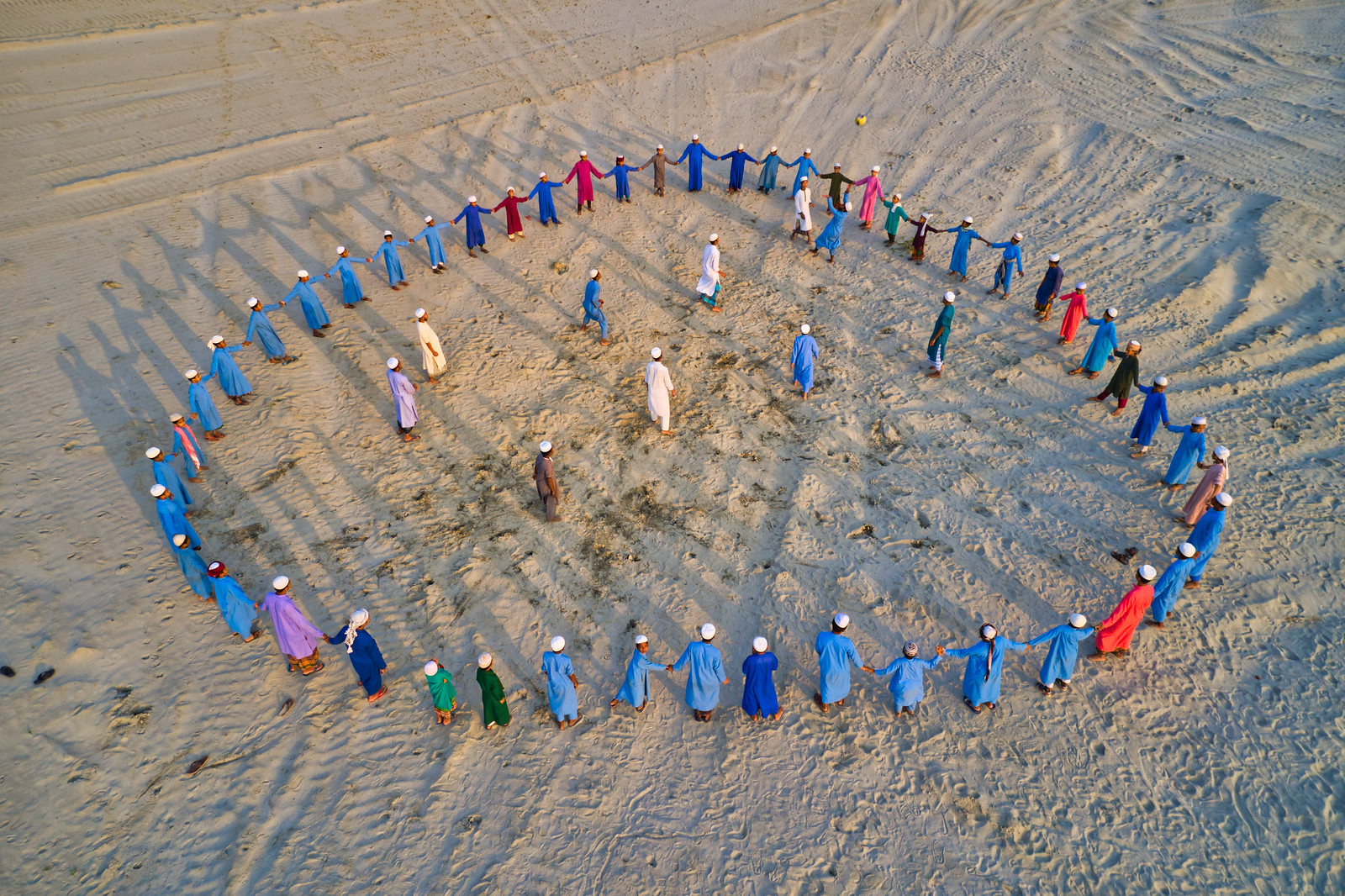 Celebrating Cultural Diversity Through Solidarity
Since its declaration in December 2002, the World Day for Cultural Diversity for Dialogue and Development on May 21 reminds us to uplift all voices and affirm diverse perspectives in discussions around economic and social development. During the week of May 17, to celebrate the importance of unity and diversity for NGOs, InterAction's Together Project is hosting a virtual Solidarity Week in place of its annual Solidarity Breakfast.
In 2002, the U.N. General Assembly recognized cultural diversity's significant role in the three dimensions of sustainable development by adopting the resolution on Culture and Sustainable Development. UNESCO and its partners understand that the benefits from cultural diversity rely on the ability to make a seat for everybody at the table. Their Intercultural and Interreligious Dialogues aim to foster cultural pluralism in areas experiencing extremism and conflict by promoting understanding and respect for others. Leading organizations also uplift the voices of marginalized communities, especially women and youth, in discussions at the local, regional, and national levels.
By empowering disempowered people to participate in and lead these conversations, community leaders can develop solutions that protect and elevate these groups.
The Together Project has consistently upheld the principles of inclusivity, unity, and informed dialogue since its creation in 2017. By bringing together secular and faith-based organizations (FBOs) in advocacy spaces, the Together Project ensures that all learning incorporates multiple perspectives and highlights the unique issues faced by these organizations.
FBOs are especially vulnerable to disinformation. The strong connections the Together Project builds among its diverse coalition provides an additional layer of support and protection for Members. One example of this solidarity among Together Project Members is highlighted in the International Civil Society Centre's (ICSC) Solidarity Playbook.
InterAction and ICSC will host a webinar, Understanding Solidarity During the Pandemic, on May 19th, to launch the Together Project's latest report. The report, "Coming Together through Faith to Save Lives: An Exploration of InterAction NGO Members' Interfaith Collaboration," provides examples of diverse partnerships that increased cohesion among the communities they served. Member narratives are woven throughout the report to highlight the importance of solidarity and trust in successful interfaith development programs. Studies like these are increasingly necessary as the globe becomes more interconnected and NGOs look to create more inclusive, resilient programming and partnerships.
As COVID-19's immediate and secondary effects triggered backsliding in many development areas, joint action and advocacy grew in importance for NGOs. To regain that progress and address emerging issues, there must be collaboration among people from diverse backgrounds at all levels. These programs and the discussions around them must also continue empowering those most affected by these issues.
The Together Project has found that cross-cultural solidarity in its partnerships has increased the impact of its work, whether it be combating disinformation or sharing lessons around financial access issues. This success is due to the multitude of diverse voices and trust among its membership. These factors result in more inclusive, sustainable programming and a mutually supportive network of NGOs.
To celebrate the U.N. World Day for Cultural Diversity for Dialogue and Development, Together Project Members shared messages of how the coalition benefits their organization. Look for #TogetherProject on social media to learn more.