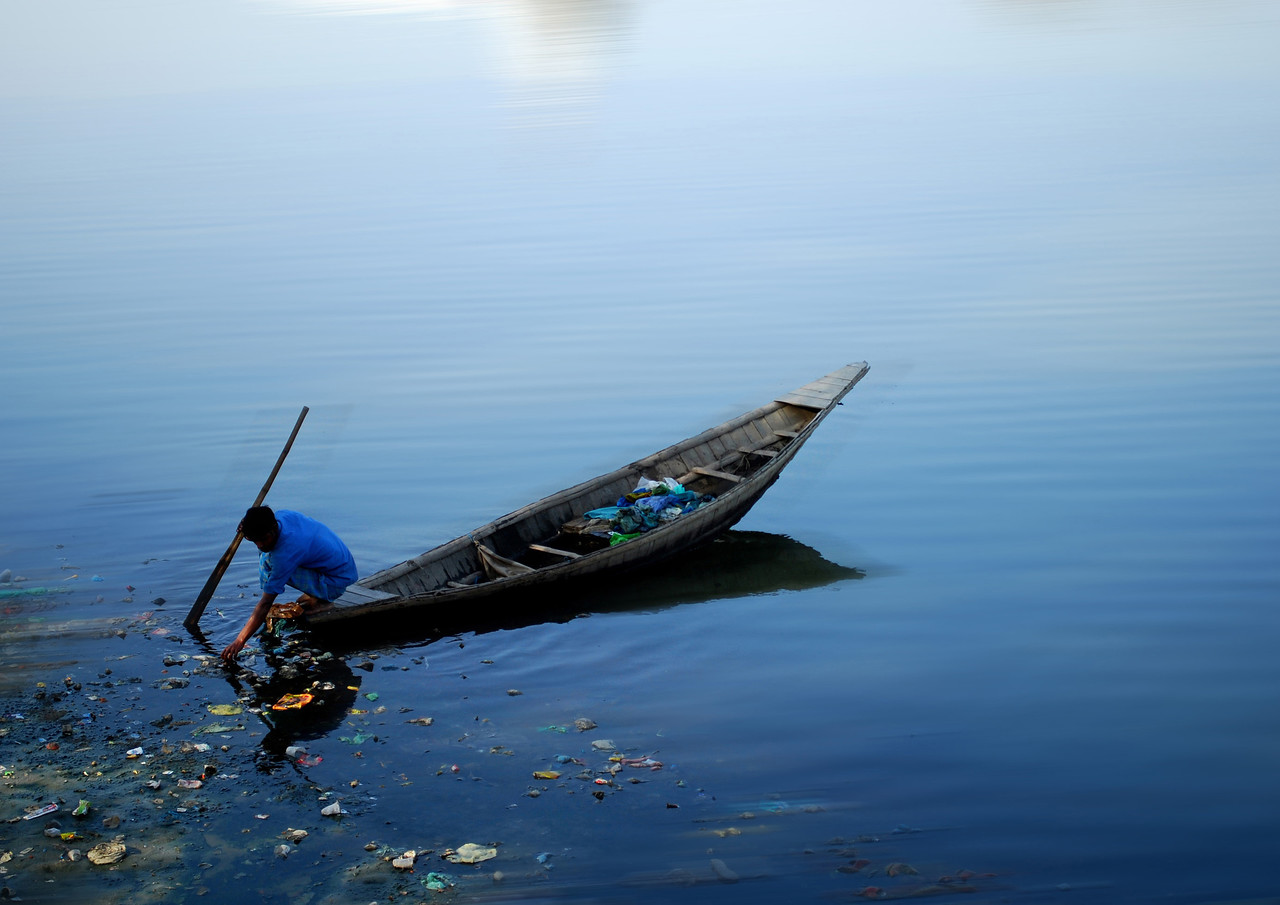 De-risking: A Product of Avoidance
Over the past several months, InterActions's Together Project Members and Partners, including Islamic Relief-USA, Helping Hand for Relief and Development, Feed the Children, and Charity & Security Network have met with Members of Congress to discuss two topics of increasing concern for non-governmental organizations (NGOs):
Disinformation campaigns: online attacks and campaigns that spread false information targeting an NGO.
Bank de-risking: financial access barriers faced by NGOs working abroad that place limits on humanitarian aid.
A key issue for discussion was the inclusion of protective language and provisions in current legislation that will allow NGOs to combat de-risking.
What is De-risking?
De-risking occurs when financial institutions, such as banks, refuse or delay the transfer of funds to relief agencies due to pressure to maintain Anti-Money Laundering and Countering Financing of Terrorism (AML/CFT) regulatory compliance. As a result, bank de-risking limits aid operations and leads to unregulated financial transactions, neither of which are ideal for operations nor the effective delivery of aid abroad.
Inconsistent compliance expectations and perception of "high risk" leave many NGOs vulnerable to bank de-risking, making this issue a priority for the Together Project Coalition.
The Corporate Transparency Act of 2019
On October 22, the Corporate Transparency Act of 2019 (HR2513) passed the House with a vote count of 249. Introduced by Representative Maloney (D-NY), the Corporate Transparency Act was amended to include the Coordinating Oversight, Upgrading and Innovating Technology, and Examiner Reform Act of 2019, or the COUNTER Act of 2019.
The amended bill contains updated language since the Bank Secrecy Act of 1970, which mandates that U.S. financial institutions, including individuals and banks, maintain and file appropriate records with the U.S. Department of the Treasury on currency transactions and customer relationships.
The COUNTER Act of 2019 requires that the Secretary of the Treasury, Federal Functional regulators (defined in Section 103c H.R. 2514), and stakeholders issue a report on the following:
Consequences of financial institutions de-risking.
Reasons financial institutions are engaging in de-risking.
Associations with and effects of de-risking regarding criminal activity.
How to promote financial de-risking while maintaining compliance with the Bank Secrecy Act.
Together Project Partner, Charity & Security Network, sent a letter on May 7, 2019, thanking the House Financial Services Committee for their efforts in combatting financial de-risking on behalf of organizations.
The letter highlighted the bank examiner training and urged that similar legislative language be updated on the sections regarding NGOs in the Bank Examination Manual, which lists a series of guidance and procedures on the risks associated with money laundering and terrorist financing.
As noted in the letter, de-risking is a product of avoidance rather than managing the risks.

The ILLICIT CASH Act
Shortly after the House bill passed, the Senate circulated its version as a draft. Titled Improving Laundering Laws and Increasing Comprehensive Information Tracking of Criminal Activity in Shell Holdings Act, or the "ILLICIT CASH Act," it was introduced to the Senate Committee on Banking, Housing, and Urban Affairs on September 26, 2019.
The bill, also containing updated language since the Bank Secrecy Act, addresses de-risking and incorporates a risk-based approach by placing Anti-Money Laundering and Countering the Financing of Terrorism sanction policies that do not hinder development and humanitarian assistance.
The ILLICIT CASH Act will help combat money laundering by modifying the legislative tools and resources of financial institutions, regulators, law enforcement, and other appropriate agencies.
The Together Project supported a letter urging the same provisions to the ILLICIT CASH Act co-sponsors: Mark Warner (D-VA), Tom Cotton (R-AR), Doug Jones (D-AL), and Mike Rounds (R-SD). Senators Warner and Rounds agreed to meet with the Together Project to review the recommendations in the letter.
Both letters to Members of Congress serving on the banking committees urge further effective measures that tackle the issues surrounding bank de-risking. Recommendations include:
Addressing the drivers and effects of de-risking in sections 203 and 309.
Clarification that de-risking can occur when banks close and/or on a single account.
Clarification of language on the No-Action Letter section by changing all references from "person" to "person or group" and adding "or any financial institution dealing with such person or group" on section 303 (j)(1).
A bank examiner training with a focus on de-risking (included in the House Bill: COUNTER Act).
Revision of language in the Bank Examination Manual section on NGOs to bring it in line with the updated standards of the Financial Action Task Force. Updated standards emphasize a risk-based approach.
Directing financial institutions to rely on a more centralized source of information regarding customer due diligence.
Together Project Members will continue to elevate the impact of bank de-risking on NGOs to Members of Congress and other key stakeholders. The Coalition is eager to see the ILLICIT CASH Act pass with our proposed provisions during the current Congress to serve as a legislative vehicle to address de-risking challenges.
If you would like to learn more, please contact Princess Bazley-Bethea, the Together Project Manager, at pbazleybethea@interaction.org.