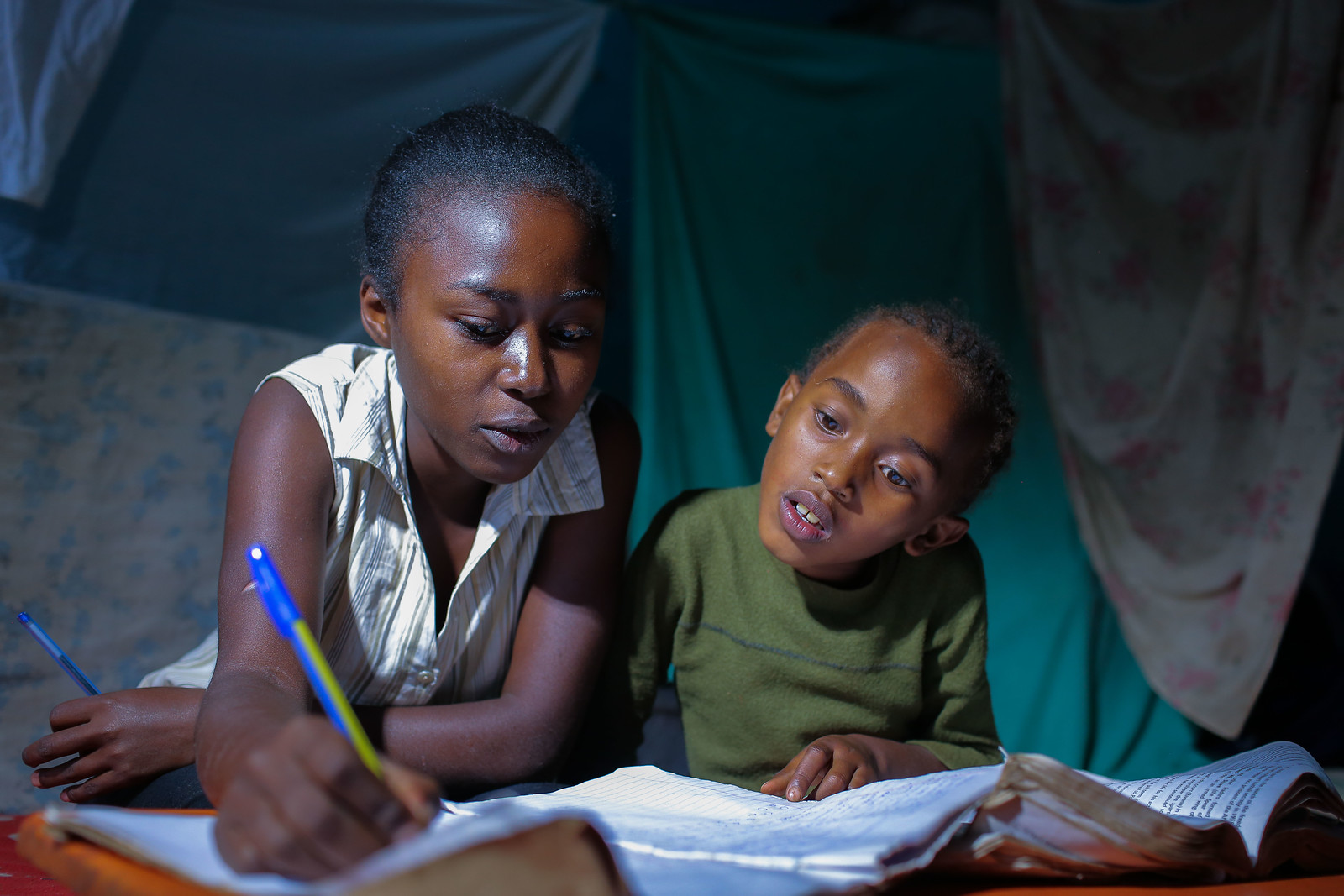 Strategy Development for Countering Disinformation Attacks
Part Two of a Two-Part Disinformation Webinar Blog Series
On October 22, 2020, a panel of experts gathered for a webinar hosted by InterAction's Together Project to share their expertise and strategies for countering disinformation attacks on non-governmental organizations (NGOs).
The development of new information technologies, such as social media, has allowed disinformation to flourish like never before. From politics to entertainment, the impact of widespread disinformation can be seen in virtually every aspect of society.
Unfortunately, civil society is no exception.
In recent years, NGOs have experienced a dramatic increase in the number and severity of disinformation attacks launched by organizations hoping to discredit them and their work. Over the course of this webinar, speakers laid out key steps that NGOs should take to prepare for disinformation attacks and highlighted strategies to counter them when they occur.
This webinar was moderated by Princess Bazley-Bethea, Manager of the Together Project at InterAction, and included insights from Dr. Hatem Bazian, Professor at U.C. Berkley's Islamophobia Studies Center; Jihad Saleh Williams, Senior Advocacy and Government Affairs Advisor at Islamic Relief U.S.; Morgan Martinez, Director of Communications at InterAction; and Andrea Hall, Attorney for Charity & Security Network.
Key takeaways from the second webinar include:
Preparing for Disinformation Attacks
Civil Society Organizations (CSOs) hoping to counter disinformation attacks cannot simply wait for them to occur. Failure to have a plan in place can give disinformation narratives time to take root. Speakers highlighted several steps that all NGOs should take.
First, it is important for NGOs to establish a strong presence in the public sphere. Consumers of information are less likely to automatically accept disinformation about organizations with a well-established positive "brand." Positive news articles and a strong internet presence can all help in this regard.
Second, NGOs should develop a clear plan for responding to disinformation, and the necessary infrastructure to act on it. NGOs should work with their communications and government affairs departments to develop strategies for responding to disinformation, both in the public sphere and in government. When developing these strategies, it is important to take stock of vulnerabilities and plan on how to counter potential attacks.
Third, as part of developing this plan, NGOs should work to map their "audience," identifying potential allies and threats. Potential "audience" members include reporters, members of Congress, and any other actors with a high degree of influence and interest in the sector. After potential allies are identified, NGOs should begin to cultivate a relationship with them based on positive narratives around their organization and work. This process is vital in coordinating a swift, and efficient, response to disinformation. As Jihad Saleh Williams highlights, "You have to engage in these kinds of operations, if you have an attack in Congress and you don't have champions on the Hill, you are already in a losing position."
Finally, develop strong connections and solidarity with other NGOs and members of civil society. Coalitions, such as InterAction, can be a source of tremendous strength for organizations of all sizes. On the most basic level, coalitions can act as a source of material support, providing NGOs with access to a shared well of resources and technical knowledge they may not otherwise have access to. Coalitions can also be a source of more immaterial aid, allowing Members to benefit from the positive "branding" and solidarity of colleagues.
When Disinformation Hits
Once disinformation strikes, the first step is to conduct a "SWOT" analysis, identifying the strengths, weakness, opportunities, and threats your organization is working with. It is important to remember that by responding to disinformation, you inherently acknowledge and amplify the source, which could cause the disinformation to spread further. Once these factors have been identified, begin to implement your planned response. The nature of your response should always be tailored to the type and severity of the attack. For instance, if the attack originates in the public sphere, have your communications department and allies in the media respond with a news article or a blog post. If disinformation enters the halls of Congress, have your government affairs team work with champions on the Hill and allied NGOs to counter it.
In some cases, it is possible to eliminate the source of disinformation through a defamation lawsuit. Taking this step can be somewhat risky, however. On the one hand, successful defamation lawsuits can force sources of disinformation to retract their claims and even provide monetary compensation. On the other hand, defamation lawsuits are expensive, time-consuming, and can have unintended consequences, such as retaliatory lawsuits.
This is part two of a two-part webinar series focusing on disinformation attacks on Civil Society titled "Understanding Disinformation in the INGO Community." Part one focused on emerging disinformation trends in the digital world and potential strategies for addressing them. For more information on disinformation responses, check out InterAction's Disinformation Toolkit.