G7/G20: G7 Resources
2017 G7 Summit
The 2017 G7 Summit, hosted by Italy, will be held on May 26-27 in the Sicilian city of Taormina. The Italian Presidency has set the mission of the 2017 summit as "Building the Foundations of Renewed Trust", and the program of work will fall into three broad pillars: (1) citizen safety, (2) economic, environmental, and social sustainability and reduction of inequalities, and (3) innovation, skills, and labor in the age of the next production revolution. The specific "target areas" that fall within these pillars are: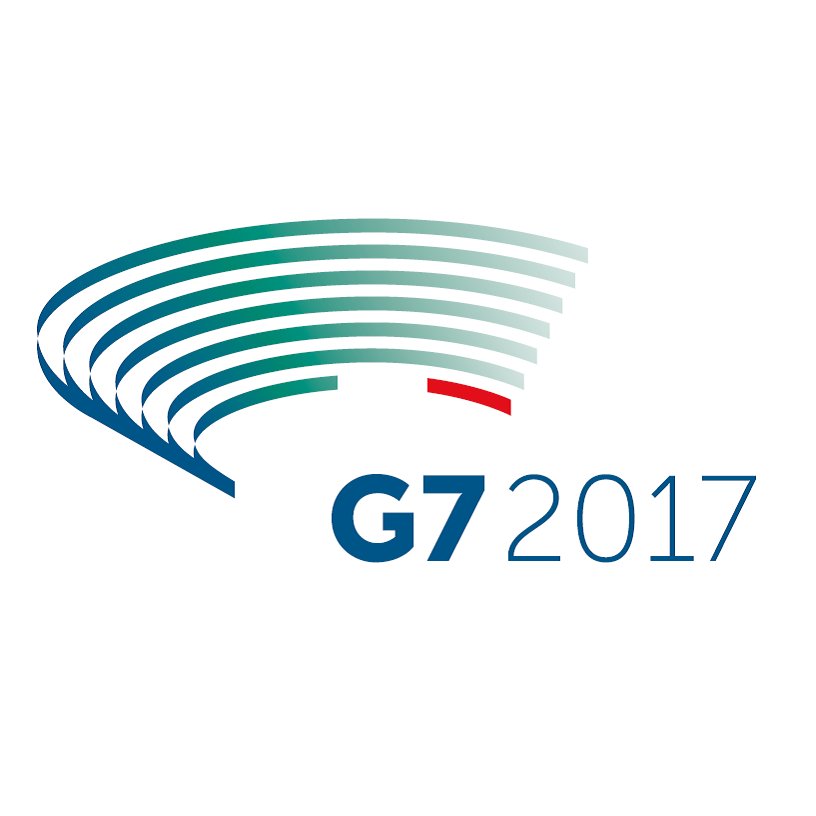 Management of human mobility
Stability in sub-Saharan Africa and the MENA region
Prevention of terrorism
Inclusive growth
Energy and climate change
Food security and nutrition
Health
Women's and girls' economic empowerment
Education
Production innovation
Knowledge-based capital and enabling infrastructures
Future of work and welfare systems
In the lead up to the G7 summit, G7 ministers convene for a series of preparatory meetings to discuss issues relating to culture, environment, foreign affairs, finance, transport, energy, labor, agriculture, health, science, industry, and information communications technology (ICT). These ministerial meetings conclude with a statement – or communiqué – outlining commitments, recommendations, and areas of suggested action. The following meetings have taken place in the build up to the Taormina summit:
The G7 ministers of culture meeting, held March 30-31 in Florence, produced a  joint declaration  which reaffirms their commitment to the protection of cultural heritage, particularly in a time of its destruction through conflict, natural disasters, and terrorism. The declaration also highlights the role of both the state and international organizations (such as UNESCO) in providing protective legal structures and cultural safeguarding procedures.
The G7 foreign ministers released a joint communiqué following their meeting in Lucca on April 10-11. Ministers expressed a strong commitment to challenging terrorism and countering violent extremism through international cooperation as well as building security, stability, and prosperity across a number of African and Middle Eastern countries. Also prioritized was the active promotion of human rights and fundamental freedoms. The ministers supported the call to enhance the UN role in sustaining peace and recognized the key role of women within this process.

Held in Rome on April 9-10, the G7 energy ministers' meeting issued a chair's summary report affirming G7 members' commitment to the Paris Agreement (with the exception of the U.S. which reserved its position on this issue) and addressed developments since the 2016 Kitakyushu meeting. Identified priorities included energy security, new energy drivers, governing the energy transition, and global energy issues (specifically enabling access to affordable, reliable, and sustainable modern energy for developing countries).

On May 12-13, G7 finance ministers and central bank governors met in Bari and released a communiqué outlining their commitment to international economic and financial cooperation to achieve strong, sustainable, balanced, and inclusive growth.
For more on preparatory meetings related to the 2017 G7 Summit, including information on summit priorities and G7 participants and representatives, check out our 2017 G7 Calendar.
Online Resources
2017 G7 Calendar - The U.S. G7/G20 Advocacy Alliance has created a schedule of 2017 G7 meetings and events, along with additional background information.
2017 G7 Policy Paper - The U.S. G7/G20 Advocacy Alliance has composed a policy paper detailing its recommendations for the summit.