G7/G20: G7 Resources
2017 G7 Summit
The 2017 G7 Summit, hosted by Italy, will be held on May 26-27 in the Sicilian city of Taormina. The Italian Presidency has set the mission of the 2017 summit as "Building the Foundations of Renewed Trust", and the program of work will fall into three broad pillars: (1) citizen safety, (2) economic, environmental, and social sustainability and reduction of inequalities, and (3) innovation, skills, and labor in the age of the next production revolution. The specific "target areas" that fall within these pillars are: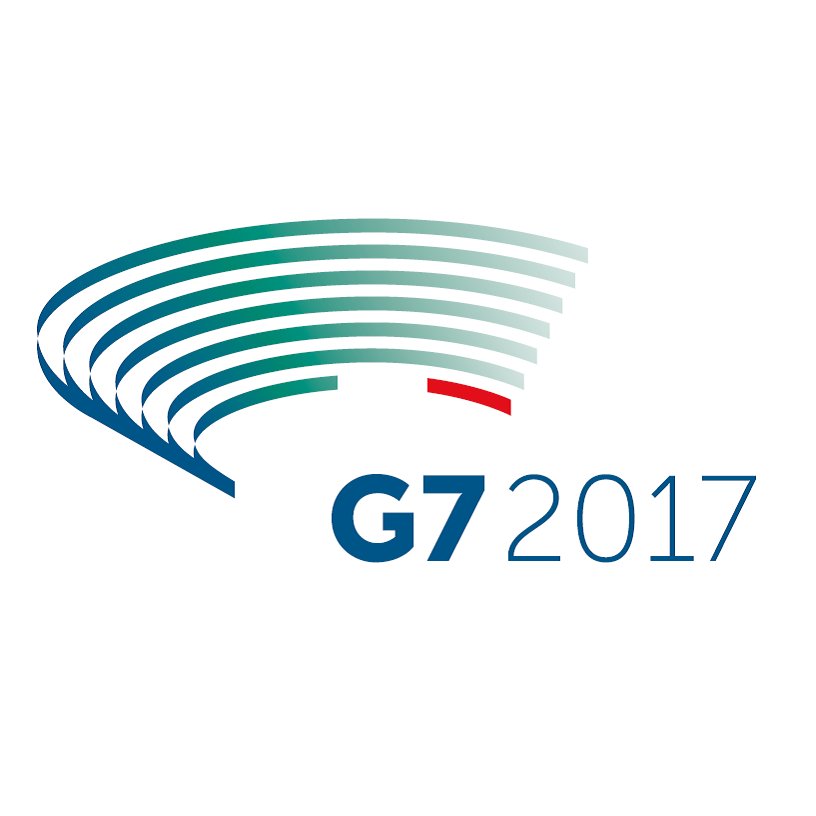 Management of human mobility
Stability in sub-Saharan Africa and the MENA region
Prevention of terrorism
Inclusive growth
Energy and climate change
Food security and nutrition
Health
Women's and girls' economic empowerment
Education
Production innovation
Knowledge-based capital and enabling infrastructures
Future of work and welfare systems
While there is some variation in summit outcomes from year to year, it is plausible that the 2017 summit might deviate more substantially from those of recent years. Recent elections have brought in Donald Trump and Theresa May as new heads of state in the United States and the United Kingdom respectively, while France's April elections will also bring in a new a head of state after Francois Hollande announced he would not seek reelection for a second term. Italy too has a new head of state in Paolo Gentiloni, who succeeded Matteo Renzi as the Italian Prime Minister following the latter's resignation in December 2016. This means that fewer than half of the G7 heads of state who attended the 2016 G7 Summit will attend the upcoming summit.The returning G7 leaders are Germany's Angela Merkel, Japan's Shinzo Abe, and Canada's Justin Trudeau.
Furthermore, the summit will be held amid a backdrop of rising nationalism and skepticism around globalization. For example, this G7 summit will be the first held post-Brexit, and will come just two months after Britain begins Brexit negotiations with the EU. Similarly, the status of the Trans-Atlantic Trade and Investment Partnership (TTIP) is very much up in the air, and the Canada-EU Comprehensive Economic and Trade Agreement (CETA) was only recently passed by the European parliament following seven years of negotiation and stiff resistance. Increasing flows of refugees and migrants have heightened concerns among many in G7 countries, leading some to call for a reduction or complete cessation of inflows. These are just a few of the issues the G7 will seek to address when they meet in Taormina in May.
The Taormina Summit is preceded by a wide variety of preparatory meetings at which the summit priorities will be further developed and the final Leaders' Communique will be drafted. For more on preparatory meetings related to the 2017 G7 Summit, including information on summit priorities and G7 participants and representatives, check out our 2017 G7 Calendar.
2016 G7 Summit
The 42nd G7 Summit was held May 26-27 in Ise-Shima, Japan. Leaders from the G7 countries convened at the Shima Kanko Hotel on Kashiko Island in Japan's Mie Prefecture, where they discussed major global economic and political challenges. During the summit, G7 leaders released the 2016 Ise-Shima Leaders' Declaration, which outlines the commitments made by the G7 on a wide variety of global issues, including:
Global health
Women's economic empowerment
Food security & nutrition
Supply chains
Infrastructure investment
Climate change and energy
Global economy and trade
2030 Agenda and the Sustainable Development Goals
Foreign policy issues including counter-terrorism, the Middle East, Ukraine, and North Korea
As with previous summits, the 2016 summit was preceded by a series of ministerial meetings at which G7 ministers discussed issues relating to foreign policy, agriculture, health, education, and other areas. Many of these ministerial meetings conclude with a communique or statement regarding the agenda and issues discussed. The following meetings were convened in the buildup to the 2016 G7 Summit:
Online Resources
2017 G7 Calendar - The U.S. G7/G20 Advocacy Alliance has created a schedule of 2017 G7 meetings and events, along with additional background information.
2017 G7 Policy Paper - The U.S. G7/G20 Advocacy Alliance has composed a policy paper detailing its recommendations for the summit.