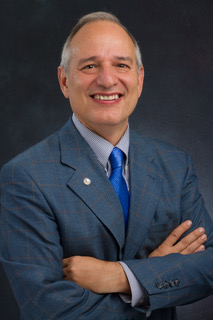 Rick Santos
Fellow
Rick Santos was the President and CEO of IMA World Health from 2009 to the end of 2018.
In his nine years at IMA, Rick led the organization through a period of transition that has included significant organizational change, growth, and visibility through increasing program impact and building healthy communities in some of the most difficult places in the world. Rick led IMA through several strategic pivots that well-positioned IMA for the future.
Rick has a decade of field experience in Asia and has spent 23 years working for and with faith-based organizations. His developmental approach includes building and prioritizing robust local and regional partnerships—communities, organizations, and networks—which he believes are the key ingredients to successful and sustainable development work. Rick has significant experience overseeing and managing projects and organizations in the health, livelihoods, and nutrition sectors.
Rick holds a Master of Business Administration degree from Johns Hopkins University's Carey Business School, a Masters of Theological Studies degree from Harvard Divinity School, and a Bachelor of Arts degree in Political Science from George Washington University.
Sign up for our monthly newsletter