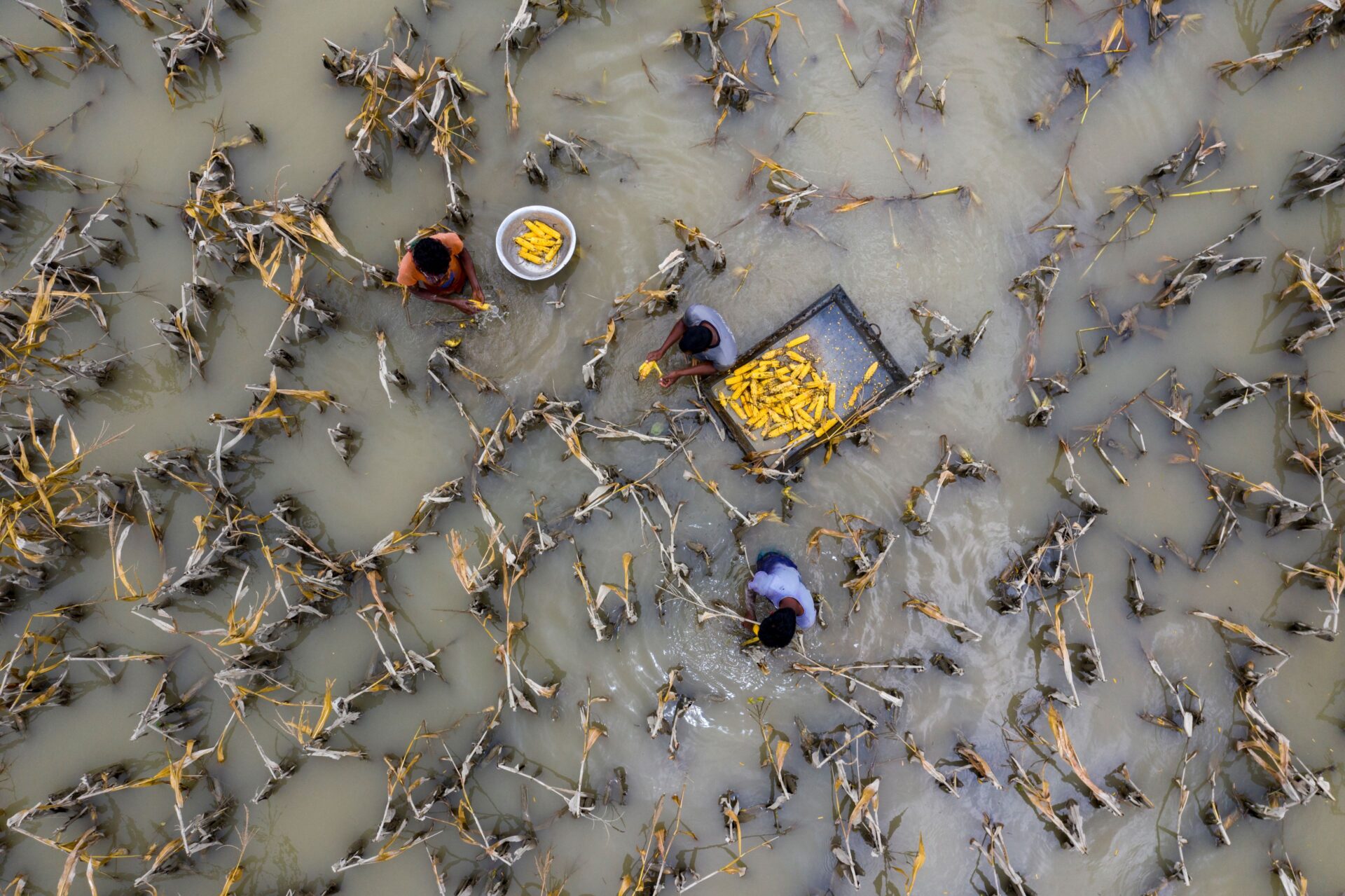 75 NGOs Urge Congress to Fund Humanitarian & Food Assistance Programs in Next Supplemental
InterAction—the largest alliance of U.S.-based NGOs dedicated to implementing and advocating for U.S. humanitarian, health, development, and democracy programs—and its Members and partners wholeheartedly support the Administration's recent request for more than $10 billion* in supplemental international humanitarian and food and nutrition assistance.
America has learned that if we do not act to support people in crisis, these situations can grow and require far more resources from the U.S. to contain the spread of instability. The request for $10 billion in resources signifies an investment that will yield substantial savings for American taxpayers in the future.
We urge Congress to quickly pass an emergency supplemental bill that reaffirms U.S. leadership for these urgent, lifesaving, resources to meet critical needs—like access to food, shelter, and safe water.
At the outset of this year, the world witnessed unprecedented levels of humanitarian need, with 360 million individuals requiring assistance—a 30% surge from the beginning of 2022. The conflicts in Ukraine and the Middle East have created an urgency for the humanitarian assistance outlined in the supplemental requests that cannot be overstated. These events have had global impacts on fuel and agricultural supply chains, serving as a hunger multiplier for the 783 million people facing chronic hunger around the world.
The United States has long demonstrated American values and protected American interests by providing humanitarian assistance in times of crisis. This legacy of support generates goodwill, helps secure new partnerships, and underscores U.S. global leadership.
We urge Congress to promptly approve supplementary funding, while also guaranteeing the allocation of resources for humanitarian assistance within the regular FY24 appropriations. This is paramount for bolstering global humanitarian initiatives, strengthening food security, and fortifying resilience programs. These initiatives not only preserve lives but also reinforce U.S. global leadership, fostering stability and prosperity on both the domestic and international fronts.
The following organizations signed on to the above statement:
Action Against Hunger
ADRA International
Alight
Alliance for Peacebuilding
Alliance to End Hunger
AME-SADA, INC.
American Jewish World Service
American Red Cross
Americares
Anera
AVSI-USA
Basic Education Coalition
Bethany Christian Services
Better World Campaign
Blumont
Bread for the World
Buddhist Tzu Chi Foundation
CARE
Catholic Relief Services
ChildFund International
Church World Service
Concern Worldwide U.S.
Congressional Hunger Center
Corus International
Doctors of the World USA
FHI 360
First Focus on Children
Food for the Hungry
Global Communities
Global Emergency Relief Recovery & Reconstruction
Global Health Council
GOAL USA
Habitat for Humanity International
Heartland Alliance International (HAI)
Helen Keller Intl
HelpAge USA
HIAS
Humanity & Inclusion
iMMAP Inc.
InterAction
International Medical Corps
International Rescue Committee
International Youth Foundation
Jesuit Refugee Service/USA
MedGlobal inc.
Medical Teams International
Mercy Corps
Mobility International USA (MIUSA)
Nonviolent Peaceforce
Norwegian Refugee Council (NRC) USA
ONE Campaign
Oxfam America
Physicians for Peace
Plan International USA
Plant With Purpose
Project HOPE
Refugees International
Relief International
RESULTS
RTI International
Save the Children
Syrian American Medical Society
The Hunger Project
U.S. Committee for Refugees and Immigrants
UNICEF USA
United Mission For Relief and Development (UMR)
Water for South Sudan, Inc.
WaterAid
Women's Refugee Commission
World Food Program USA
World Institute on Disability
World Learning
World Renew
World Vision
—
* This includes humanitarian resources outlines in both the national security and domestic supplemental requests.