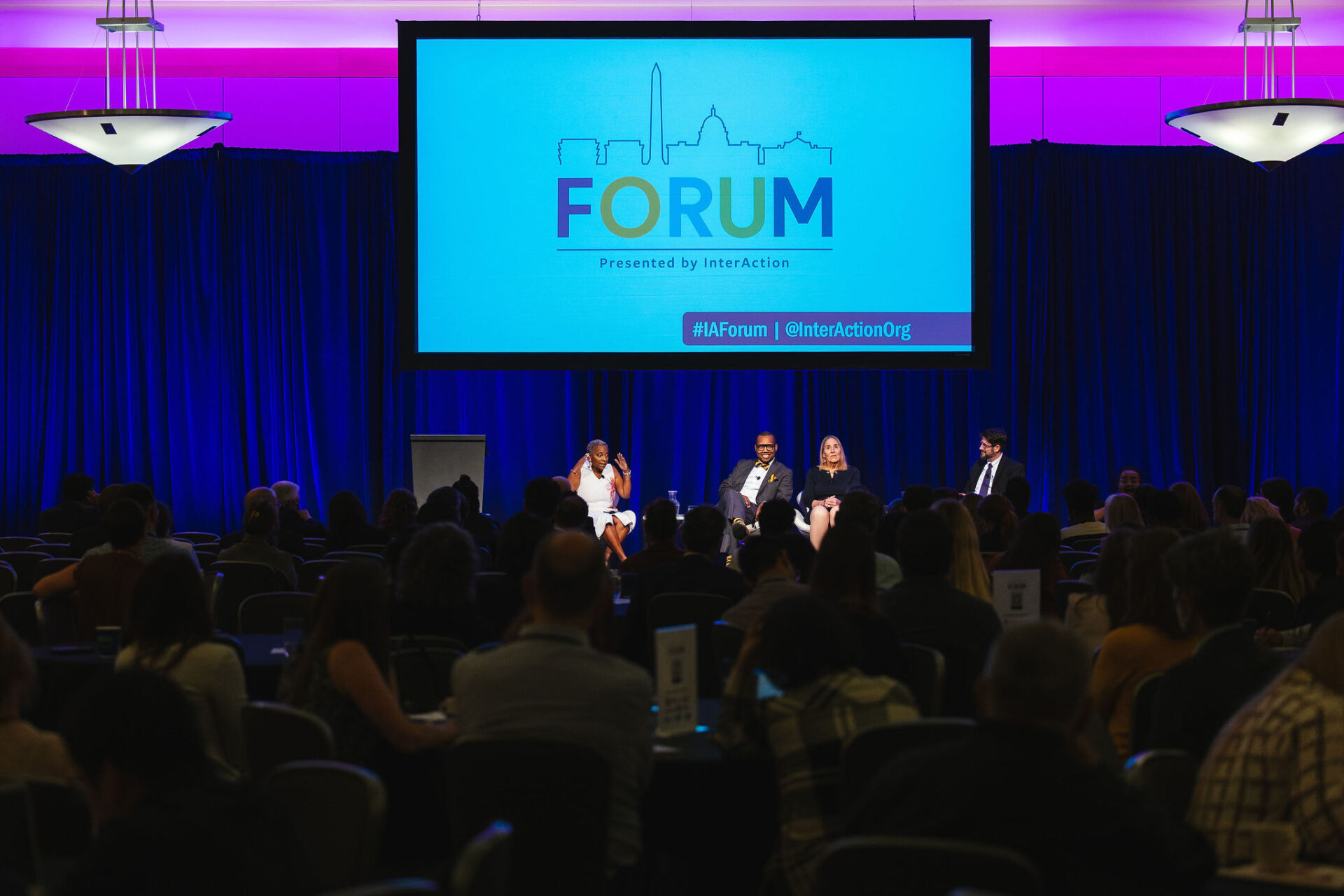 Joining InterAction will provide instant access to one of the largest NGO networks available. We advocate on behalf of our Members and represent their interests to Congress and the United Nations. Members also benefit from amplified media exposure, networking and information-sharing opportunities, technical and capacity building assistance, and increased credibility with donors and funders.
Direct Benefits
Access & Influence
Bring your voice, experience, and views to policy and operational meetings with fellow lnterAction Members, outside experts, U.N. agencies, government officials, and other NGO platforms and stakeholders.
Visibility & Credibility
Increase your organization's profile in the NGO community by participating in InterAction's workstreams and having your work amplified via social media, published op-eds, and other collective messaging strategies.
Engagement & Collaboration
Establish common positions on critical policy issues and attend high-level speaker and strategic planning sessions that address new and evolving issues in the NGO environment.
Resources
Access a wide variety of trainings and Member-only content, as well as complimentary state-of-the-art meeting facilities.
Frequently Asked Questions
Which types of organizations are eligible for Membership?
InterAction welcomes organizations that share our values on topics such as humanitarianism and sustainable development. See the full eligibility requirements, including the deadline for applications, by clicking below.
How much does it cost to be an InterAction Member?
InterAction Members' dues are assessed annually based on their expenses in the most recent year as reported on Internal Revenue Service 990 submissions or other financial information, such as audited financial statements. Please review our dues policy.
How does InterAction Membership differ from other Membership organizations focusing on international development and humanitarian assistance?
With the combined strength of our Members, InterAction is able to strategically advocate for U.S. Government investments, policies, and programs that are responsive to the world's most pressing challenges. Our advantage comes from the field and operations-based expertise of our Members, which provides InterAction with a unique 10,000ft view of the sector. Participation in working groups, workshops, and training sessions allow our Members to explore common dilemmas and design collective solutions. We also bring the values and experience of international nonprofit organizations into the broader development and humanitarian assistance community through our standing invitation to the U.N. Inter-Agency Standing Committee.
Sign up for our newsletter