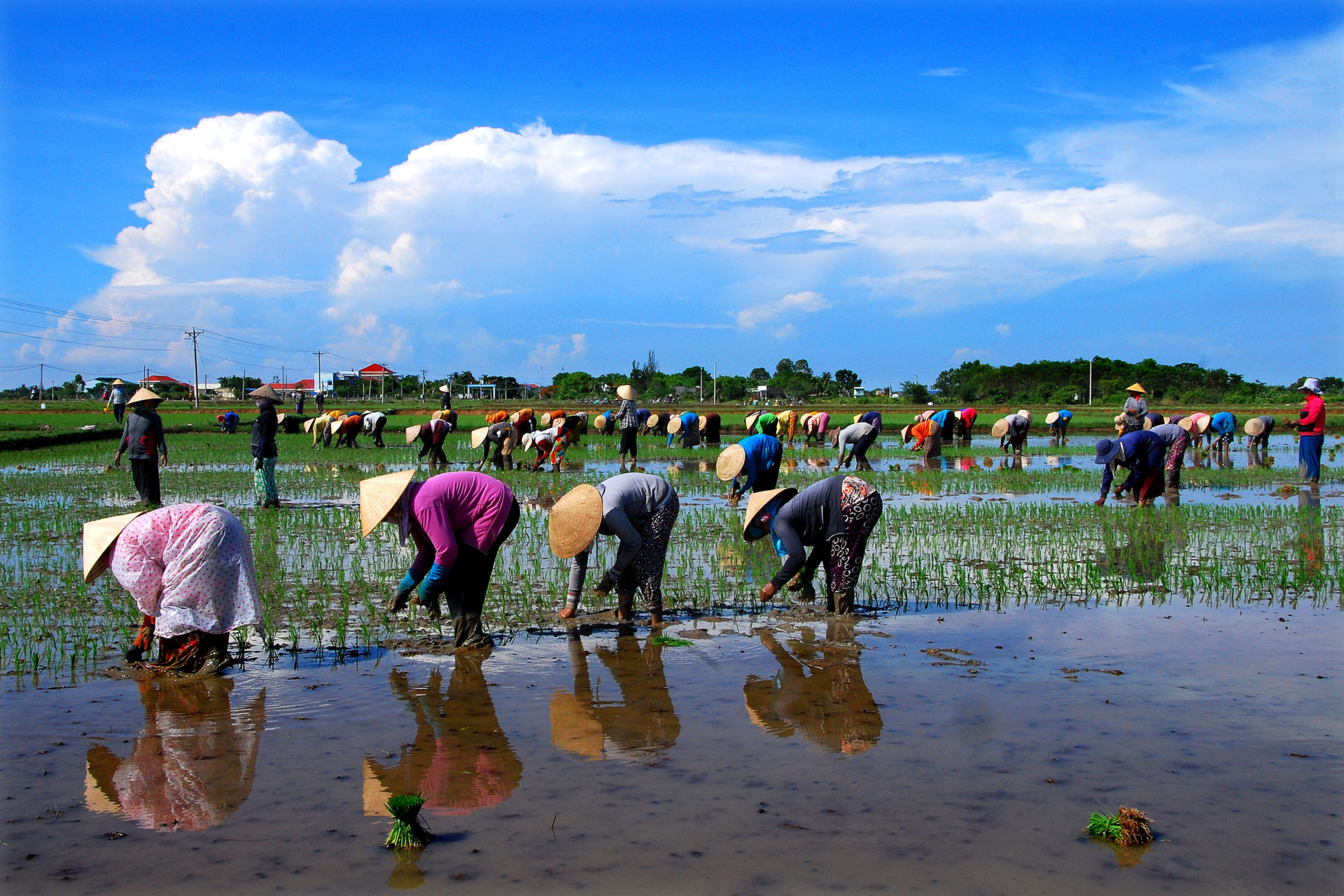 New Standards
The following new standards were formally approved by the membership during a special meeting of members held on December 13, 2018 in Washington, D.C. They will be incorporated into the existing InterAction Standards and added to the 2020 Self Certification Plus (SCP) Process. Questions about the new standards or the SCP process can be directed to membership@interaction.org.
A dynamic and creative nongovernmental, nonprofit sector depends upon the public's confidence in the efficacy of its programs, and in the integrity of the individuals and organizations comprising the sector. Program quality and individual and organizational integrity are ultimately the responsibility of each individual organization, its board, staff, and constituents. However, umbrella groups that represent communities of interest within the nonprofit sector also have a significant leadership role to play in building the public trust by clearly defining high standards of governance, management, and programs to guide its members, and by developing appropriate mechanisms to ensure accountability.
NGO Standards History
Beginning in 1989, in response to membership demand, InterAction began developing its Non-Governmental Organization (NGO) Standards, formerly known as Private Voluntary Organization (PVO) Standards. Developed over a three-year period through Member working group participation, these standards are a set of ethical guidelines covering NGO governance, financial reporting, fundraising, public relations, management practice, human resources, and program services. Over the years, the standards have been reviewed, updated, and added to by InterAction working groups and they continue to reflect best practices in the sector.
The Standards are managed and enforced by the Membership and Standards Committee of the InterAction Board of Directors.
Assistance & Compliance
As a voluntary association, InterAction's Standards derive their weight and credibility from the collective commitment of the membership. The standards are not to be understood as supplanting the need for each individual member organization to manage its affairs with a concern for matters of program quality and individual and organizational integrity; rather, they are intended to complement the commitment of every member organization.
"The Standards FAQ, as well as the Standards Guidance and 2018 Self-Certification Plus Appendixes and Resource Materials documents will answer most questions that arise about the standards. InterAction staff remain available to provide technical support for any member organization seeking to improve its accountability and compliance with the standards."
Since 2006, Members have been required to participate every two years in a compliance process called Self-Certification Plus (SCP), which provides a mechanism for organizational examination of its own accountability structures and a thorough review and certification of compliance with InterAction's Standards. To date, InterAction Members have gone through six mandatory self-certification processes, each one building on the previous year's processes while strengthening and increasing their capacity to meet compliance.
This rigorous self-certification process evaluates a member's compliance with standards in areas of governance and administration; program standards and organizational commitment standards. It provides an opportunity for dialogue between an organization's senior staff and its board and also affords Members an opportunity to review their organizational practices, update and revise existing policies, and draft new ones where they are missing, all with the end of improving their organizational effectiveness and accountability.
Global Standard for CSO Accountability
Since 2014, InterAction has been involved in shaping The Global Standard for CSO Accountability, an initiative designed to capture a globally shared, dynamic understanding of accountability.  As a reference standard, the Global Standard for CSO Accountability seeks to strengthen the effectiveness of civil society by aligning existing and new accountability standards and practices, rather than replacing them. The Global Standard transforms accountability into an ongoing dialogue that helps drive learning and change, develop trust with stakeholders, and enhance the legitimacy and credibility of CSOs.
The Standard consists of 12 Commitments and associated Key Actions organized into three clusters: what CSOs aim to achieve (the commitments of justice and equality, women's rights and gender equality, healthy planet, and lasting positive change), their approach to change  (people-driven work, strong partnerships, advocating for fundamental change, and open organizations) and their internal practices (empowered and effective staff and volunteers, well-handled resources, responsive decision making, and responsible leadership). These commitments are aspirational in nature and call on CSOs to enhance their performance, both individually and collectively, to establish closer links with stakeholders, strengthen their impact and enhance their contribution to the Sustainable Development Goals.
InterAction has begun to align its Standards with the Global Standard and is looking ahead to include prevention of sexual harassment and abuse, climate, and diversity, equity and inclusion standards.  In 2021, InterAction is also focusing on Commitments 8 "Open Organizations" and 12 "Responsive Decision Making" through our work bringing together communications and M&E professionals, and the media.
Read about the Project Partners:
Sign Up for InterAction's Newsletter