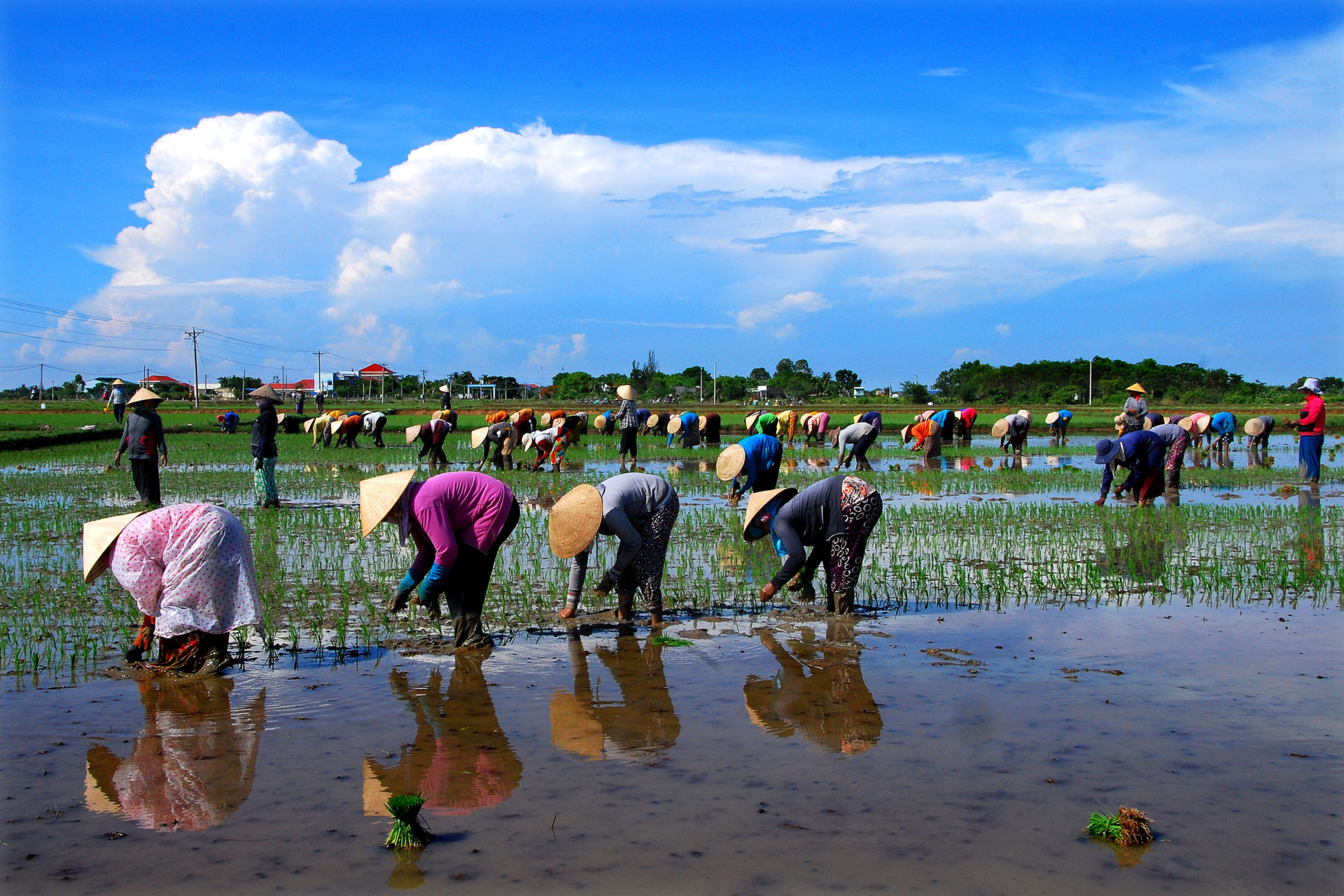 Values & Principles Commitment
Transparency and accountability are the foundation for building trust in the communities that international non-governmental organizations (INGOs) serve. In 1992, InterAction and the Board of Directors held its Members to a higher set of standards by drafting InterAction's NGO Standards and implementing a biennial Self-Certification Plus (SCP) process to which Members attested compliance. In 2021, the Membership and Standards Committee reviewed the SCP process and moved to alter it to every five years. The next certification will be conducted in 2026.
To enhance ongoing conversations on shifting power and locally-led development, InterAction has revamped our Standards around 12 new values and principles that incorporate Dynamic Accountability, an approach where feedback from all stakeholders is inclusive. These InterAction Board-approved commitments focus on critical areas, including justice and equality, inclusion, the environment, stakeholder feedback, strong partnerships, advocating for change, well-handled resources, and responsible leadership. These are all good practices that organizations should follow when serving communities. The Annual Member Values & Principles will begin in early 2023.
NGO Standards History
Beginning in 1989 and in response to membership demand, InterAction began developing its Non-Governmental Organization (NGO) Standards, formerly known as Private Voluntary Organization (PVO) Standards. Developed over a three-year period through Member working group participation, these standards are a set of ethical guidelines covering NGO governance, financial reporting, fundraising, public relations, management practice, human resources, and program services. Over the years, the standards have been reviewed, updated, and added to by InterAction working groups and they continue to reflect best practices in the sector.
New standards were formally approved by the membership on December 13, 2018, in Washington, D.C.
Beginning in early 2023, InterAction is implementing the Values & Principles Statement. Please send any questions about the process to membership@interaction.org.
Global Standard for CSO Accountability
Since 2014, InterAction has been involved in shaping The Global Standard for Civil Society Organization (CSO) Accountability, an initiative designed to capture a globally shared, dynamic understanding of accountability.  As a reference standard, the Global Standard for CSO Accountability seeks to strengthen the effectiveness of civil society by aligning existing and new accountability standards and practices, rather than replacing them. The Global Standard transforms accountability into an ongoing dialogue that helps drive learning and change, develops trust with stakeholders, and enhances the legitimacy and credibility of CSOs.
The Standard consists of 12 Commitments and associated Key Actions organized into three clusters: what CSOs aim to achieve (the commitments of justice and equality, women's rights and gender equality, a healthy planet, and lasting positive change), their approach to change (people-driven work, strong partnerships, advocating for fundamental change, and open organizations) and their internal practices (empowered and effective staff and volunteers, well-handled resources, responsive decision making, and responsible leadership). These commitments are aspirational in nature and call on CSOs to enhance their performance, both individually and collectively, to establish closer links with stakeholders, strengthen their impact, and enhance their contribution to the Sustainable Development Goals.
InterAction has begun to align its Standards with the Global Standard and is looking ahead to include prevention of sexual harassment and abuse, climate, and diversity, equity, and inclusion standards. In 2021, InterAction is also focusing on Commitments 8 "Open Organizations" and 12 "Responsive Decision Making" through our work bringing together communications and monitoring and evaluation professionals and the media.
Read about the Project Partners:
Sign Up for InterAction's Newsletter