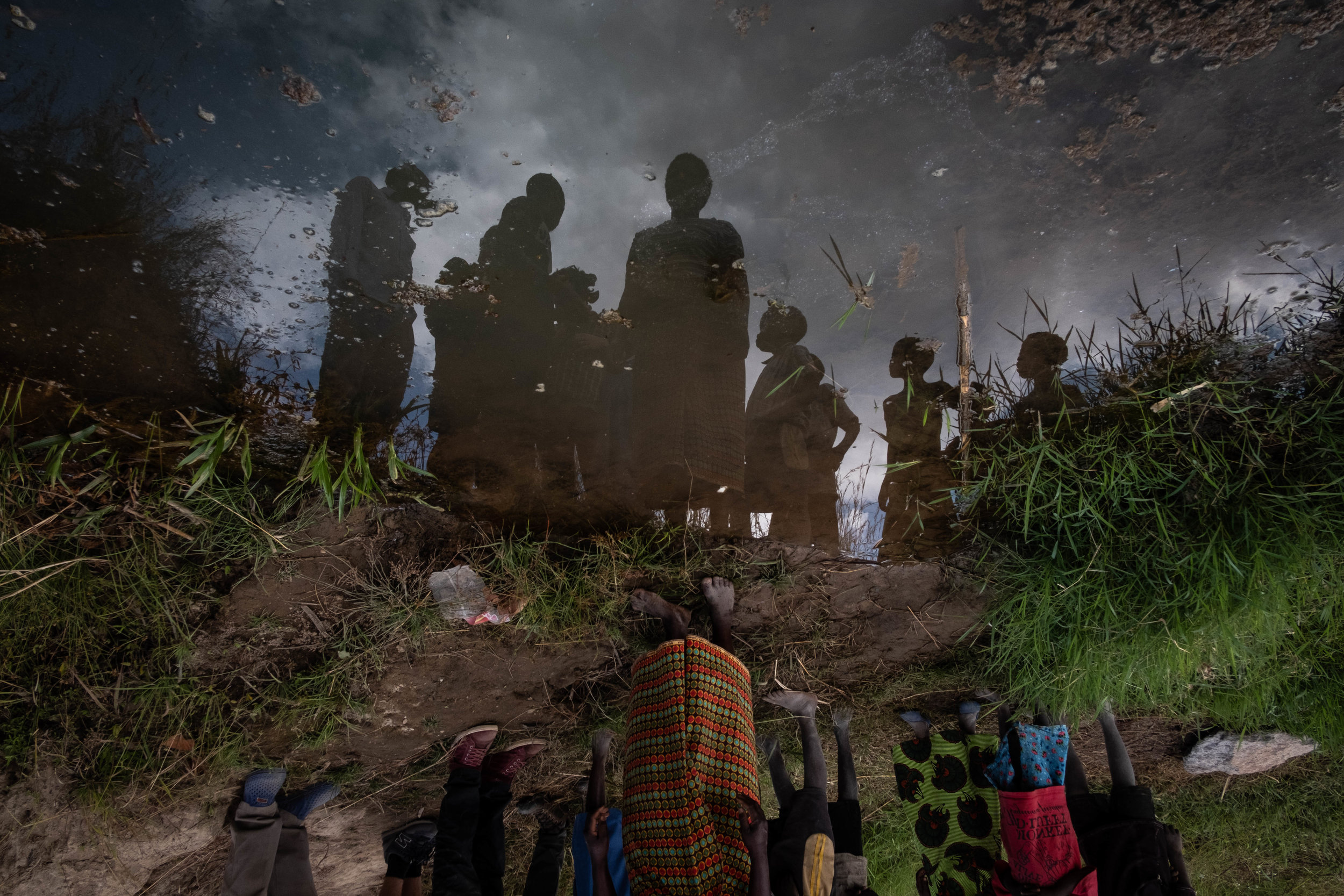 90+ NGOs: Letter to Congressional Leadership Regarding Possible Rescissions
Dear Senate Majority Leader Mitch McConnell, Minority Leader Chuck Schumer, House Speaker Nancy Pelosi, and House Minority Leader Kevin McCarthy,
As implementers and advocates of America's foreign assistance, we urge Congress to take immediate and permanent action to end the administration's repeated threats and use of rescissions to cut congressionally approved funds meant to end poverty, advance democracy and human rights, and alleviate human suffering globally.
By impounding or canceling congressionally approved foreign assistance that the President signed into law, the administration not only subverts Congress' constitutionally-mandated role but also reduces the effectiveness of life-saving programs and undermines America's global leadership.
We support the bipartisan leaders of the Senate Foreign Relations Committee and House Foreign Affairs Committee and the message they delivered on August 9 to the Office of Management and Budget Director Mick Mulvaney and Acting Director Peter Vought. Our community agrees that such an attempt – by any administration – to override Congress' most fundamental power would be "a direct affront to the separation of powers principle upon which our nation was built."
We thank Vice Chairman Leahy and Chairwoman Lowey for their letter that emphasized the targeted funds "were appropriated by overwhelming bipartisan majorities and after lengthy negotiations between the House and Senate, and including the White House." We also thank Chairman Graham and Ranking Member Rogers for their letter expressing, "The U.S. Government Accountability Office's December 2018 legal opinion concluded that the Congressional Budget and Impoundment Control Act does not permit the withholding of funds through their date of expiration and notes the President's responsibility in ensuring prudent obligation of funds."
We ask Congress to take swift bipartisan action and reject any rescission proposal. Bipartisan support for foreign assistance has been an enduring feature of U.S. foreign policy for decades. Furthermore, we urge Congress to ensure that rescission threats and proposals are no longer used as a tool to hinder and defund U.S. foreign assistance and undermine congressional intent. This will reassert Congress' power of the purse and halt actions that impact the lives of millions of poor and vulnerable people around the world.
Sincerely,
—
1,000 Days
Action Against Hunger
ADRA International
Airlink
Alliance for Peacebuilding
Alliance to End Hunger
American Jewish World Service
American Red Cross
Americares
Amref Health Africa
AVSI USA
Basic Education Coalition
Bethany Christian Services
BRAC USA
Bread for the World
Brother's Brother Foundation
Buddhist Tzu Chi Foundation
Cadasta Foundation
CARE USA
Catholic Relief Services
CDA Collaborative Learning
Center for Health and Gender Equity (CHANGE)
ChildFund International
Church World Service
Concern Worldwide US
Congressional Hunger Center
CORE GROUP
Dining for Women
Feed the Children
Food for the Hungry
Freedom House
Giving Children Hope
Global Communities
Global Health Council
Global Water 2020
Habitat for Humanity International
HCP|CureBlindness
Heartland Alliance International
Heifer International
Helen Keller International
HelpAge USA
Helping Hand for Relief and Development
Humentum
IDCE, Clark University
IHC Global
IMMAP Inc.
INMED Partnerships for Children
InterAction
International Center for Not-for-Profit Law
International Eye Foundation
International Medical Corps
International Relief Teams
International Rescue Committee (IRC)
International Youth Foundation
IntraHealth International
IREX
Islamic Relief USA
Jesuit Refugee Service/USA
Keystone Human Services
Lutheran World Relief
Medical Teams International
Mennonite Central Committee, U.S Washington Office
Mercy Corps
Mercy Without Limits Inc
Mercy-USA for Aid and Development
Mines Advisory Group (MAG) America
National Cooperative Business Association CLUSA Internation-al
Norwegian Refugee Council USA
Oxfam America
PATH
Physicians for Peace
Plan International USA
Project Concern International (PCI)
Project HOPE
Refugees International
Relief International
RESULTS
ReSurge International
RTI International
Save the Children
Solar Cookers International
Solidarity Center
The Global Hunger Project
The International Foundation for Electoral Systems (IFES)
Trickle Up
U.S. Committee for Refugees and Immigrants
UNICEF USA
United Methodist Committee on Relief
Village Enterprise
WaterAid
Women's Refugee Commission
World Hope International
World Learning
World Renew
World Vision
Zakat Foundation of America