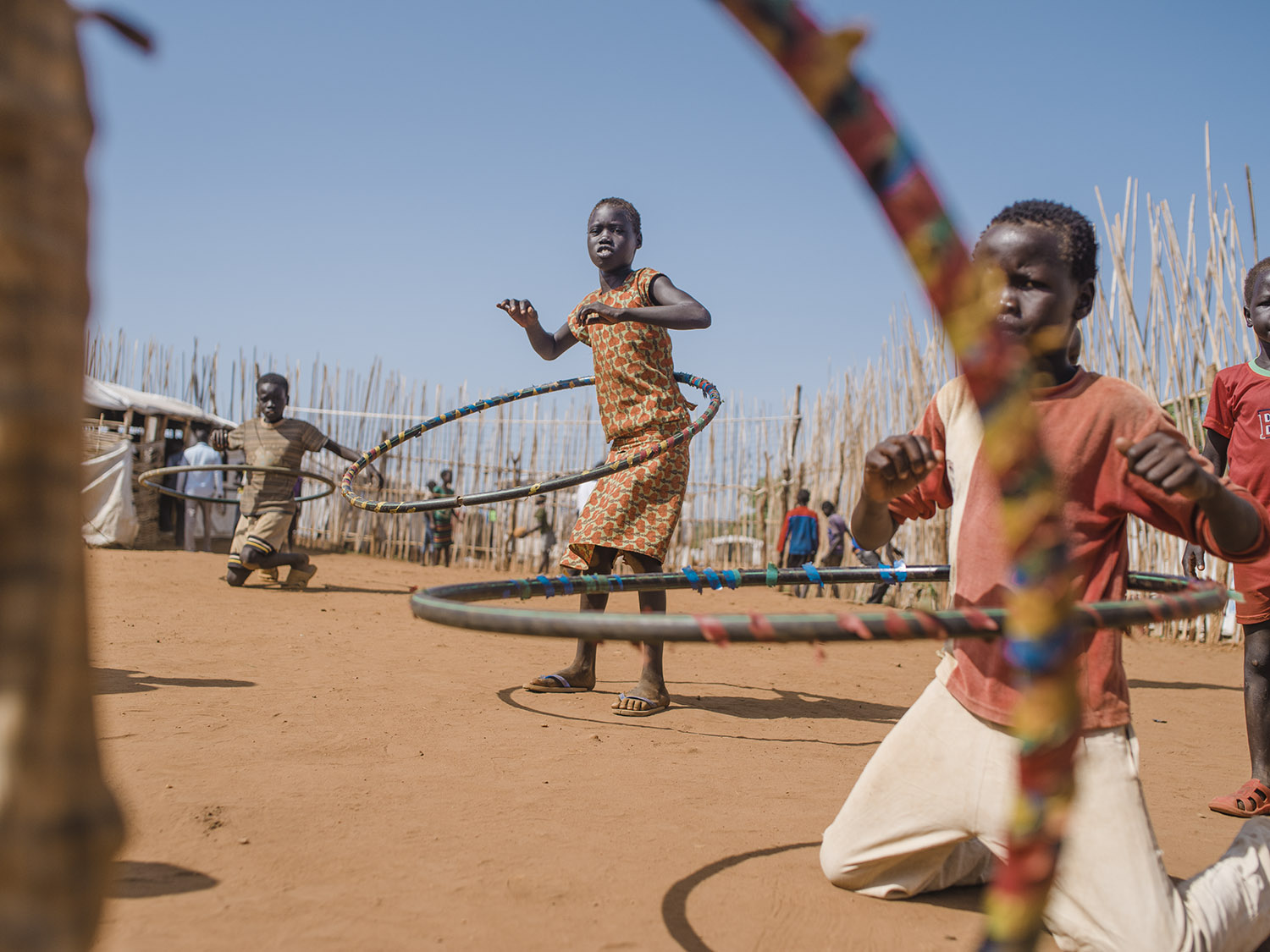 A Global Day of Action for Children's Rights
Working Toward Collaboration Among Young People and World Leaders for Change
Since 1954, World Children's Day has been celebrated as a time to advocate, promote, and honor children's rights.
On November 20, 1959, the United Nations General Assembly adopted the Declaration of the Rights of the Child. Thirty years later, on the same date, the U.N. adopted the Convention on the Rights of the Child. The Convention recognizes children's rights, including the right to education, health, nutritious food, protection, and being heard. On this year's World Children's Day, we're taking time to focus on the 30th anniversary of the Convention on the Rights of the Child, which calls for a renewed commitment to—and action on—building a better world for children.
Although the Convention is the most widely ratified international human rights treaty, too many childhoods are still being cut short. Protracted conflict and climate-related disasters pose significant threats to children and their fundamental rights to education, health, and safety.
Over 25% of children around the world live in a country affected by conflict or disaster.
The list of challenges to children's rights is long. Children displaced by conflicts and natural disasters are five times more likely to be out of school than other children. In countries experiencing protracted conflict, children under the age of five are 20 times more likely to die from health-related issues caused by unsafe water and sanitation than from direct violence.
Despite these challenges, however, we have seen inter-generational collaboration spearheaded by young people that is providing the new opportunities and perspectives necessary to identify solutions. Deborah Morayo Adegbile of Nigeria (age 12) and Greta Thunberg of Sweden (age 16) are only a couple of the child leaders encouraging young people and world leaders to work together through their advocacy efforts on the climate crisis.
Whether from climate change, urbanization, growing rates of mental health disorders, or the internet, childhood is changing.
Therefore, we, as a global community, must adapt our approaches to safeguard the rights of children. Not only should children and youth voices continue to be heard and amplified, but we must also place trust in children by more actively involving them in the international processes that impact and shape their lives.
As the Convention on the Rights of the Child exemplifies, many government and community leaders support children's rights, but now is the time for world leaders to fulfill their commitments and act upon them. UNICEF Executive Director Henrietta H. Fore says it best in her open letter to the world's children when she writes, "We must listen to you—today's children and young people—about the issues of greatest concern to you now and begin working with you on twenty-first-century solutions to twenty-first-century problems."
Learn more about World Children's Day and check out InterAction's resources on ending violence against children.