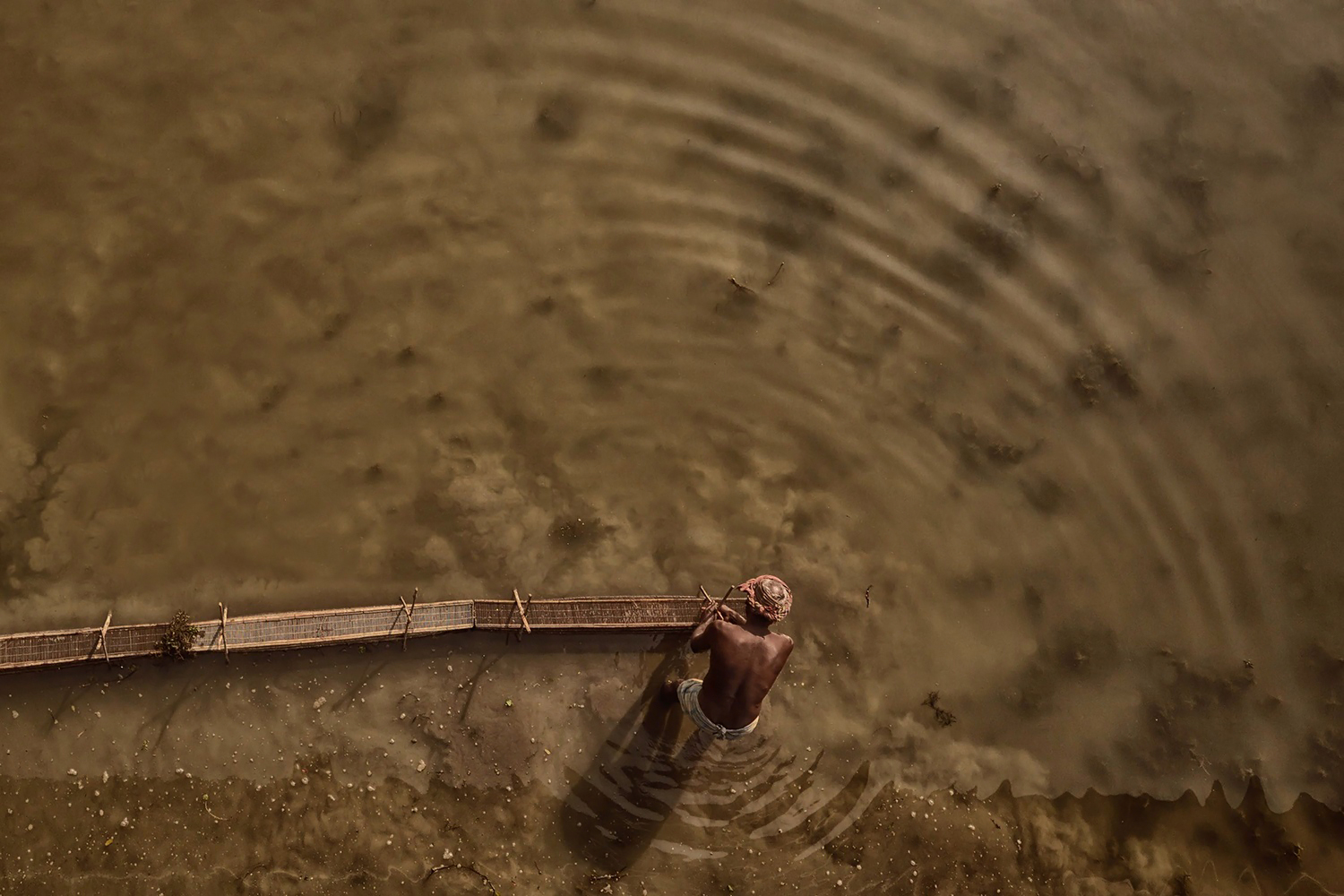 A Question of Justice
InterAction Celebrates the International Day for the Eradication of Poverty
"Let us remember that ending poverty is not a matter of charity, but a question of justice." -U.N. Secretary-General Antonio Guterres
On October 17, 1987, Father Joseph Wrensinski and 100,000 people from every socioeconomic background and continent unveiled a commemorative stone in the Trocadero Human Rights Plaza in Paris in view of the Eiffel Tower. The invitation Father Wrensinski gave that day is engraved in the stone: "Wherever men and women are condemned to live in extreme poverty, human rights are violated. To come together to ensure that these rights be respected is our solemn duty."
This recognition of extreme poverty as a violation of human rights inspired the U.N. General Assembly's declaration of Resolution 47/196 on December 22, 1992, establishing October 17th as the International Day for the Eradication of Poverty.
As stated by the resolution, the purpose of this day is to promote the issues faced by those experiencing poverty and present concrete actions that work towards the eradication of poverty.
In honor of the 30th anniversary of the adoption of the Convention on the Rights of the Child, this year's theme is "Acting Together to Empower Children, their Families, and Communities to End Poverty." The Convention recognizes "the right of every child to a standard of living adequate for the child's physical, mental, spiritual, moral and social development." Just as Father Wrensinski stated in 1987 and the General Assembly codified in 1992, the Convention recognizes that child poverty is a violation of human rights.
Eradicating poverty starts and ends with children. Poverty causes millions of children to suffer from preventable diseases, go without critical nutrition, and miss out on education. The traumatic effect poverty has on the physical, mental, and emotional health of children causes lifelong damage, ensuring that the cycle of poverty is passed to future generations. Investing in children's health, nutrition, and education increases their chances of having healthy, productive adulthoods, which in turn allows them to provide a stable upbringing for their own children.
Progress has been made in alleviating child poverty. Since 1990, the number of children dying from preventable causes has declined from 35,000 every day to 15,000 every day. The rate of those living in extreme poverty, living on $1.90 a day or less, has decreased from 36% in 1990 to 10% in 2015. In addition to the international community's efforts to combat poverty, economic growth in Asia, particularly China and India, has fueled a decrease in extreme poverty throughout the region.
However, there is still much to be done. Children disproportionately represent those living in extreme poverty. More than half of those living extreme poverty are children even though children only account for 30% of the global population. Poverty has a severe effect on child mortality rates and children's health and education outcomes. Approximately 22% of children experience stunted growth because they are not receiving proper nutrition;  1 in 6 are not in school. Moreover, while child poverty can be found in all regions of the world, child poverty is centered in Africa. Of the 20% of children around the world living in extreme poverty, 75% live in Africa.
The future holds positive developments toward the eradication of poverty. The Sustainable Development Goal 1 target of eradicating extreme poverty will not be met, but the extreme poverty rate is projected to decrease to 6 percent by 2030. While children currently represent a disproportional rate of those living in extreme poverty, child poverty is declining at a faster rate than adult poverty.
Eradicating poverty entirely will be a challenge. Climate change is among the most concerning of those challenges. People living in extreme poverty are more vulnerable to climate-related disasters, and the effect of climate-related disasters has continued to mount over the past few decades. Compared to the period from 1978 to 1997, the economic losses from climate-related disasters have increased by 150% during the period from 1998 to 2017. Relative to high-income countries, low- and middle-income countries consistently face much higher costs as a percentage of GDP from climate-related disasters.
Interested in learning more? Our Choose to Invest report provides Congress, the Administration, and other interested stakeholders with funding recommendations and justifications for 45 poverty-focused accounts and programs covering development, democracy building, health, and humanitarian action in the international affairs budget.
How can you get involved? Join the #EndPoverty global campaign to be a part of the conversation on how we can work together to overcome poverty. You can join the campaign on social media by using the hashtag #EndPoverty.
The eradication of poverty has resounding implications for human rights across the globe. Thank you for joining InterAction as we celebrate the progress we've made and reflect on how much more work needs to be done.