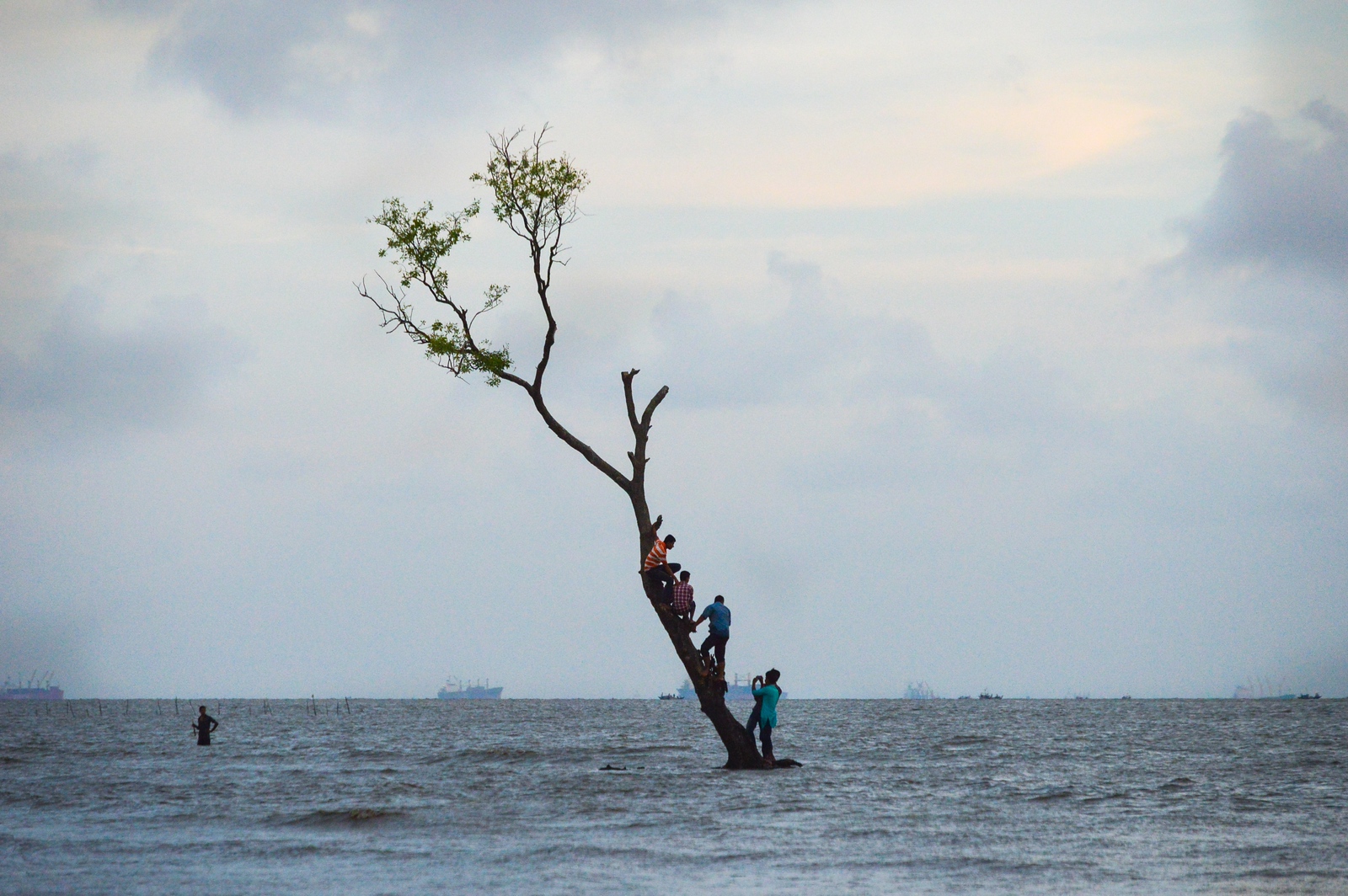 Building on COP27's Breakthrough Loss and Damage Agreement
After over 30 years of advocacy by the Global South and civil society organizations, delegates at the 27th Conference of the Parties to the United Nations Framework Convention on Climate Change (COP27) agreed to establish new funding arrangements and a fund to address loss and damage in countries most vulnerable to climate change.
The loss and damage agreement at last year's COP27 was a breakthrough moment for climate justice. In a major symbolic victory, developed countries acknowledged for the first time that the developing countries experiencing the most devastating effects of climate change are the least responsible for creating it.
But what comes after this symbolic win? The coming year will be pivotal in determining how the agreement at COP27 will translate into actual funding.
Global Context
The need for loss and damage assistance has never been more urgently felt. Developing nations are having to pay the price for multiple crises exacerbated by the effects of climate change. Just earlier this year, the small island nation of Vanuatu was hit by two category four cyclones, impacting more than 80% of its population and resulting in over $50 million in damages for a nation crippled by debt equaling over 50% of its GDP. This is not an isolated case. It is just one instance on a long list of climate-induced disasters in the past year; Cyclone Freddy hit East Africa twice in February, flooding in Pakistan submerged one-third of the country in water in August 2022, and all eyes are on the multi-year drought in the Horn of Africa.
The impacts of climate change are felt most acutely in low-income and small island states, which already have less capacity to adapt, build resilience, and respond to climate disruptions. The heavy debt burdens often carried by these countries further strain their ability to respond to growing needs.
The recently released Sixth Assessment Report on Climate Change by the Intergovernmental Panel on Climate Change found that with mean global temperatures now 1.1 degrees Celsius (2 degrees Fahrenheit) above pre-industrial levels, we are already experiencing unprecedented changes to the Earth's climate. The report also warns that even if global warming is limited to 1.5 degrees Celsius (2.7 degrees Fahrenheit), the magnitude of these changes will have devastating consequences. The global population exposed to flooding will increase by 24%, 950 million people across the Earth's drylands will experience drought, and the cost of supporting adaptation and damage to agriculture will rise to $65 billion. The list of impacts goes on and on.
What exactly is climate-induced loss and damage?
Loss and damage refers to the impacts of climate change beyond what is possible to mitigate or adapt to. Loss and damage includes both economic and non-economic losses.
Economic loss can be quantified; for example, the cost of rebuilding after a storm and the value of crops killed in a heatwave. Non-economic losses are more difficult to quantify; they include the loss of human life, emotional trauma, the loss of biodiversity, and fading culture and Indigenous knowledge.
Where will the money come from?
The costs of extreme weather events have increased by 800% over the past 20 years. By 2030, estimates predict climate-induced loss and damage will cost the world between $290 billion and $580 billion annually.
Because a new fund solely devoted to climate-induced loss and damage would not, on its own, be able to cover all the costs of loss and damage, it must be part of a broader climate finance "mosaic." This mosaic of solutions could also incorporate new funding arrangements within existing international climate funds—such as the Green Climate Fund, the Adaptation Fund, and more—as well as insurance schemes, climate mitigation and adaptation finance, humanitarian and development programs, and reforms to the international financial system designed to open new fiscal space.
The new loss and damage fund and funding arrangements must target the gaps not covered by existing programming, including support responding to non-economic losses and slow-onset climate events. The fund must also be additive, instead of being financed by the diversion or reclassification of existing humanitarian and development funding.
Who makes the decisions on loss and damage funding arrangements?
As part of the COP27 decision on loss and damage, a Transitional Committee was established consisting of delegates from 24 countries—10 from developed countries, including the United States, and 14 from developing countries. Leading up to this year's COP28, the Transitional Committee will come up with recommendations on the operationalization of the new funding arrangements and fund, including who can access loss and damage funding, what countries should contribute to the fund, how the fund will be administered, and what funding arrangements might be possible. Climate advocates call for the fund to be operationalized by 2025 to meet urgent global needs.
What is the U.S. stance on loss and damage?
The United States joined the loss and damage agreement on the last day of COP27 after long, fraught negotiations. America's reluctance reflects longstanding political sticking points with the concept of loss and damage. These include: concerns that developed countries might be held legally liable for loss and damage; the framing of loss and damage as "climate reparations," an impossibly charged term in U.S. politics; and the question of whether the bigger, industrialized economies part of the G77 plus China would be considered contributors or beneficiaries of loss and damage funding.
The Biden Administration is now actively engaged in Transitional Committee negotiations. Special Envoy John Kerry has spoken on the necessity of addressing loss and damage, noting that "17 of the 20 most affected countries in the world by the climate crisis are in Africa, and yet 48 sub-Saharan countries total 0.55 percent of all emissions."
However, whether Congress will allocate money to support a new loss and damage fund is an entirely different matter. With rising tensions over the budget and skepticism about multilateral climate finance on the Hill, ensuring U.S. contributions to the loss and damage fund will be an uphill battle.
—
To get involved with loss and damage learning and advocacy, please reach out to Claudia Sanchez de Lozada to join the InterAction Climate Advocacy Working Group.