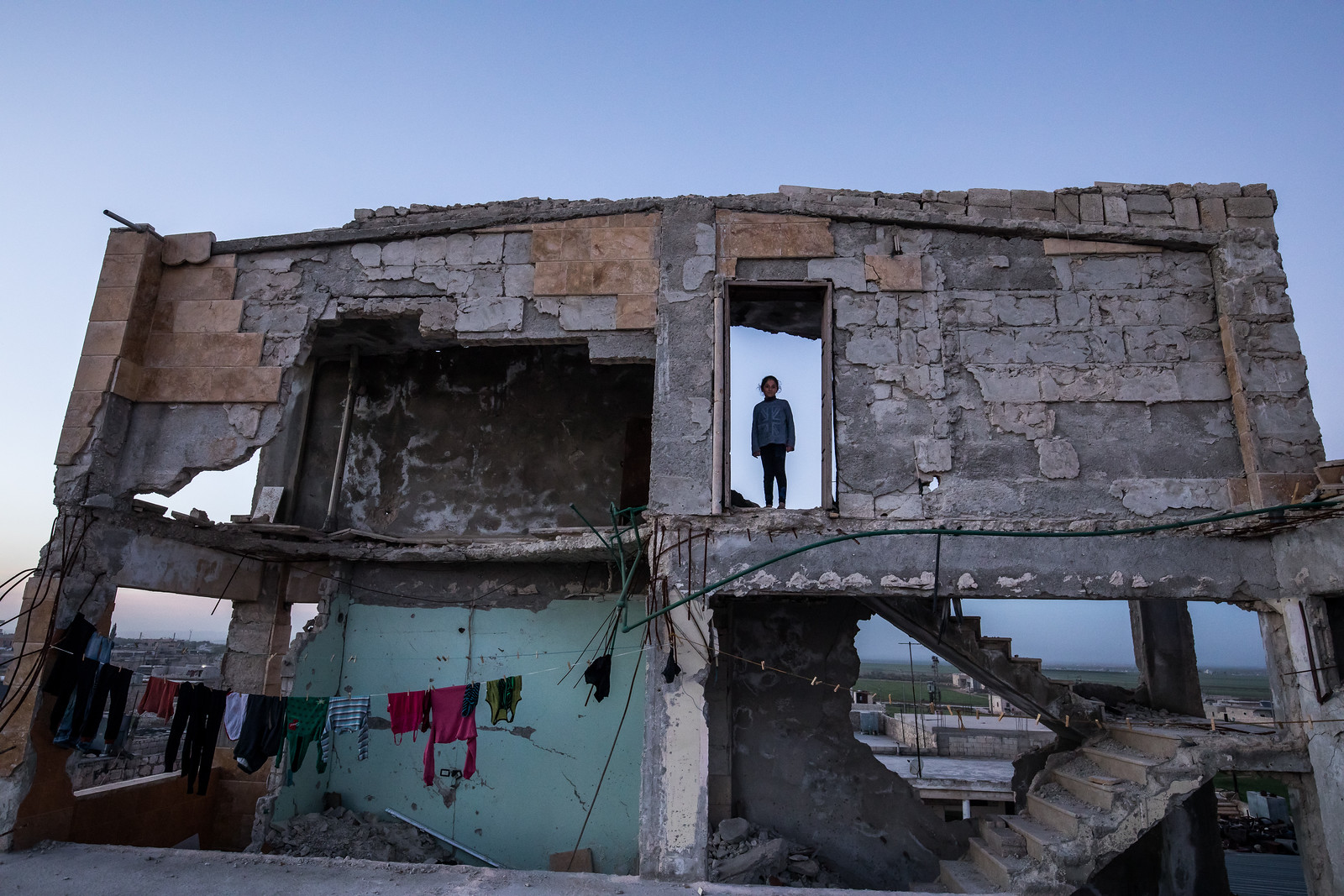 Building the Evidence Base
Addressing the Reverberating Effects of Military Operations on Civilian Life
In armed conflicts around the world, destruction of civilians' property and assets, public services, and critical civilian infrastructure has resulted in devastating consequences for civilian populations, despite special protections for "civilian objects" established under international humanitarian law (IHL).
Damage to civilian objects reverberates beyond immediate and direct destruction and impacts all aspects of civilian life. For example, impacts include the interruption of public services, like medical care and water supply; loss of skilled technicians due to mass displacement; disease outbreaks; loss of livelihoods; food insecurity; and mental health impacts. In recent wars, most civilian deaths result not from bombs and bullets but from such indirect effects.
It is essential to better understand these effects to help prevent and respond to civilian harm holistically. However, documenting and analyzing the indirect effects of armed conflict for civilians poses significant methodological challenges for academic, humanitarian, and human rights practitioners. There is clearly a need for greater coordination among actors working to strengthen the evidence base, including to build a shared understanding of these indirect effects and to share expertise and tools across sectors and disciplines.
In May 2020, InterAction and Stanford Health Policy convened an interdisciplinary expert workshop to explore gaps and opportunities to document, analyze, and influence policy and practice to minimize and respond to the indirect effects of military operations for civilians. The report below, drawing from a review of existing documentation and insights from the workshop, identifies key challenges and proposes a way forward to build the evidence base on the reverberating effects of military operations on civilian life and ultimately improve outcomes for conflict-affected civilians.
Please find the full report HERE. Please contact Archibald Henry, InterAction's Policy Coordinator for Protection, with any questions or comments.