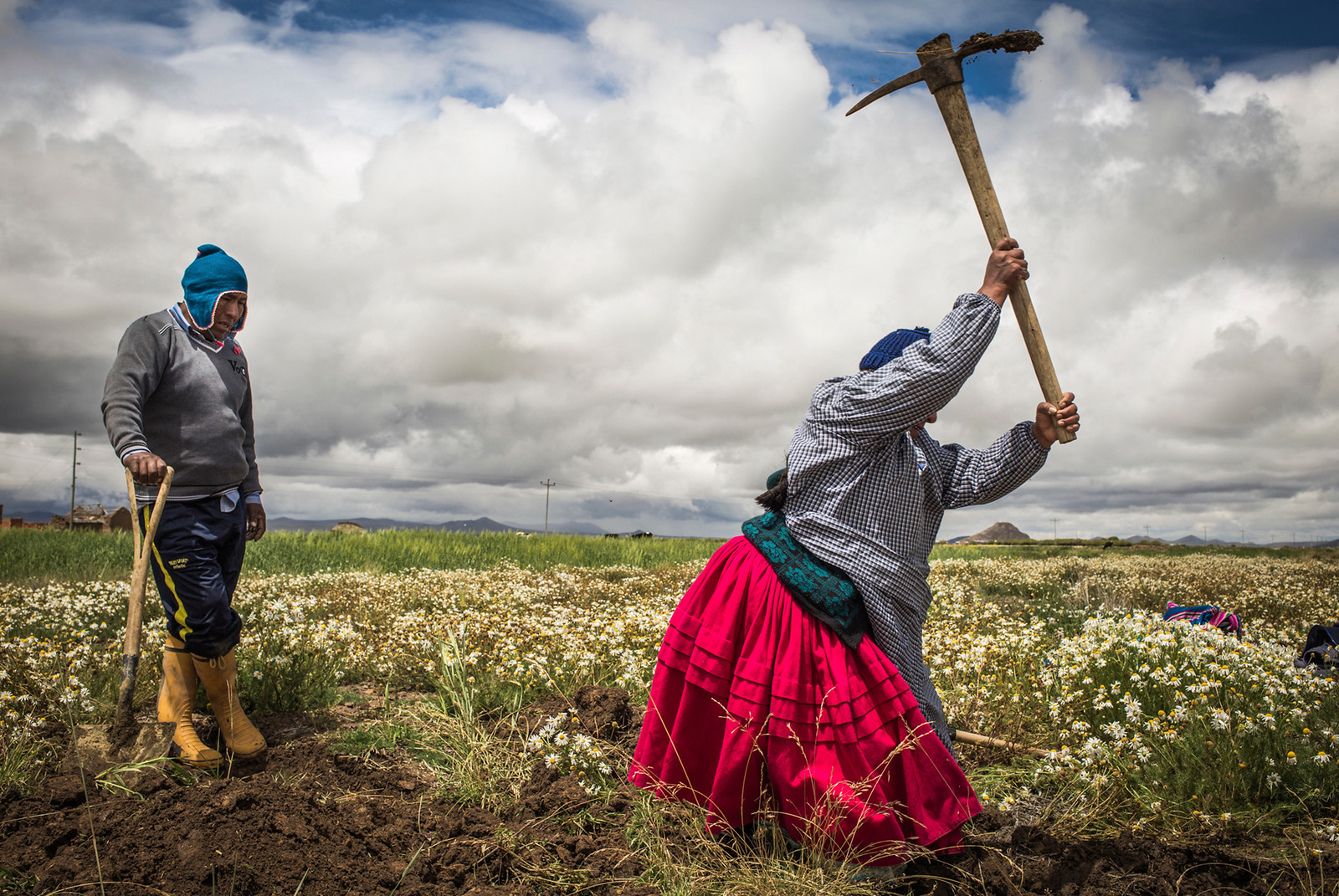 Celebrating Women's Impact on Development and Humanitarian Aid
In the midst of great societal change and unrest, many questions regarding the very fabric of institutions are being asked in a way that is indicative of the 21st century.
During March, Women's History Month further acts as a catalyst for discussing the varying accomplishments that women have had in society and, in particular, in the international development and humanitarian aid sectors.
As the third decade of the 21st century continues, it is clear that society is in need of greater strides toward gender equity. According to the U.N., women only hold 25% of representation in national parliaments, and 36% in local government. This gender gap is also prevalent in the NGO sector, with only 30% of NGO leadership being women, despite comprising 70% of the sector's workforce.
Despite these structural limitations, women have been pioneers in increasing accessibility and aid to the marginalized, as seen with figures like Valentina Badrajan, the CEO of Millenium Challenge Corporation Moldova. Valentina's work led to a jumpstart in the struggling agricultural space of Moldova via a $262 million compact. However, despite these accomplishments, she still faces gender discrimination, stating that "Women often must have more knowledge or experience than men to achieve the same positions, and that she herself faced challenges throughout her career."
In a sphere that prides itself on protecting the world's most vulnerable, it is imperative that further steps be taken to lessen this clear divide. By discussing these injustices, it becomes evident that the discrimination of women in the NGO sector negatively affects both internal and external projects, and erases the dynamic and groundbreaking achievements that women have made in the sector.
When analyzing the role of women in development and aid, it is vital to note the social movements that such individuals championed. A prime example of this can be seen in the Women in International Development ("WID") Movement of the 1970s. Prior to this form of advocacy, women were not seen as leaders in the NGO field. In addition, women recipients of aid were regarded almost solely for their roles as wives and mothers; negating their experience to that solely of a caregiver role without regard to the diverse challenges they face.
During the WID Movement, activists called for equal opportunities (i.e., equal pay, equal access to leadership positions, etc.) for women employees at NGOs. Additionally, this movement championed a radical new approach to the way that the sector aids women in need. This championing can be seen in Ester Boserup's 1970 publication, Women's Role in Economic Development, which stated that a women's means of production (i.e. agriculture) was lost due to western-centered stereotypes around femininity, which mostly arrived in such spaces via colonialism and NGOs based in higher-income, western countries. Activists cited this information and called for a recipient-centered approach to advocacy, devoid of the stereotypes that had hindered progress for the marginalized. Such an approach was groundbreaking; it was one of the first examples of a recipient-centered approach to aid, rather than the white-saviorist and colonial framework that was common in the era.
The work various women have championed has made a deep, systemic-wide impact on the sector. This revolutionary work can still be seen in contemporary groups like Women in Dev, an alliance of women in the INGO sector who are continuing the tradition of questioning the standards of the Development field. In doing so, they hope to advance Sustainable Development Goal 5 (SDG5), a set of goals made by the U.N. in order to advance gender equity on a global scale. By continuing this tradition of questioning structural boundaries, women in the sector have offered an intersectional and people-centered model to development that has led to the amplification of marginalized voices.
Such examples can be seen within InterAction itself, which is leading the U.S.-based NGO sector to implement the values of Diversity, Equity, and Inclusion. By implementing such values as a cornerstone in the NGO field, both NGO staff and beneficiaries will benefit. Furthermore, such values are providing actors with aid that builds capacity, thus creating communities that can become stronger, rather than relying on foreign aid for stability, as seen in previous decades.
Women have an undeniable and long-lasting systemic impact on international development and humanitarian aid.
Celebrating and remembering the work of past and present figures in this fight for justice reminds us of the true impact of this work, as seen with the trailblazers mentioned above. Through analyzing past and current movements, the NGO space can grow into a beacon of hope for equity and illuminate the importance of women in this field.