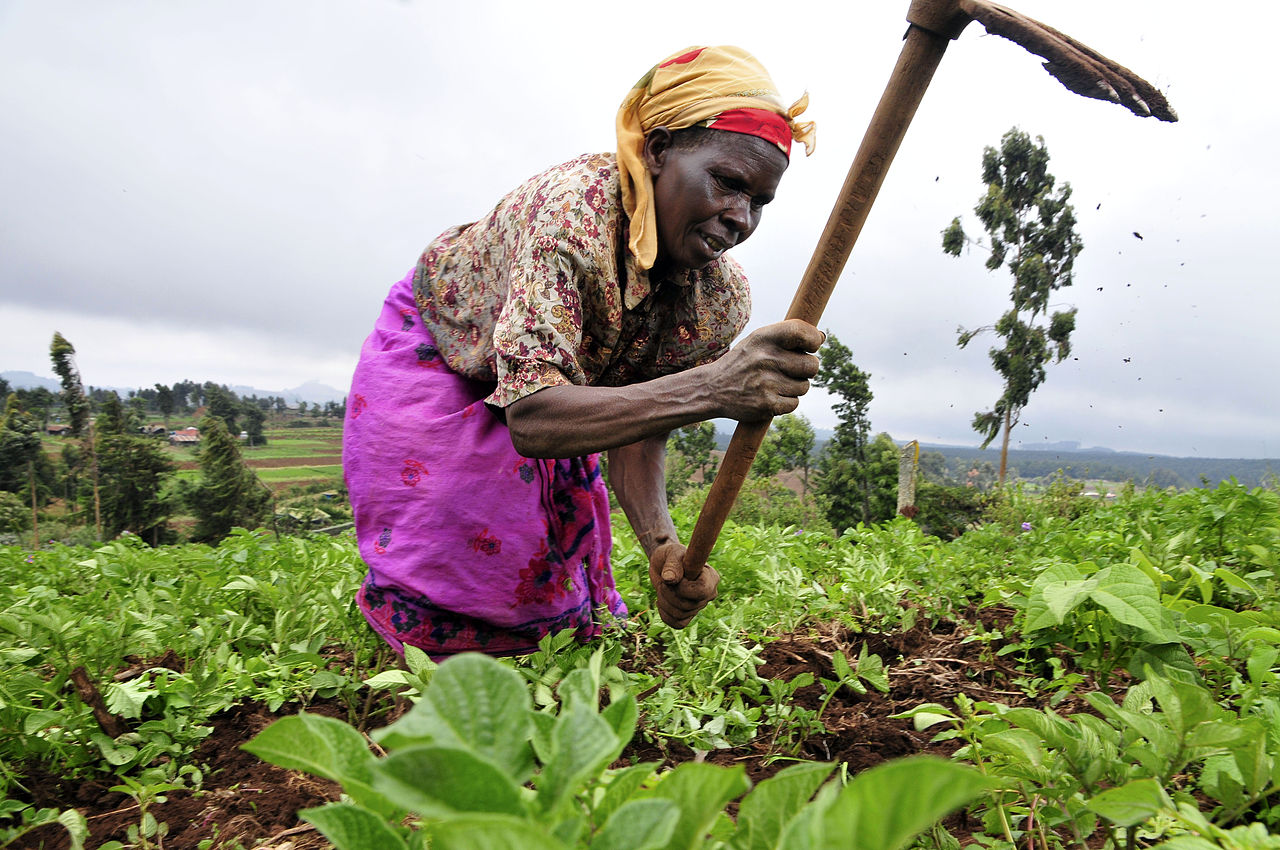 Coalition Statement of Support for the Global Food Security Reauthorization Act of 2017 (S.2269)
As organizations engaged in efforts to end global hunger, malnutrition, and extreme poverty, we welcome the introduction of the Global Food Security Reauthorization Act of 2017 (S. 2269) by Senators Robert P. Casey, Jr. (D-PA) and Johnny Isakson (R-GA).
We support passage of S. 2269, the Global Food Security Reauthorization Act of 2017, a bill that recognizes the important role of small-scale farmers and producers, women, and local food economies, and promotes country ownership, sustainable agricultural development, and civil society engagement. The comprehensive global food and nutrition security strategy authorized by this legislation also builds the resilience of communities and provides safety nets for the most vulnerable food insecure populations, while fostering improved nutrition, agricultural research and delivery, management of agricultural resources including soil, environmental protection, land tenure rights, capacity building, and gender equality and female empowerment.
In 2016, with the leadership of Senators Casey and Isakson, the Global Food Security Act (GFSA) was signed into law with overwhelming bipartisan support. Since its passage, the Global Food Security Act has shepherded an updated whole-of-government Global Food Security Strategy, strengthened the accountability, implementation, and effectiveness of the Feed the Future Initiative, and reinvigorated a global commitment to help people feed and nourish themselves. Nongovernmental and civil society organizations, faith-based organizations, U.S. academic and research institutions, U.S. businesses, national governments, multilateral institutions, and U.S. farmers themselves have all recommitted to fighting extreme hunger and malnutrition.
With reauthorization of the Global Food Security Act in 2018, the U.S. would recommit to building the political will needed to end global hunger and malnutrition in our lifetime and solidify the established program successes that have made Feed the Future more effective, efficient, and accountable to U.S. taxpayer investments. The Global Food Security Act has delivered results, but reauthorization is vital to promoting country ownership and accountability and further engaging the expertise and unique contributions from U.S. non-governmental organizations, civil society, research and academic institutions, and the private sector.
Feed the Future programs have already achieved impressive results. Since the Initiative began in 2011, there has been a 19% drop in poverty and a 26% reduction of stunting in targeted program areas. In the regions they work, 9 million more people are living above the poverty line, 1.7 million more households are not suffering from hunger, and 1.8 million more children are free from stunting. All together Feed the Future farmers achieved higher product yields and have earned $2.6 billion dollars in new agricultural sales.
While progress on hunger is possible, the global need for food security assistance continues to be great. Hunger and malnutrition prevent millions of people in developing countries from living healthy, productive lives and stunt the mental and physical development of future generations. Globally, 815 million people are hungry, and malnutrition causes nearly half of all deaths of children under 5 each year. In an era where conflicts are on the rise and evidence continues to emerge on how stable agricultural and food markets can prevent violence and instability, contributions under Feed the Future are vital to build resilience to volatility and environmental shocks.
Reauthorization of the Global Food Security Act will continue the work of the US interagency dedicated to supporting Feed the Future in a second phase of implementation. Drawing on resources and expertise from 11 federal agencies, Feed the Future is investing in national agriculture investment strategies and is helping countries, including 12 target countries in Africa, Latin America and Asia, transform their agricultural sectors and sustainably produce enough nutritious food to feed their people. In the second phase of Feed the Future, the interagency will further elevate the importance of nutrition programs, especially in the key first 1,000 days between a woman's pregnancy and her child's second birthday, better integrate water, sanitation and hygiene needs into programs, increase focus on strengthening resilience among people and systems, and lastly better connect Feed the Future programs throughout the entire agriculture and food system.
We look forward to continuing to work with Congress and the Administration to pass the Global Food Security Reauthorization Act and help ensure U.S. leadership to sustainably tackle hunger, malnutrition, and extreme poverty in the most effective and efficient ways possible around the world.