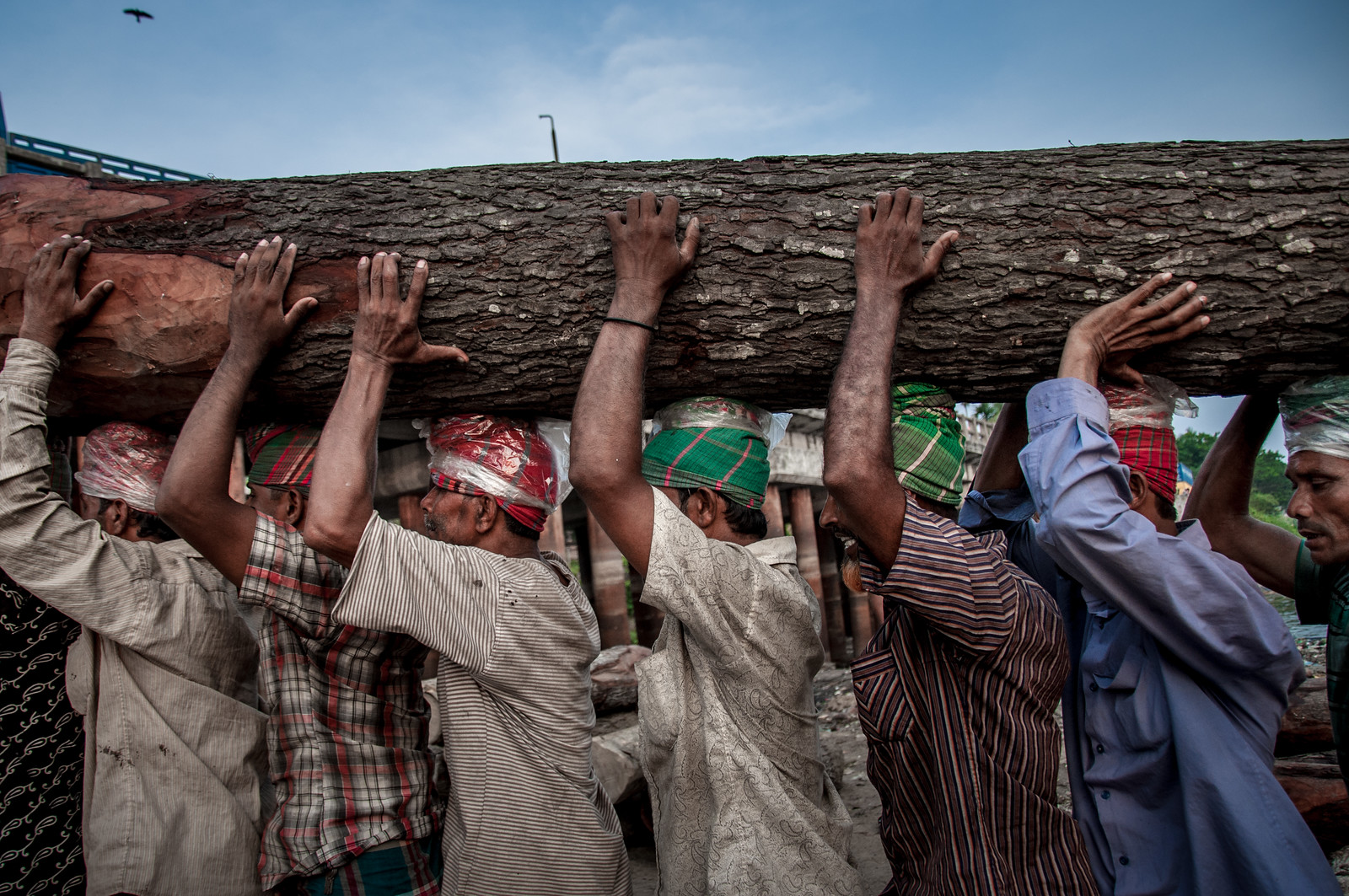 Countering Stigmatization in the Humanitarian Response to COVID-19
On May 29th, 2020, a panel of experts gathered for a webinar hosted by InterAction's Protection Working Group to share their collective knowledge and expertise on how stigma is impacting the communities they serve during COVID-19.
The societal stigma attached to certain people or demographic groups based on their perceived attributes, the role they play in society, or other reasons can lead to pervasive and overt discrimination against them. Examples of this discrimination include being targeted for violence and their exclusion from entitlements, including access to basic services or humanitarian assistance. In the context of pandemics, societal stigma can take root and proliferate rapidly, particularly through overt disinformation via social media platforms. This can impact an individual's security, access to services, and psychosocial wellbeing.
It is critical that the humanitarian community anticipate, prevent, mitigate, and respond to COVID-19-related stigmatization and its consequences, including opportunities to strengthen and build on existing efforts.
Moderator:
Jenny McAvoy
Director of Protection, InterAction
Panelists:
Dr. Goleen Samari, Ph.D., MPH, MA
Assistant Professor, Mailman School of Public Health, Columbia University
Irene Scott
Project Director, Internews
Marion Staunton, Ph.D.
Humanitarian Inclusion and MHPSS Manager, HelpAge
Dr. Ghazzy Sheikh Debs, Ph.D.
Protection Project Manager, Syrian American Medical Society (SAMS) Turkey
Discussion Objectives:
Identify challenges in the context of the global spread of COVID-19 and potential strategies to counter and minimize stigma and mitigate its effects.
Explore the dynamics—and deepen understanding—of stigmatization in humanitarian crises and its impact on individuals and communities. With this, strengthen the capacity to reduce the spread of COVID-19.
Key takeaways and suggestions for best practice:
Health Impacts:
Stigma can aggravate disease processes and lead to reduced access to education, exposure to psychosocial stressors, and other challenges in accessing and receiving health care. Stigma itself is a barrier to healthcare-seeking and can drive people to hide the illness or refuse treatment.
Disinformation and Misinformation:
The spread of misinformation, for example, through social media, has been used as the megaphone for perpetuating stigma and inequalities. It is challenging to track, and therefore, counter misinformation shared through public forums, with added challenges to that misinformation spread through private forums like WhatsApp.
Voices from the Field:
In many communities, those potentially infected with COVID-19 are treated with care and sympathy. However, for already marginalized communities, including refugees and internally displaced people, the impact of stigma can exacerbate difficult situations. They already face restricted access to services, for example, in Turkey and Syria. Adding to that, the perception that they may be carriers, or the cause of Covid-19 spread, can put them at risk of violence, exploitation, and abuse.
This can manifest in various ways. For example, there has been an increase in movement restrictions on displaced communities and migrants who are being blamed for the spread of the virus
We should do whatever we can to enable and promote care-seeking behavior.
We should encourage two-way communication, placing affected communities at the center of our response and avoiding a top-down approach to information sharing.
We need to ensure that communication and public trust are an integral part of the approach to increasing health-seeking behaviors.
We need to elevate local voices and have people involved in their own care.
We should be viewing media through a different lens—as part of the solution, rather than the problem, and engaging them as a partner in humanitarian work.
We should use the same means of information-sharing and communication that the community is already using.
Strengthening community engagement and trust is a critical aspect of the mitigation strategy. Otherwise, stigmatization and distrust will only continue to spread.
This webinar was part one of a two-part series examining the humanitarian response to stigmatization surrounding COVID-19. Part two will be a roundtable discussion providing space for experts to further examine lessons and key points from the webinar to deepen understanding and further collective learning. The roundtable will be followed by an outcome report which will highlight key issues that emerged during the discussion and identify existing resources and capacities to counter stigmatization in the context of COVID-19 responses.
See the full recording of the webinar below: