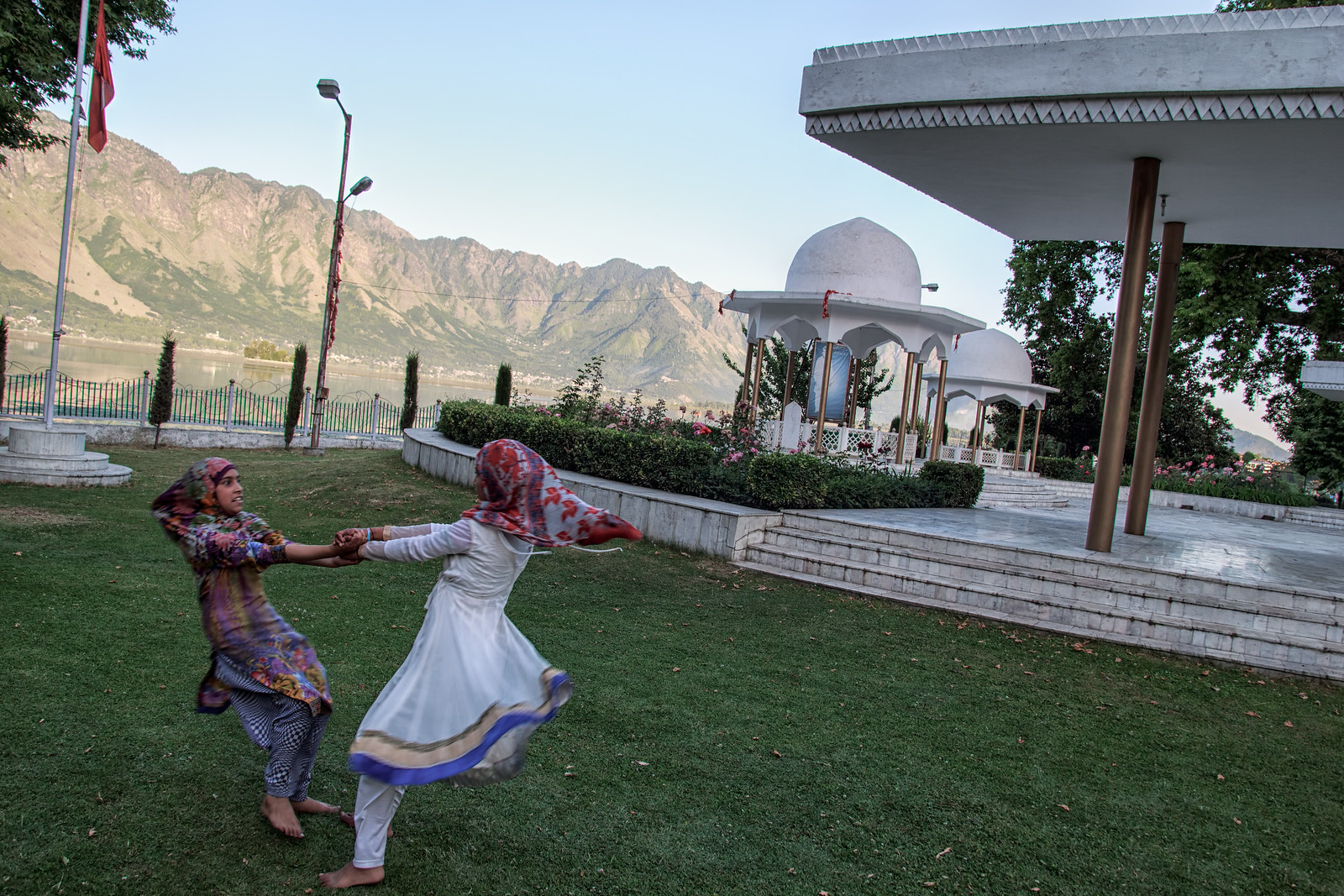 Decarbonizing Relief and Development Work
Lessons Learned from the InterAction Community
Over the past year, commitments made by corporations to achieve net-zero emissions have nearly doubled.
In 2019 alone, 90% of S&P 500 companies have published greenhouse gas emissions reduction targets and sustainability reports. Major corporations, including Goldman Sachs, B.P., Facebook, and Ford Motor Company, have committed to achieving net-zero emissions by 2050 or earlier.
While corporations are committing to "net-zero" emissions goals in the next 10 to 30 years, the non-governmental organization (NGO) community also has a role to play. Using science-based targets that align actions to the Paris Agreement, NGOs have an opportunity, and obligation, to push the sector toward decarbonization.
With current global warming projections suggesting that we are fast approaching a "three-degree world," all emissions count. The NGO community must move past the notion that their GHG footprint is insignificant, and instead lead the charge as mission-driven organizations that care about the health and well-being of the world's most vulnerable.
With this expectation in mind, many InterAction Member NGOs have made great strides toward decarbonizing the sector. InterAction's Environmental Sustainability Working Group seeks to support the global development and humanitarian sector to meaningfully decrease their carbon footprints and waste while growing their positive impact. This involves making sound strategic and tactical decisions informed by the experiences of other organizations, both inside and outside of the sector.
In less than a year, 15 Member organizations under the NGO Climate Compact are currently conducting greenhouse gas emission audits and setting science-based targets aligned with the Paris Agreement and UNFCCC recommendations. This creates a key opportunity for NGOs to act collectively, leveraging the experiences of other NGOs to fast-track their own approaches and foster ongoing learning and accountability. The working group has become a space where organizations can share their successes, challenges, and key barriers experienced when working toward reducing their carbon footprint.
Despite this level of progress among early adopters, challenges remain. The working group identified four key barriers to implementing sustainability within their organization. These include:
1. Insufficient staffing to conduct the carbon footprint study, set goals, and implement changes.
A reoccurring theme has been that many organizations' "green teams" working on implementing internal sustainable strategies are volunteer-based. The work required to effectively research, address, and implement sustainable strategies is much more than what a volunteer can be expected to do. To reach the IPCC Special Report objective of limiting global temperature increase to 1.5˚ Celsius from pre-industrial levels, we must reduce 45% of global GHG emissions by 2030. This time constraint emphasizes the urgency in sufficient staffing to conduct the work needed to reduce an organization's carbon footprint.
Overcoming the barrier: Organizations have overcome this by hiring at least one full-time staff member to research, organize, implement, and manage internal sustainability work. The work of this full-time staff can also include managing a volunteer-based "green team" to encourage and maintain staff buy-in throughout the organization.
2. Lack of funding to support the work.
Lack of funds to support the staff working on the implementation of internal sustainability strategies often holds back organizations' efforts from progressing in an effective and timely manner. Additionally, insufficient funds to adapt more sustainable office spaces, supply chains, and availability of products often constrain efforts toward internal sustainability.
Overcoming the barrier: Member organizations have overcome funding barriers by identifying donors that fund organizations working toward internal sustainability strategies, creating an internal price on carbon, and integrating the cost of decarbonizing into program grant proposals.
3. Lack of internal senior-level staff buy-in.
Without support from senior-level staff, internal sustainability efforts have often gone unnoticed or failed to implement long-term changes.
Overcoming the barrier: Organizations have addressed this by identifying a champion executive-level staff member to help center internal sustainability on the organization's agenda. A champion executive-level staff member will help elevate the voice of the green team to influence organization-wide support in addressing the importance of incorporating internal sustainability.
4. Staff behavior change.
Asking staff to change their work environment, the culture around business travel, their commute, the way they conduct their work, and the food they eat is a challenge. People are resistant to change.
Overcoming the barrier: Involving staff in the decision-making process helps build momentum in implementing changes.
---
InterAction's Environmental Sustainability Working Group encourages sector-wide transparency by sharing stories and information on how to address these challenges and overcome barriers toward sustainability. As offices begin reopening, an opportunity exists to implement sustainable changes at headquarters, country, and local offices; in programs; and within supply chains.
Compared to S&P 500 companies, the NGO community is behind in publishing and reporting on their own greenhouse gas emission reduction targets. The NGO community must recognize that its GHG footprint matters and that it has the potential to lead the decarbonization of the relief and development sector.
Check out the NGO Climate Compact and, if you haven't already, consider joining InterAction as a Member NGO. Please reach out to Sara Nitz Nolan with any questions.