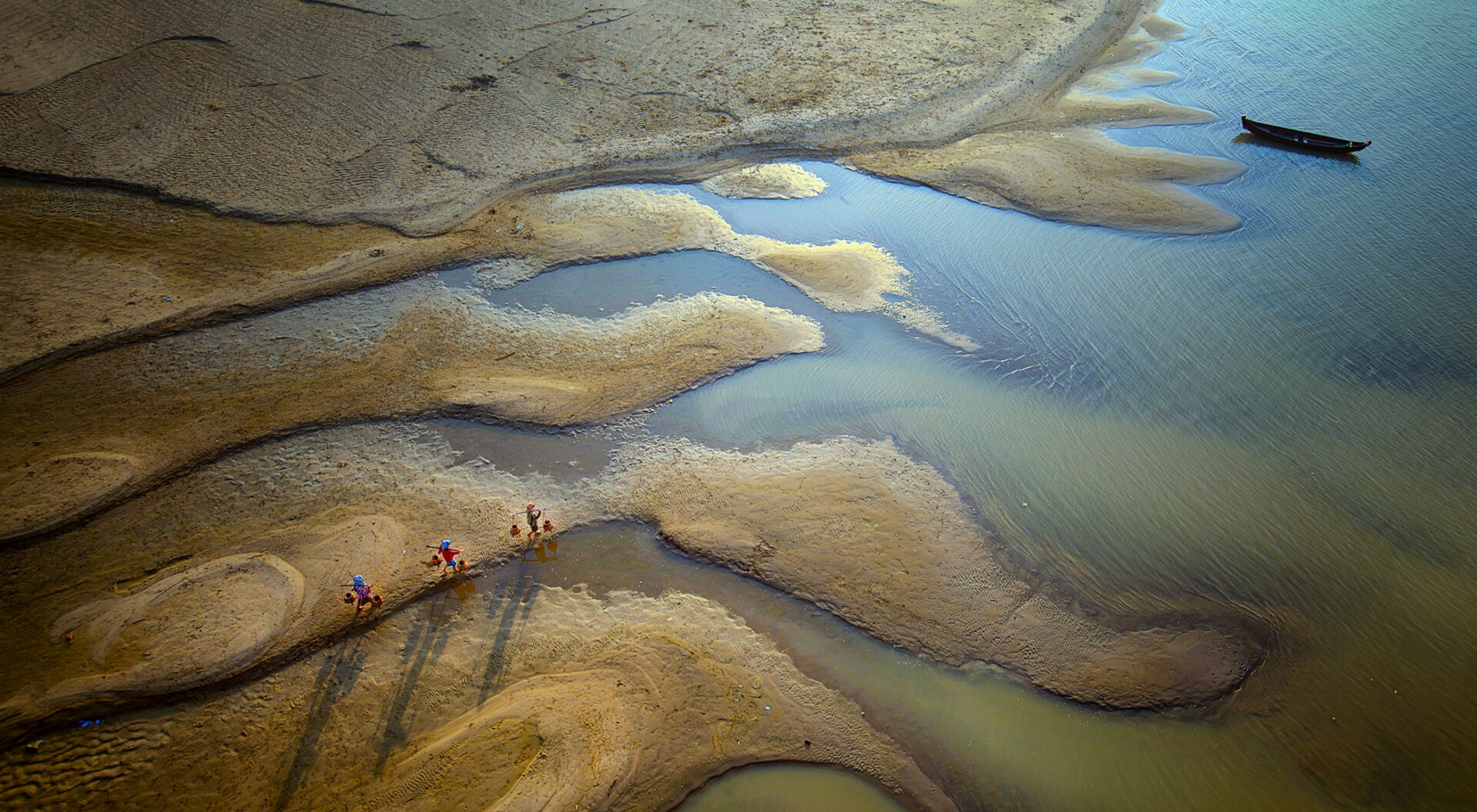 Did the G20 Deliver on Development Finance?
This year's annual G20 Summit took place during a time of overlapping crises, with climate change, debt, and inflation exacerbating existing economic inequalities and reversing development gains. As it does every year, the group issued a joint declaration signed by all members. This declaration represents their commitments toward priorities agreed upon during the respective ministerial and working group meetings held in advance of the Summit.
The G7/G20 Advocacy Alliance, made up of InterAction Members and allies, works to influence the annual summits by organizing policy teams and developing recommendations around core issues. This year, Management Sciences for Health (MSH) partnered with InterAction to lead the Alliance's Sustainable Finance team through the process of drafting a set of recommendations calling on the U.S. to play a leading role in encouraging bold action. Here we examine to what extent the joint declaration addresses the Alliance's asks.
Deliver on Debt Relief
The Issue
With 60% of developing countries in debt distress, relief measures have been at the forefront of the global conversation on development finance. Debt limits the investments governments can make in people, with 45 countries now spending more on net interest than on their health budgets. Bold steps toward urgent relief are necessary to unshackle debt distressed countries and decelerate the growing crisis.
Our Recommendation
We called on leaders to cancel debt for all countries who need it, integrate standstills on debt payments to countries actively applying for debt treatment through official channels, ensure protection through new debt clauses, and move for private creditors and multilateral development banks (MDBs) to participate in debt relief efforts.
The Declaration
The declaration acknowledges debt vulnerabilities in developing countries and encourages continued action for debt treatment but does not include any reference to cancellation, nor does it provide concrete steps or actions for relief. The declaration welcomes efforts by private creditors and MDBs but only promotes it on a voluntary basis.
Fulfill the Promise of Special Drawing Rights
The Issue
Special Drawing Rights (SDRs) are a tool that provide an injection of financial liquidity without adding to debt burdens. In 2021, G20 countries committed to channeling $100 billion of their SDRs to countries most in need. Two years later, $81 billion in commitments have been realized, excluding the U.S. pledge of $21 billion not yet authorized by the U.S. Congress.
Our Recommendation
We called on the U.S. to support realization of the G20's commitment to channel $100 billion in SDRs, to secure authorization to lend at least $21 billion to the two International Monetary Fund (IMF) trust funds, and to support the channeling of SDRs through alternative channels, such as MDBs.
The Declaration
The declaration claims the achievement of the $100 billion SDR contributions, a heavily disputed statement given the lack of authorization for the sizeable U.S. contribution. While the declaration calls for further pledges to one of the IMF trust funds (the Poverty Reduction and Growth Trust), it makes no firm commitments. In line with our recommendations, the declaration notes support for exploration of options for voluntary channeling of SDRs through MDBs, but, again, outlines no specific actions.
Ensure Access to Effective and Equitable Development Finance
The Issue
Reforming the global financial architecture is necessary to achieve critical development goals. Short-term investments and a lack of locally led development are hindering progress toward goals of universal health coverage, gender equality, climate adaptation, and social protection, leading to limited efficiency, transparency, and accountability in spending.
Our Recommendation
We called on G20 leaders to accelerate MDB reform, increase longer-term investments in critical development areas, direct financing to local governments and organizations, and support countries in domestic resource mobilization.
The Declaration
The declaration strongly endorses implementing improvements to the Capital Adequacy Framework. Furthermore, the declaration supports MDB reforms, calling on MDBs to "evolve their vision, incentive structures, operational approaches and financial capacities" to maximize their impact in addressing global challenges and achieving the Sustainable Development Goals. The declaration commends the World Bank's continued progress on implementing the Bank's Evolution Roadmap to become a more fit-for-purpose institution for today's challenges.
Most notably, the African Union (A.U.) was made a permanent member of the G20. This welcome admission provides an important opportunity for Africa's increased involvement in global development finance decisions. The A.U.—comprised of 55 member states—now has the same status as the European Union, the only other regional bloc with a full membership.
Moving Forward
As the G20 moves into planning for next year's summit, the Advocacy Alliance renews our calls for immediate action to address the accelerating global financial crisis and to expedite progress toward critical global development goals.
—
Eliza Love is a Technical Advisor for Health Financing and Policy at Management Sciences for Health (MSH), a global health nonprofit advisory organization where she works on ensuring sustainable, locally led financing for health, including through linkages with development and climate finance. She led InterAction's G7/G20 Advocacy Alliance Sustainable Finance team in drafting recommendations on development finance for the 2023 G20 Summit.