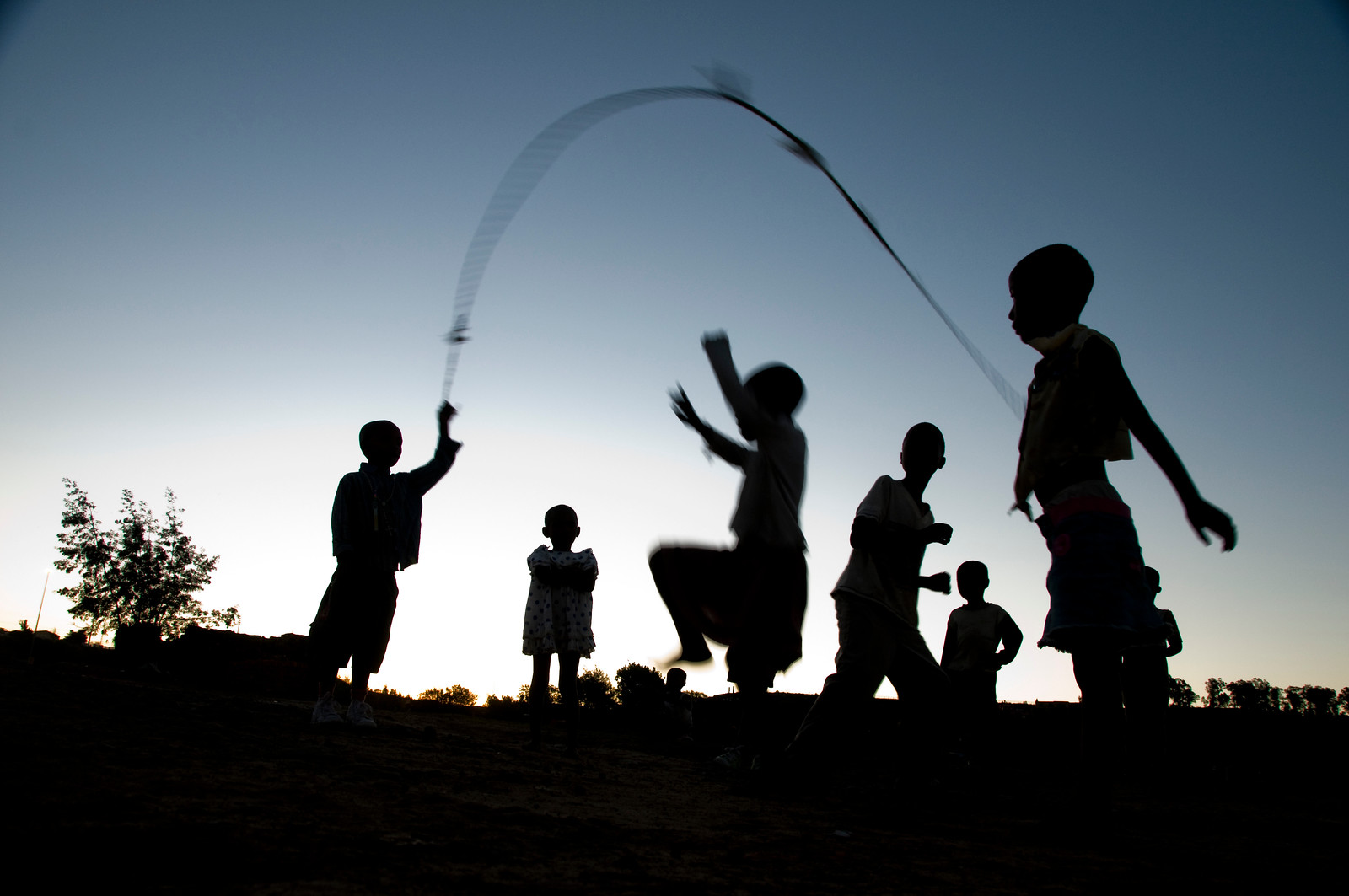 Ending Child Rape in Sierra Leone
Last month, a five-year-old girl in Sierra Leone died after being brutally raped. Why has this happened yet again, and what will it take to finally end the epidemic of rape in the country?
"This situation has left me heartbroken," shared Miriam Fullah, World Hope International (WHI)'s Trafficking-in-Persons Protection Manager in Sierra Leone, where WHI has worked to address gender-based violence and human trafficking since 2004. "Does it have to take the life of a five-year-old before I—we—make the most noise? It is, and will always be, a life-threatening situation."
Sierra Leone's President Julius Maada Bio issued a national state of emergency in February 2019 over the alarming incidents of child rape in the country. Since that declaration, the COVID-19 pandemic hit, and sexual violence against women and girls has increased globally. Now, a year after a series of child rapes first evoked the national emergency, another child has been raped and murdered. While the addition of murder is particularly brutal and cries out for justice, this child's suffering and need for justice are the same as all those who have experienced sexual violence. They, too, have had something taken from them and have been violated in the most intimate way.
The U.N. reports that approximately 15 million adolescent girls (aged 15 to 19) worldwide have experienced forced sex—forced sexual intercourse or other sexual acts—at some point in their life. Nearly half of Sierra Leone's women face sexual or physical violence during their lifetime.
As President Bio stated in a speech on June 23rd, "The depravity of sexual violence is obscene, criminal, and totally objectionable."
What must change to make a lasting difference? Here are three ideas for how the international community can partner with the Government of Sierra Leone to bring about change:
1. Establish one or more forensic labs in Sierra Leone
It can be very difficult for survivors to get justice. Often, there is a willingness among law enforcers to collect evidence, but a prohibitive lack of resources to do so effectively—including the lack of a forensic lab equipped to provide the forensic report in the first place. NGOs could commit to working alongside President Bio to increase the number of forensic labs in the country and build the capacity of those servicing them to meet international standards.
2. Invest in the wellbeing of survivors and the training of counselors and social workers
WHI social workers and counselors receive referrals from hospitals, law enforcement, other NGOs, and private citizens. We place referrals with an immediate need for safety in our Recovery Centre, which has continued to accept referrals throughout the COVID-19 outbreak, or seek alternate shelter care as available.
However, only a small number of trained counselors and social workers live and practice in the country. The international community could support Sierra Leone in this work by providing or helping with trainings to prepare new and better-equipped counselors and social workers. Organizations, individuals, and other countries could also step up in providing funds to help pay for the salaries of these counselors and social workers, who work long and painful hours on behalf of their fellow Sierra Leoneans. It is past time to invest in these communities, in the wellbeing of survivors, and in the training of counselors and social workers.
3. Encourage Speaking Out
As Miriam observed, "communities and families must speak out and say no to such an evil partner—even if it means that our brothers, uncles, fathers, and even the chief might spend the rest of their lives behind bars." Speaking to those who have been brave enough to report even at such a cost, she added, "You committed no crime in speaking out to protect our women and girls."
Although changing cultural norms and behaviors takes time and energy and—again—investment, there are many places to start. With radios and televisions in many homes, markets, and commercial centers across the country, NGOs could sponsor the production and airing of jingles, talk shows, and even music videos.
Parents or survivors themselves often have to choose between food and shelter—as often occurs when the abuser is the provider—or safety from and justice for violence. Adding into school curriculum and radio or television programming information on available and safe resources or shelters—and making sure they are available and safe—could also make a difference.
Ready for Action
There are numerous survivors in this pandemic who sit in silence, who wait and hope for the support to recover and the advocacy needed to receive justice.
"We are currently overwhelmed with calls and the surge of rape/sexual penetration cases at our five Rainbo Centres. From yesterday to today, we have treated over 53 survivors, including two boys (8 and 7 years old). We must join the fight to stop rape culture in Sierra Leone," shared Daniel Kettor, Executive Director for the Rainbo Initiative.
Strides toward change have been made in Sierra Leone over the past year, including the first recorded trafficking conviction and sentencing in January 2020. Further, the country—just two weeks ago—moved up a tier in the U.S. State Department's 2020 Trafficking in Persons Report. However, there is a long road ahead and many opportunities for the international community to help Sierra Leone create lasting change.
In his June 23rd speech, President Bio noted that "As a Government, we stand with the survivors, victims and their loved ones, and my Government will vigorously prosecute cases and bring all perpetrators to justice. My Government is committed to providing support for survivors and the First Lady, myself, and my Government urge every Sierra Leonean to join in raising awareness, advocating, and standing up to rid this country of this menace. My Government is committed to equal protection and justice, inclusive development, and equal access to opportunity for every Sierra Leonean, especially women who constitute 51% of our population."
The question now is, are we?