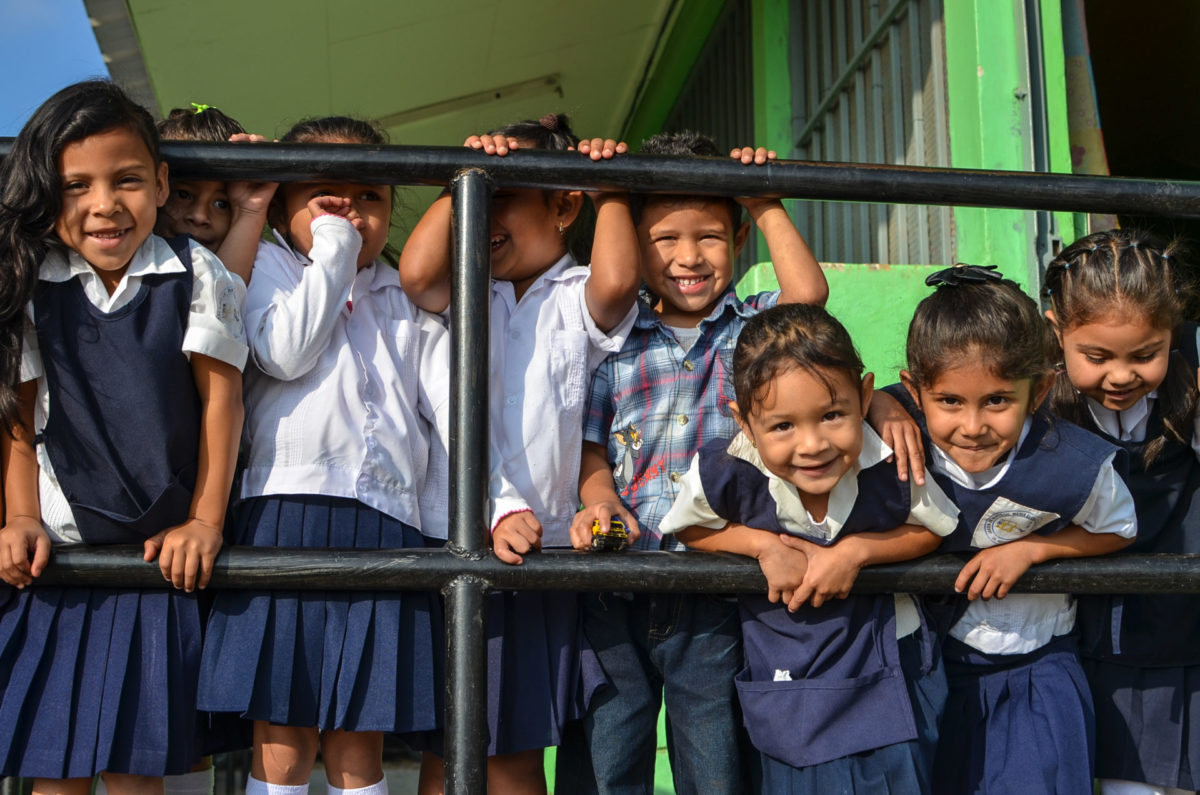 Fear of Deportation Exacts Toll on Children's Mental Health
The torrent of headlines shows no signs of slowing:
More than 300,000 refugees from Central America and the Caribbean who've lived in the U.S. lawfully for years are suddenly stripped of their temporary protected status.
Immigration agents carry out high-profile raids of 7-Eleven stores, meatpacking plants, bakeries and other employers to root out workers in the country illegally.
Federal authorities step up arrests of tens of thousands of noncriminal immigration violators.
Some 800,000 Dreamers who entered the U.S. illegally as children with their parents wait in agony to find out if they'll be forced to return to the countries of their birth –– places many of them barely remember.
The stories add up to millions of U.S. residents who lack legal papers or permanent immigration status and who live under pervasive fear of deportation. They include more than 9 million children whose parents entered the country illegally, the majority from Mexico and Latin America. Half of them, about 4.5 million, were born in the U.S. and are American citizens.
Immigrants living in the United States without legal permission have always led precarious lives. But the growing number of arrests of noncriminal undocumented immigrants under the Trump administration has heightened their worries as new policies and ramped up enforcement splinter families and even entire communities. The anxiety is harming the mental health of the children, according to the guide, "Facing the Fear of Deportation," from the online Master of Social Work program at USC.
Studies have found a clear link between legal status and mental health. The American Psychological Association warns that youths who are separated from deported parents can develop post-traumatic stress disorder and behavioral and academic problems. Anger, depression and isolation are among the other mental health consequences.
The mental health of young people is a growing concern for U.S. society as a whole. But for undocumented youths or young citizens whose parents or siblings live here illegally, the emotional or mental issues they grapple with are a multifaceted ordeal.
For one thing, law enforcement crackdowns drive immigrants underground. They're less likely to seek medical care, call the police for domestic violence or other crimes, or even venture outside. Some children of undocumented parents in the county illegally end up in foster care. Many contend with racism and hatred.
According to the guide from USC, health and human services professionals can best reach these young people by following proven intervention strategies. Among them:
Plug service gaps by enlisting schools, religious groups, community mental health clinics and other advocates.
Cultivate trust by reaching out through staff who look and speak like them and with organizations that have a track record of working with that particular immigrant population.
Get a good grasp of the legal and policy issues surrounding immigration status and how they affect child welfare and other matters.
Protect children as much as feasible. Coordinate with foreign consulates, immigration and customs enforcement and other agencies to ensure they stay in touch with separated parents or family members. Have a plan to reunite them.