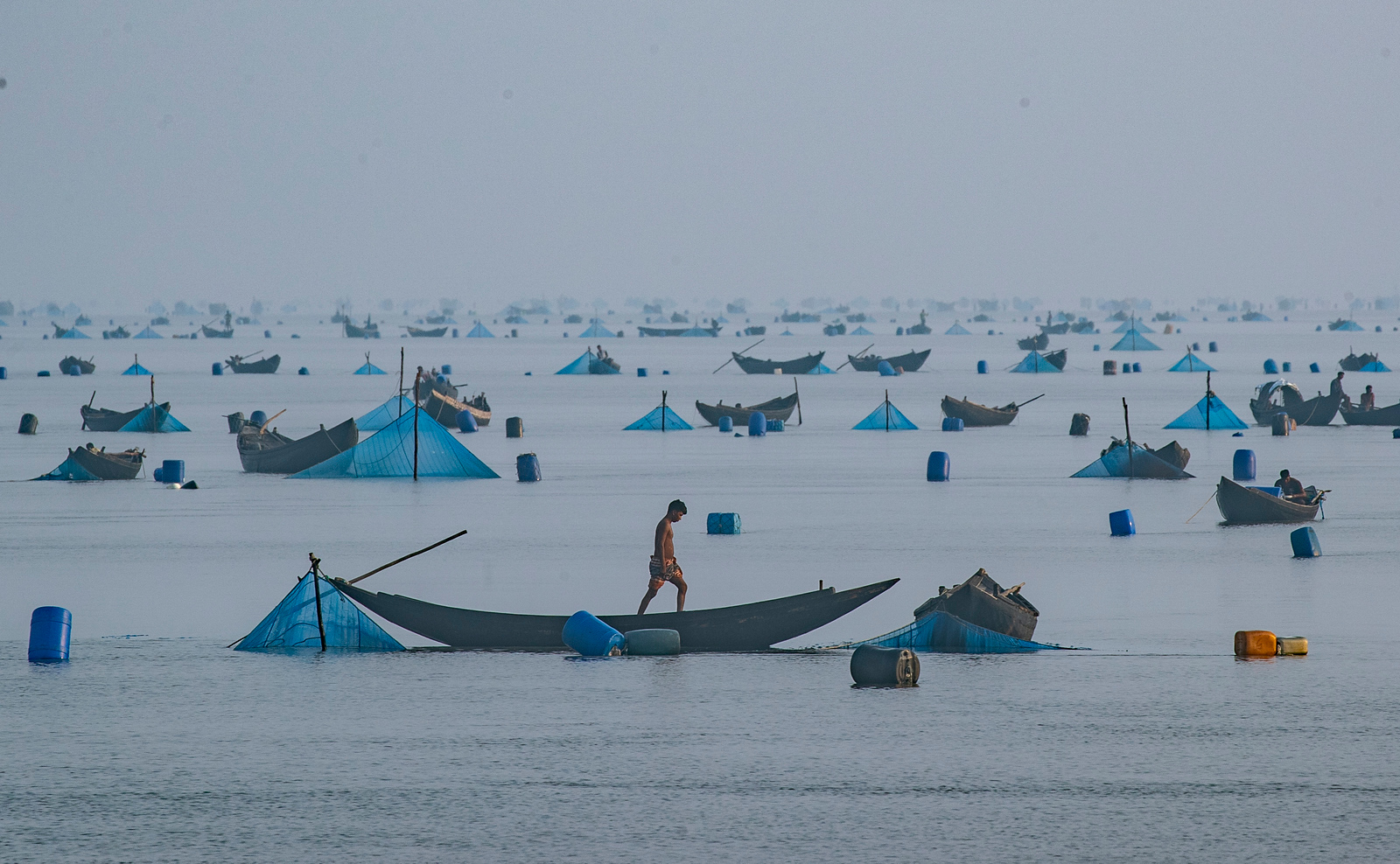 Forging Ahead: Our NGO Climate Compact Progress Report
The goal of limiting global warming to 1.5 degrees Celsius above pre-industrial levels seems to be slipping out of reach, according to new studies predicting that milestone may be reached quicker than previously thought.
Almost three years ago, on the 50th anniversary of Earth Day, InterAction launched the NGO Climate Compact hoping to galvanize commitments for large-scale unified action addressing climate change and environmental degradation. Urgent action was readily apparent, and in the time since launch, the world has continued experiencing climate-induced disasters, showcasing why continued action from all sectors, including humanitarian and development actors, is much needed.
To measure and analyze coalition-level progress toward four commitment areas laid out in the Compact, InterAction recently conducted its third annual survey of the 93 NGO signatories. From September 26 to November 3 of 2022, InterAction surveyed Members on their progress toward the commitment areas, which include:
Education and advocacy.
Climate mainstreaming in programs.
Internal environmental sustainability.
The survey also focused on identifying challenges InterAction Members face in implementing the Compact, as well as their feedback on InterAction's climate program and working groups. Here are some of the most important findings.
Coalition-Level Progress Toward Compact Commitment Areas
Signatories reported the most progress on the Education and Advocacy components. However, when solely analyzing the progress of organizations who have responded to the survey in past years, Members have not made consistent progress on measures under each commitment area.
As InterAction and its signatories have moved further away from the Compact's launch, initial excitement seems to have waned. Exploring the underlying reasons for this and identifying ways to will be integral to preparations for the next iteration of the NGO Climate Compact.
Member Progress on Climate Action
The biggest challenges that organizations are facing when trying to drive climate action are:
Lack of staff bandwidth to work on climate issues.
Competing priorities.
Insufficient technical or relevant expertise.
These findings highlight that internal constraints are the largest impediment to organizations making progress on the Compact.
Impacts From COVID-19?
While budget constraints due to COVID-19 have reportedly lessened significantly, respondents feel that their organizations are less committed to addressing climate change. However, the rise of long-term sustainability efforts—especially for traveling and commuting—could signal that organizations have succeeded in addressing climate action organizationally but are struggling to implement larger changes to their mission and work.
Feedback on InterAction's Climate Program
InterAction currently has three climate-related working groups (Climate Advocacy, Mainstreaming, and Environmental Sustainability), hosts a CEO track that formally meets twice per year, and publishes a monthly newsletter (the Climate Digest). The majority of respondents expressed high levels of satisfaction with the working groups, CEO roundtable, and Climate Digest. Only two respondents expressed dissatisfaction with one aspect of InterAction's Climate Program. The Climate Advocacy Working Group and CEO Roundtable tied for the highest satisfaction rating.
* Respondents were also able to share ideas on how InterAction's existing offerings within the climate and environment program could be improved.
NGO Climate Compact 2.0
The third annual survey also asked signatories what the next iteration of the Compact should look like as climate action grows more pressing. Survey respondents overwhelmingly felt that the Compact's commitment areas are still highly relevant and need to be addressed with urgency. When asked what areas should be focused on—in addition to the four current commitment areas—respondents suggested:
Connecting and coordinating commitment groups and solutions.
Collaborating with other forums and organizations doing similar work.
Increasing support for internal operations.
Further, most respondents signaled interest in exploring the use of Specific, Measurable, Achievable, Relevant, and Time-bound (SMART) goals to more accurately track progress toward the Compact's commitments.
As we look towards the next iteration of the NGO Climate Compact, we are grateful to all respondents whose input will help expand and accelerate the fight against climate change. InterAction acknowledges that more robust and bold commitments from all Members and partners are needed. Our power to make an impact relies on our collective action. In the next weeks, we will invite Compact signatories to participate in a strategy session to begin envisioning the NGO Climate Compact 2.0, which will launch on this year's Earth Day.
The full report, including visualizations of the results, can be found here. For more information, please contact Claudia Sanchez de Lozada.