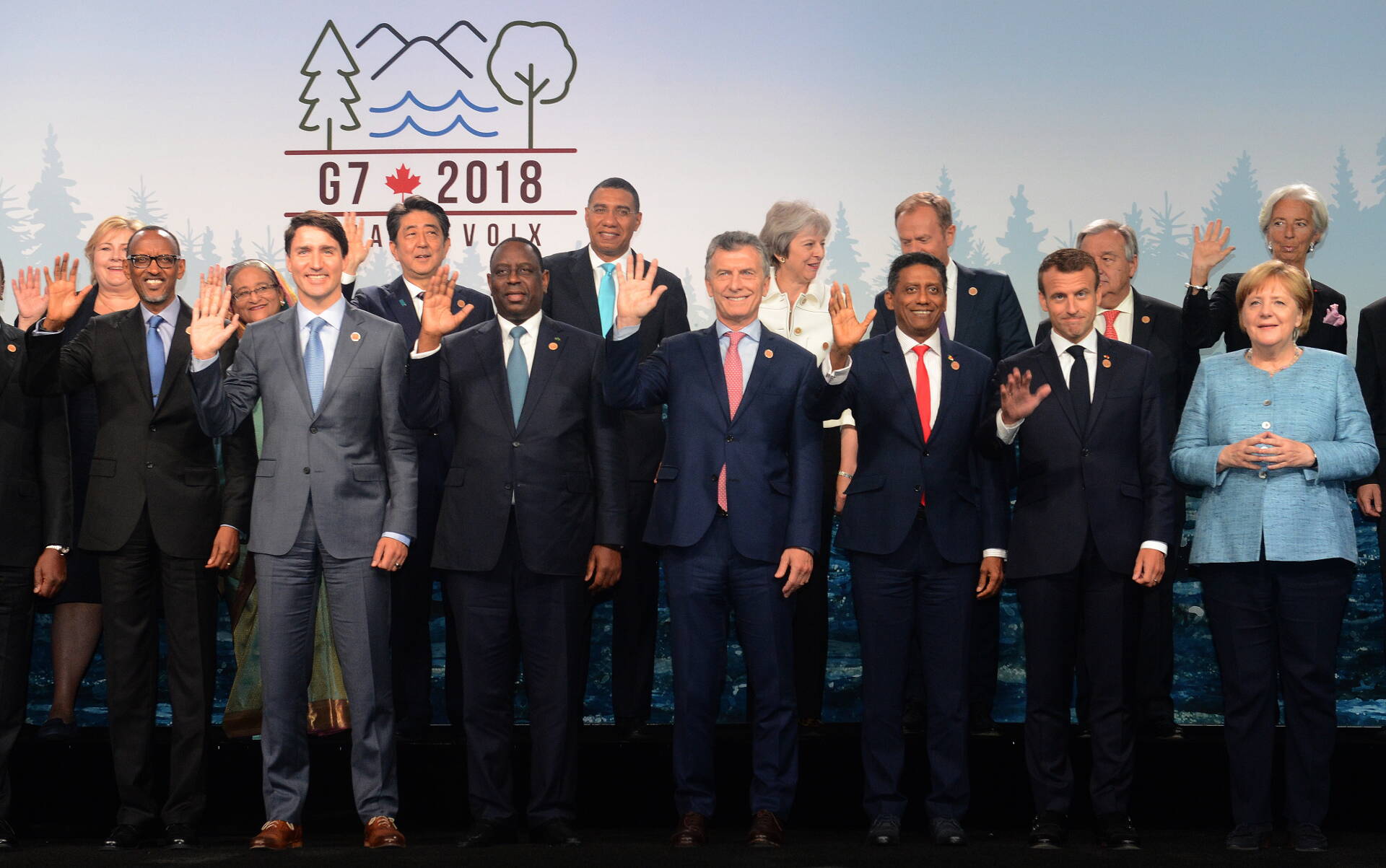 World Leaders Will Soon Gather for G7 and G20 summits. Here's What They Need to Consider.
On June 8-9, leaders of the U.S., Canada, the U.K., Italy, France, Germany, and Japan will convene in Charlevoix, Canada for the 2018 G7 Summit. There, they will discuss some of the world's most pressing challenges — from gender equality and women's empowerment to oceans, climate change, and clean energy.
Almost six months later in Buenos Aires, the G20 Summit will begin on November 30th. Under the Argentinian Presidency, G20 countries will work towards fulfilling the Summit's mission of "Building Consensus for Fair and Sustainable Development." To address this mission, the Argentinian presidency chose three priorities to guide the working groups and ministerial meetings, which include the future of work, infrastructure and sustainable food.
Since 2005, InterAction has played a leading role in encouraging these groups to address the needs of people in the world's poorest and most vulnerable countries. InterAction is committed to providing a platform for civil society organizations to influence these summits through its G7/G20 Advocacy Alliance, a group of over 50 U.S. non-governmental organizations that work together to advocate around a variety of issues, based on each summit's agenda. Each year, the alliance organizes policy teams around specific issues to develop recommendations for its G7 and G20 policy papers. This year, policy teams formed around the following issues:
Anti-corruption, led by Shruti Shah, Coalition for Integrity (G20)
Early Childhood Development, led by Mark Engman, UNICEF USA (G20)
Education in Emergencies, led by Mark Engman, UNICEF USA (G7)
Food Security and Nutrition, led by Eric Muñoz, Oxfam America (G7 and G20)
Gender Equality, led by Lyric Thompson, International Center for Research on Women (G7 and G20)
Global Health, led by Danielle Heiberg, Global Health Council, (G7 and G20)
Peace and Security, led by Ann Vaughan, Mercy Corps (G7)
Responsible Business Conduct, led by Daisy Francis, World Vision (G7 and G20)
Sustainability: Climate, Energy, and Infrastructure, led by Jesse Young, Oxfam America (G7 and G20)
These policy papers are used to advocate with those in the U.S. government who work on the G7 and the G20. Chief among these is the U.S. Sherpa, whose role it is to plan and coordinate meetings, advise U.S. officials, including the president, and oversee negotiations at the summits on behalf of the president. The U.S. Sherpa role is filled by the Deputy Director of the National Economic Council and Deputy Assistant to the President for International Economic Affairs, presently Everett Eissenstat. In addition to the Sherpa, the alliance also sends these policy papers to staff based at USAID and the Departments of State, Labor, Treasury, and Justice, since some officials there sit on interagency teams that work on G7 and G20 issues. An important component of our G7/G20 advocacy includes scheduling small meetings with relevant U.S. government officials to discuss our recommendations.
Altogether, these advocacy efforts serve to strengthen the input of civil society at the summits and lead to improved, substantial commitments and outcomes. Indeed, civil society voices are critical and can often play an important role in influencing commitments and outcomes. For example, there have been encouraging commitments coming out of ministerial meetings in the buildup to the 2018 G7 Charlevoix Summit, many of which reflect recommendations made by the G7/G20 Advocacy Alliance.
While the window for G7 advocacy has closed, the window for G20 advocacy remains wide open. In the coming months, the alliance will ramp up its G20 advocacy in the buildup to Buenos Aires.
View the G7 Policy Paper and the G20 Policy Paper