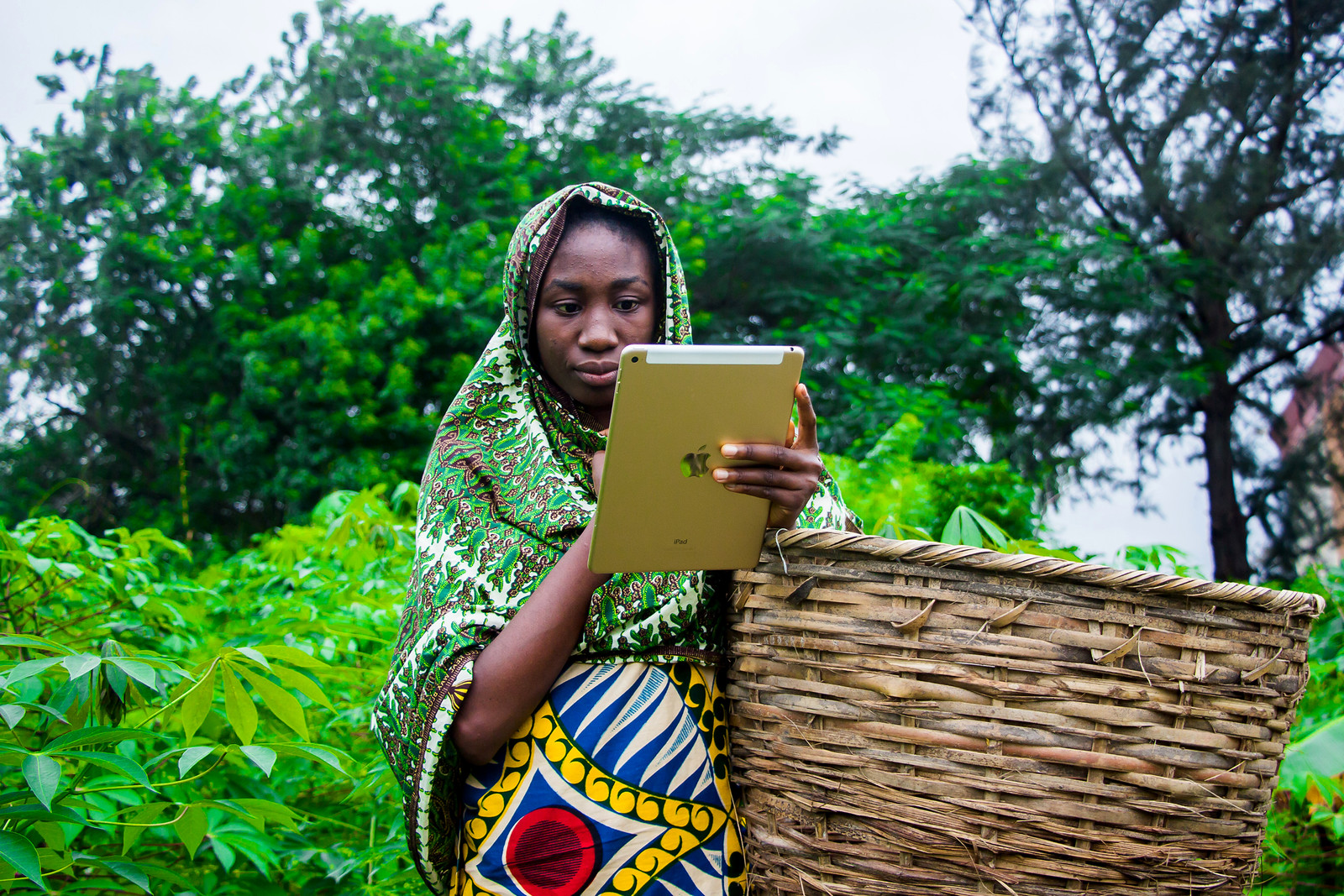 Gender Equality Adds Up
Weighing in on the International Day of Women and Girls in Science
In 2015, the United Nations adopted the International Day of Women and Girls in Science to commemorate the vital role that women and girls play in science, technology, and innovation.
Celebrated on February 11, the day recognizes the importance of full and equal access to and participation in science, technology, engineering, and mathematics (STEM) opportunities for women and girls as a driver of gender equality and economic empowerment.
Since its formal adoption, significant progress has been made in advancing the representation of women and girls in STEM disciplines. In the U.S., the Biden administration recently unveiled the National Strategy on Gender Equity and Equality to address the "long-standing gender discrimination and the systemic barriers to full participation that have held back women and girls." The strategy, the first of its kind in the U.S., sets forth an agenda to tackle gender disparity in STEM education, along with several other key social, economic, and political issues. Guided by the White House Gender Policy Council, this strategy recognizes the link between gender-equitable education and improved workforce participation, civic engagement, and economic security. Meanwhile, global efforts to reduce the gender gap in science and technology, led by a coalition of public, private, and multilateral organizations, as well as INGOs, have led to a number of big wins for gender-equitable education financing—including a $2.75 billion commitment from the G7 to continue funding the Global Partnership for Education.
However, the gender gap persists in science and technology fields at every level. Science and technology education is a crucial tool for the promotion of women's equal access to full employment and decent work, but only 35% of students in higher education STEM fields worldwide are women. In information and communications technology (ICT), women comprise 30% of all students in higher education, but only 3% go on to graduate. And, although the number of women in scientific research positions has increased to one in three, women remain the minority, according to a 2021 UNESCO report.
Women and girls who overcome the barriers to accessing opportunities in science and technology face further barriers in retention. The same UNESCO report reveals that female scientists and technology leaders often have shorter and less well-paid careers with fewer opportunities for promotion, largely due to social pressures. In a conversation I had with Faza, a Youth Engagement Officer with Oxfam Indonesia and member of Plan International's Global Youth Advisory Panel, she noted, the "stigma that still exists in many communities is that women are not supposed to be more clever or intelligent than men." Women who are interested in STEM careers may have fewer courses available to them in school and are discouraged from pursuing STEM careers. As a result, many women and girls opt to study entirely different subjects. Faza's own passion for environmental science was deemed too ambitious, and she was told that she would have trouble finding a partner if she pursued a career in science.
Garvita, a youth activist from India and founder of environmental organization Why Waste?, credits her father for cultivating her natural inclination toward mathematics and her community for encouraging her to pursue educational opportunities that included high school studies in physics, mathematics, chemistry, and computer science. But Garvita shared with me that because many people don't understand how diverse science can be, young women interested in STEM are regularly shepherded toward biology to pursue careers as doctors or caregivers rather than toward engineering or technology, which are regarded as suitable only for the "rational thinkers—the men."
Even in communities where girls have access to STEM opportunities and education, women in many lower- and middle-income countries lack what USAID refers to as the "on-ramps"—namely, access to Internet, cell phones, and other technology—necessary to transition from formal education to the workforce. According to a recent Plan International report, the gender digital divide in access to technology is a staggering 33% in developing countries, and the OECD finds that worldwide, over 327 million fewer women than men have smartphones and can access mobile Internet. Access to technology is key for bridging the gender divide in STEM education, as technology is the gateway to the information and opportunities that women and girls need to fully participate in the workforce.
Not surprisingly, the COVID-19 pandemic has exacerbated gender inequality in science and technology, as women have disproportionately experienced disruptions to education and employment and often bear the brunt of unpaid care work. Care International's She Told Us So report found that 55% of women suffered a loss of income due to COVID-19, compared with only 34% of men. Beyond reduced pay, women were more likely to experience unemployment during the pandemic, with an estimated loss of 54 million jobs between 2019 and 2020. Pandemic-related unemployment has been concentrated largely in female-dominated sectors of education, manufacturing, and health and professional services; meanwhile, male-dominated sectors such as ICT have remained far more resilient during the pandemic. As a result, less than half of the world's working-age women will be employed in 2022. The effects of gender disparity in access to technology, left unaddressed, will further set back women and girls as the post-pandemic world and job market become increasingly virtual.
Closing the gender gap in STEM education is both a moral and economic imperative. As the United Nations Secretary-General António Guterres said during last year's celebration, "without more women in STEM, the world will continue to be designed by and for men, and the potential of girls and women will remain untapped." Science and technology unlock the potential of women and girls to be agents of change in their own communities, charting a more inclusive, equitable, and resilient path forward.