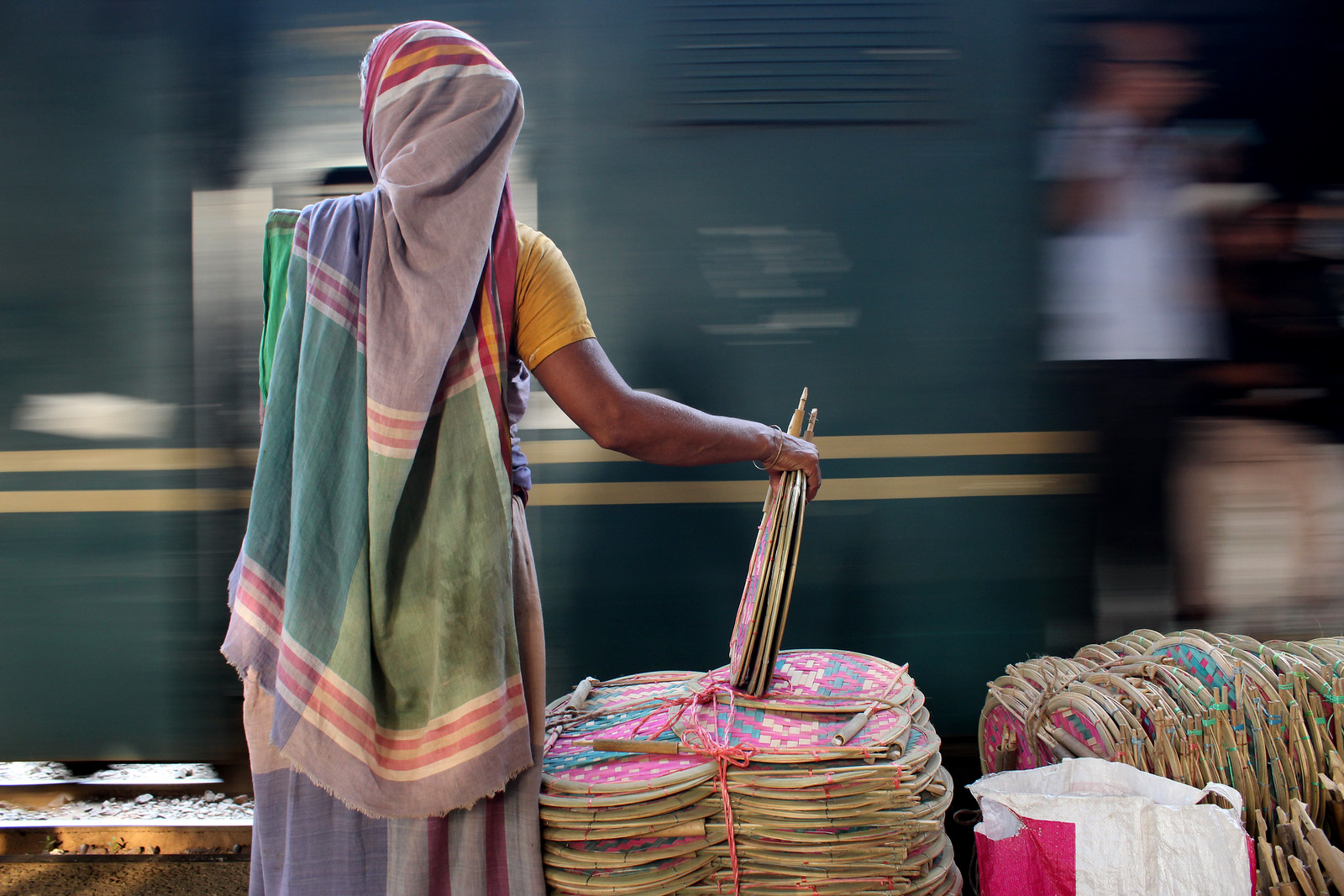 #GenerationEquality: InterAction Celebrates International Women's Day
Sunday, March 8, 2020, is International Women's Day, and the theme this year is "I am Generation Equality: Realizing Women's Rights." This day has been celebrated officially for 45 years now and provides a chance to celebrate the achievements and contributions of women across the world.
Why does International Women's Day Matter?
International Women's Day 2020 marks a moment in which we can both reflect on our progress toward gender equality and mobilize to create a world where we all have equal rights and opportunities. 2020 is a milestone year for women's history and rights, with the 25th anniversary of the adoption of the Beijing Declaration and Platform for Action, where 189 governments committed to take action to achieve gender equality. 2020 is also the 10th anniversary of the establishment of U.N. Women, and the 100th year of women's suffrage in the United States.
Progress toward women's rights and gender equality is apparent and gives me hope for the future. Since 2000, a girl's risk of being a child bride in Southeast Asia has decreased by 40%, the share of female national parliamentarians is now 24%, a 10% increase, and 35 countries have achieved gender parity in education.
Yet, this progress is far too slow, and we still have a long way to go. Many women are still marginalized and underrepresented in society and government, make less money than men, experience violence at home and in public spaces, and are not able to make choices for themselves or their families due to legal or cultural barriers. This is a problem, and if we continue at the current pace of change, research suggests that it will be at least 99.5 years, and perhaps even as many as 257 years, before we can fully close the global gender gap.
What is the U.S. Government Doing to Empower Women Around the World?
In recent years, the U.S. government has recognized the importance of empowering women globally through some key pieces of legislation and administrative initiatives:
What are InterAction and our Members Doing?
InterAction's Members are at the frontlines of trying to shrink the gender gap. Members like CARE USA have purposefully mainstreamed gender into all of their programming, as it is clear to them that elevating gender is a critical component to achieving all development goals. Others like Save the Children have adopted gender equality policies that acknowledge that gender equality is essential for both external programming and advocacy, in addition to organizational processes and internal programs.
InterAction participates in gender coalitions, such as the Big Ideas for Women and Girls Coalition, and coordinates with others, such as the Coalition for Women's Economic Empowerment and Equality (CWEEE). We also facilitate a Gender-Based Violence Working Group and work to ensure gender is integrated into broad policy groups such as our Public Policy Committee, as well as other sectoral and area-specific programming, such as our WASH Working Group. We also advocate to ensure that U.S. foreign assistance includes robust funding for gender equality, as such funding directly strengthens human rights, promotes political participation and economic empowerment, responds to and prevents gender-based violence, and ensures the well-being and security of women and girls around the world.
What Can You Do?
Ask yourself the question: can we wait another 257 years to close the global gender gap? Absolutely not. Therefore, we must use opportunities like International Women's Day to both celebrate what we have achieved and publicize what more we must do toward achieving gender equality. Join the conversation on social media on March 8, and share your stories and resources, using #GenerationEquality and #IWD2020.
If you are an InterAction Member, get involved with some of the Working Groups mentioned above and help us continue to elevate gender in our work. We also encourage you to reach out if you want more information about recent legislation or want to get involved in future advocacy efforts.