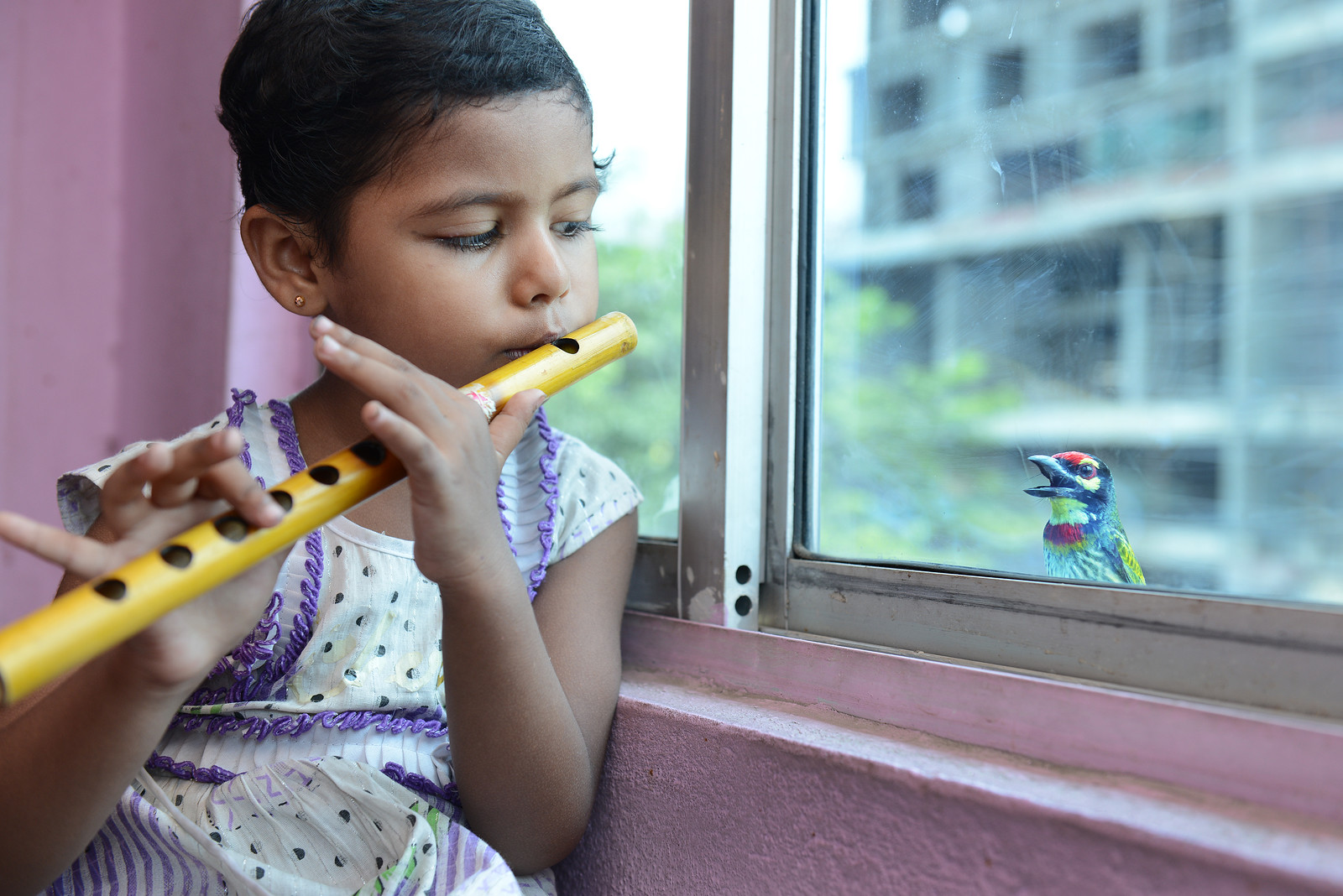 Her Voice, Our Equal Future
Celebrating International Day of the Girl 2020
Since 1995, October 11 has been globally recognized as the International Day of the Girl, an annual campaign to amplify girls' voices and advocate for their equal rights.
Twenty-five years ago, nearly 300,000 people from all over the world gathered in Bejing, China for the Fourth World Conference on Women. The conference led to the adoption of the Bejing Declaration and Platform for Action, a blueprint for advancing gender equality. The Declaration calls for a world where every girl and woman can realize all of her rights. Following the adoption, women have led global movements on issues ranging from equal pay to reproductive rights.
Now, the movement has expanded to focus on issues faced by adolescent girls. Girls, from all backgrounds, have organized and united to demand action against violence, discrimination, and unequal educational opportunities. The International Day of the Girl is dedicated to uplifting their voices.
This year's International Day of the Girl Campaign, launched by the United Nations Children Fund (UNICEF), is celebrated with the theme "My voice, our equal future." This holiday is a time to reimagine a better world. An equal one. One that is inspired and invested in the future of young women everywhere. A better world is one where adolescent girls are treated equally.
The International Day of the Girl 2020 will focus on the needs of adolescent girls worldwide to:
Live free from gender-based violence, harmful practices, and HIV/AIDS.
Learn new skills toward the futures they choose.
Lead as a generation of activists accelerating social change.
This year, it is crucial to acknowledge the role that the COVID-19 pandemic has played in gender inequality on a global scale. During the worst of the pandemic lockdowns, schools were closed in 192 countries, impacting 1.6 billion students. Violence against children and women has increased. The COVID-19 pandemic has put millions of children and young people at increased risk.
"Even before the COVID-19 pandemic, a child under the age of five died every six seconds somewhere around the world," said UNICEF Executive Director Henrietta Fore. "Millions of children living in conflict zones and fragile settings face even greater hardship with the onset of the pandemic. We need to work collectively to meet immediate needs caused by the pandemic while also strengthening health systems. Only then can we protect and save lives."
This year, recognize the girls in your community by celebrating their accomplishments and investing in their futures. Educating and uplifting young women not only benefits them but greatly serves the overall success of the local community as well. Girls have the power to change the world. Share their stories on social media using the hashtag #DayoftheGirl! Let's commit to creating a more equitable and inclusive future for all girls, together.