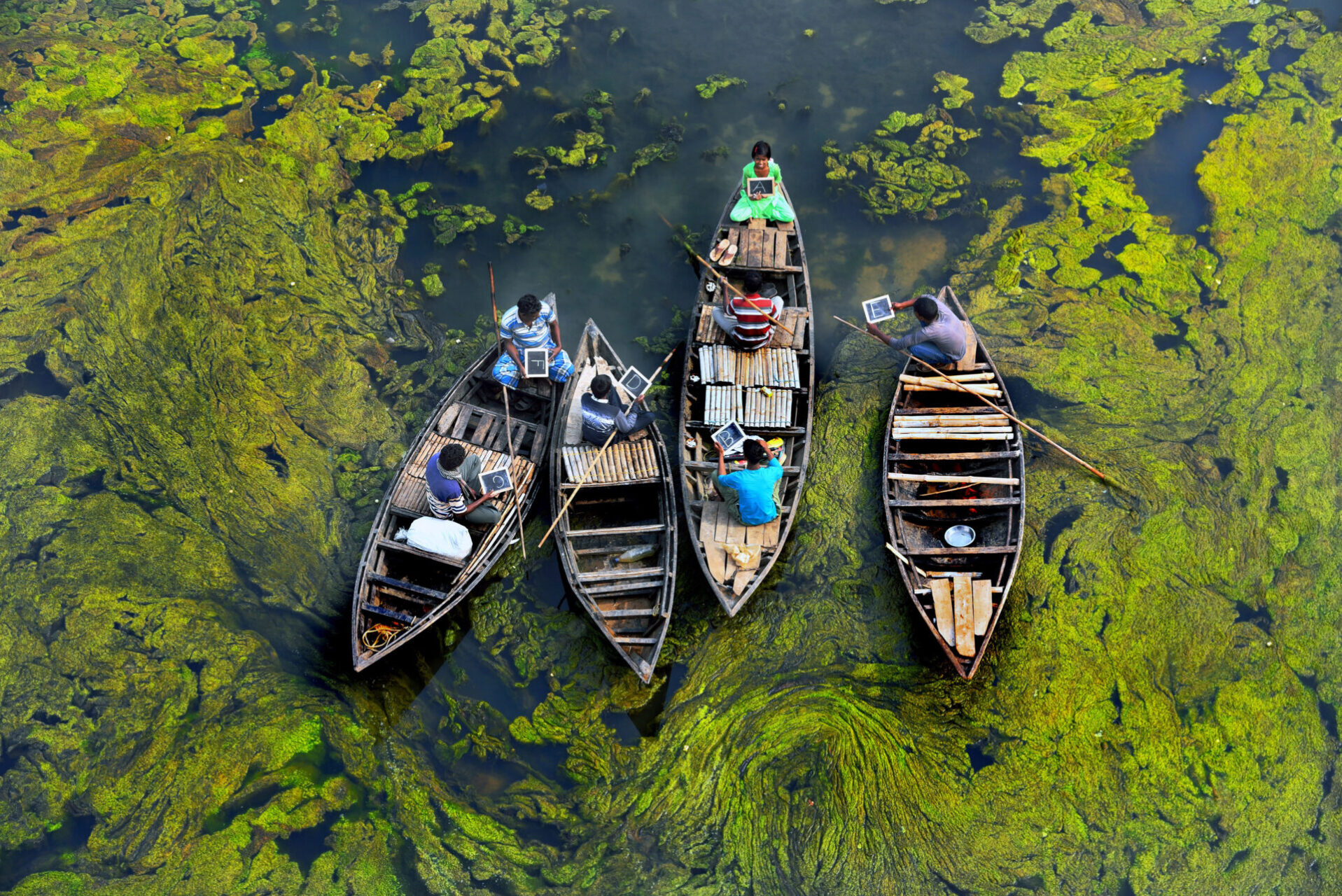 InterAction Community Applauds Biden Administration's Immediate, Principled Leadership
on Development, COVID-19, Climate, Equity, and Migration
The InterAction community applauds the Biden Administration's early actions in support of key humanitarian and development issues.
These included elevating critical issues through new roles and qualified appointments; rejoining the international response to COVID-19; addressing the global climate crisis; improving diversity, equity, and inclusion in U.S. government work and policies; upholding humane and values-based displacement and migration policies; and halting massive cuts to life-saving programs.
Many of the Administration's actions align with the InterAction coalition's recommendations. We highlight several selected catalytic advancements below.
We thank the Administration for its immediate and principled leadership in support of underserved communities globally. We look forward to working with the Administration and Congress on these and other vital issues.
Elevating Development, Democracy, Racial Justice, and Climate through New Roles & Qualified, Diverse Appointees
The InterAction community is heartened by President Biden's creation of senior roles in the executive branch related to humanitarian and development work and the appointment of diverse candidates across the Cabinet and the Administration's highest levels. We celebrate the inclusion of the USAID Administration on the National Security Council as recommended by our community and partners. We also applaud the creation of senior roles for development, democracy, racial justice, and climate within the White House and National Security Council.
COVID-19 Response and Pandemic Preparedness
On day one, President Biden signaled an immediate commitment to prioritizing and combatting COVID-19, both at home and abroad, by reversing the U.S. withdrawal from the World Health Organization (WHO). This was a critical step for the U.S. to regain a global leadership role in pandemic response and global health security.
President Biden also released a National Security Directive on COVID-19 Response and a National Strategy for the COVID-19 Response and Pandemic Response and Pandemic Preparedness.  In addition to important domestic goals, both establish a goal to support the international pandemic response through humanitarian relief, global health assistance, and resilience-building to prevent future pandemics.
International NGOs are eager to partner with the Administration on these efforts and ensure that the most vulnerable communities worldwide can respond to and recover from COVID-19 and its secondary impacts.
Addressing the Climate Crisis
President Biden catalyzed the U.S.'s re-entry back into the Paris Agreement and exhorted the entire Federal government to address the climate crisis. Of note was the call for creating climate integration strategies within all development agencies and the announcement of a virtual U.S.-hosted Leaders' Climate Summit on April 22, 2021.
Additional mandates included developing a climate finance plan, using the U.S. role in international financial institutions, Group of Seven (G7), and the Group of Twenty (G20) to uphold the Paris Agreement, and ending financing of carbon-intensive fossil fuel-based energy by the USDFC.
We were heartened by Special Presidential Envoy John Kerry's messages at the Global Commission on Adaptation Climate Adaptation Summit and World Economic Forum emphasizing the importance of the U.S. fulfilling climate finance pledges in support of climate adaptation and mitigation in low-income countries.
Diversity, Equity, and Inclusion
President Biden prioritized the fight against persistent inequities in the U.S. by releasing numerous executive orders with protections for underserved communities. In his first orders, he overturned a previous action heavily criticized by our sector that limited federal agencies' ability to implement specific diversity and inclusion training. Increasing the federal workforce diversity at all staffing levels is a key recommendation we shared with the Administration to foster an equitable operating space for development and humanitarian assistance.
We were also pleased to see an early focus on gender equality by the Administration, including the formation of a new White House Gender Policy Council. This council will be key in ensuring that the Administration focuses on gender equality in foreign and domestic policy and across all government areas.
In the weeks to come, we anticipate the release of more actions around xenophobia, civil rights, and the full inclusion of diverse groups and populations.
Displacement and Migration
President Biden revoked the discriminatory Muslim travel ban and resumed visa processing to clear a long backlog of cases. President Biden has started the reunification of families that were forcibly separated at the southern U.S. border, and today announced a renewed U.S. Refugee Admissions Program (USRAP), including a commitment to increase the refugee resettlement target to 125,000.
In part, these actions will create space for addressing the root causes of migration from Central America and restoring the U.S. asylum system. They will also afford the U.S. the credibility and leverage to call on other states to share the responsibility of dealing with these crises and developing equivalent policies of their own.
Rescissions Halted
President Biden reversed a last-minute effort by the previous Administration to freeze $27.4 billion in government funding, the majority of which funded key humanitarian and development work. It was the largest rescission under the Impounded Control Act ever proposed. We thank the Administration for making this essential fix and look forward to working on a trajectory for significant increases in bilateral and multilateral foreign economic, health, and humanitarian assistance.
About InterAction
InterAction is a convener, thought leader, and voice for NGOs working to eliminate extreme poverty, strengthen human rights and citizen participation, safeguard a sustainable planet, promote peace, and ensure dignity for all people.