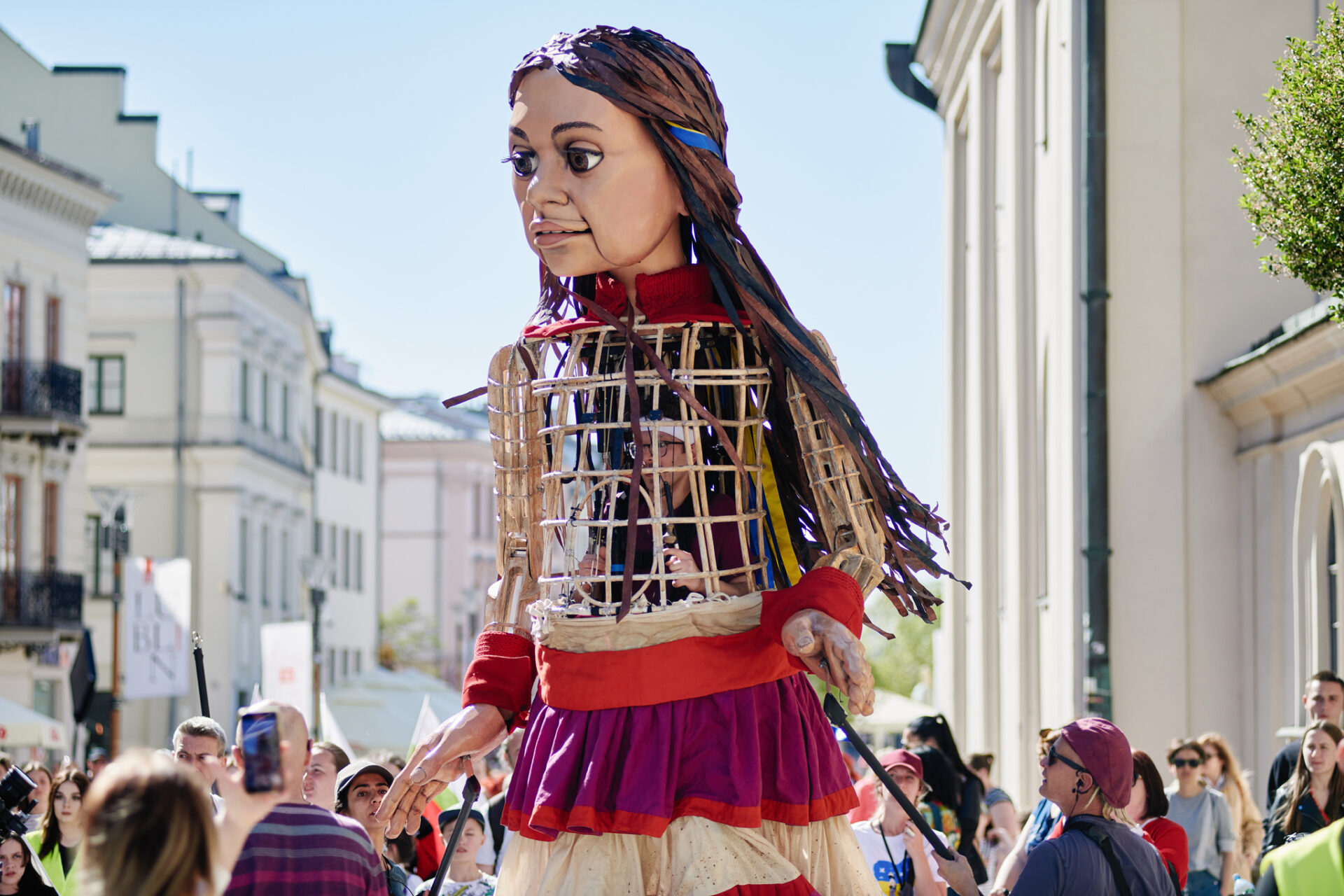 InterAction Joins Amal While She Walks Across America
InterAction, the largest U.S.-based alliance of international NGOs and partners, joins our Members, the Georgetown Laboratory for Global Performance and Politics, the Georgetown Collaborative on Global Children's Issue's, and other partners in welcoming Little Amal on her journey to Washington, D.C.
Little Amal is a 12-foot-tall puppet of a 10-year-old Syrian refugee girl whose name translates to "hope" in Arabic. She started her trek from the Syrian border and has walked through more than 15 countries carrying messages of solidarity with displaced people. 
InterAction will walk with Little Amal on September 19, 2023, at 4 P.M. EDT as she makes her way through Washington, D.C.—starting at Freedom Plaza and ending at the United States Capitol Grounds, where the leaders of the movement will meet with government representatives. InterAction is eager to lend our voices to the growing call for increased protection for child refugees and holistic support for all children on the move.  
We join the Little Amal Team, our members, and the international community in encouraging policy makers to remember the growing number of children forced to flee conflict, hunger, and disasters, every day. To encourage further policy dialogue, InterAction is co-convening a child-centered policy and learning workshop on September 22 from 10 A.M. to 5 P.M. at Georgetown's Copley Lounge.  
View other upcoming Little Amal events in Washington, D.C., here.