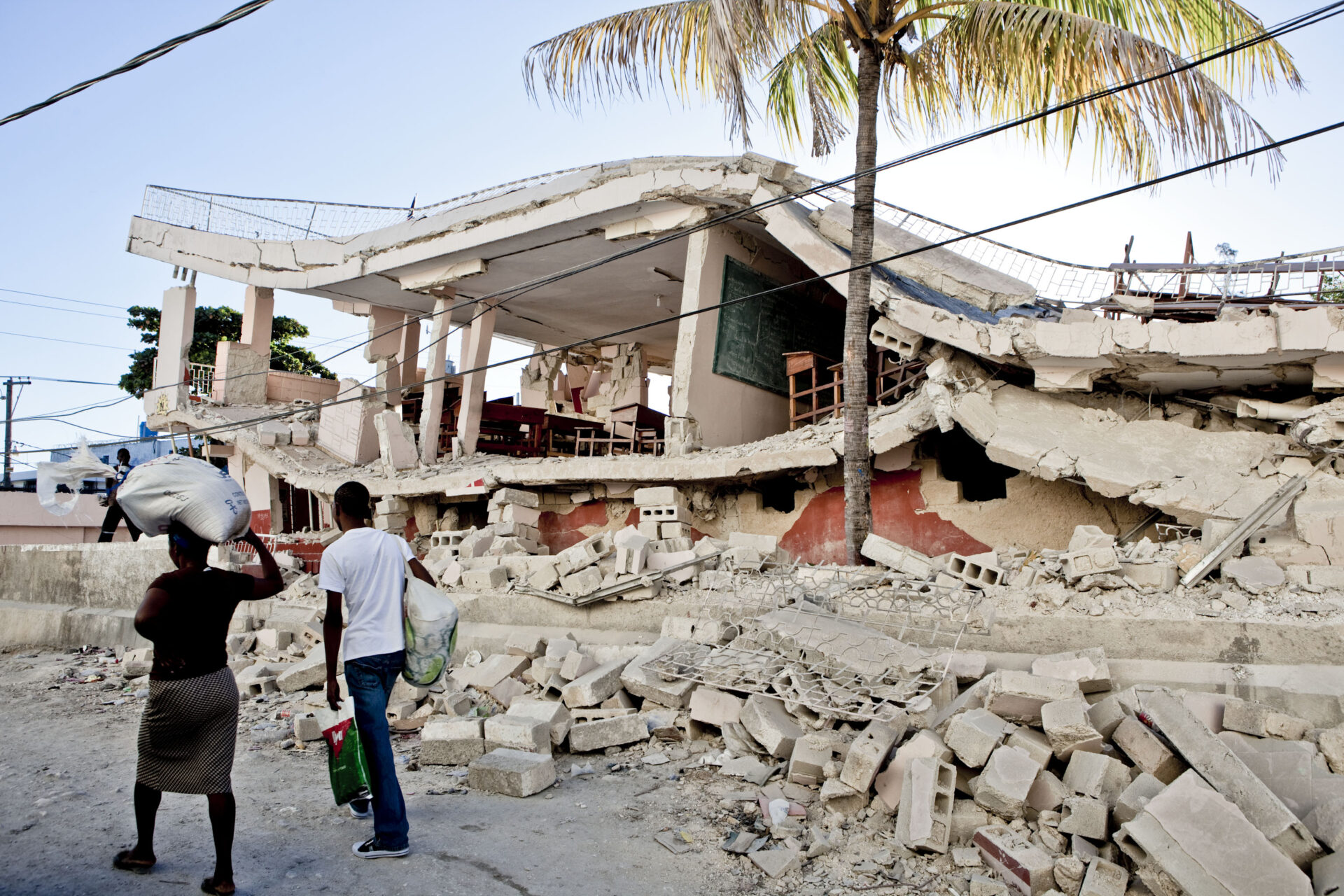 InterAction Member Recommendations for the Haiti Humanitarian Response
The crisis in Haiti is multidimensional, fueled by a combination of endemic poverty, sociopolitical unrest, fuel shortages, and long-term economic decline, punctuated by the impacts of significant natural disasters. In response, InterAction Members are calling on the international community to urgently step up and address humanitarian needs.
In the first quarter of 2023 alone, the U.N. and Haitian National Police reported close to 1,650 criminal incidents of violence, including homicide, rape, kidnapping, and lynching. The U.N. estimates armed gangs control or influence up to 80% of the Port-au-Prince metropolitan area and that at least 1.5 million people are directly affected by the violence, having their freedom of movement and access to basic lifesaving services hindered.
Additionally, over 16,470 incidents of gender-based violence (GBV) were recorded in 2022. With women and children in Haiti facing heightened protection risks both in and outside of gang-controlled areas, they have suffered disproportionate levels of GBV. Sexual violence has reached alarming levels, with gangs routinely using rape as a weapon of terror and subjugation.
One of the most important protection mechanisms for children—attending school—is severely compromised due to violence and families' inability to afford education. In the first four months of the school year, 72 schools were reportedly targeted. Additionally, efforts to rebuild schools affected by the 2021 earthquake have been hampered by lack of fuel, port closures, and road blockades.
Access to food has been limited by the port and road blockades, violence, gang control of key transport routes, fuel shortages, and massive inflation. Older people face severe food insecurity and are often responsible for feeding and caring for grandchildren or other older people. And climate change has brought an extended period of drought, affecting family farming. These factors have left nearly half the population food insecure.
Further, a major cholera outbreak began in October 2022. While a focus on the cholera response was essential to save lives and is still required, not nearly enough has been done to address the fundamental challenges perpetuating cholera—repairing sewers, improving sanitation, increasing access to clean drinking water, and restoring garbage collection and management. A recent survey found very poor primary health services, including a staggering 46% of pregnant individuals that lack access to health facilities during childbirth, often relying on untrained family members and neighbors for support.
In light of this multidimensional crisis, InterAction Members have provided several recommendations for the continued humanitarian and development response:
Haiti's 2023 Humanitarian Response Plan must be fully funded, with funds reaching NGO partners—especially local, national, and women-led or run organizations—as directly as possible.
Humanitarian and development action must center local and national NGOs in equal and meaningful partnerships. Existing networks like the Inter-Organization Liaison Framework (CLIO) are well placed to play this leadership role and bring other local partners into the response.
The cholera response must be supplemented with investments in primary maternal, newborn, and child healthcare, along with water and sanitation infrastructure.
Addressing systemic challenges requires strengthening the capacity of local governments and coordinating with the Haitian State. Strong Haitian institutions are key to ensuring that basic human needs can be met in the future.
Life-saving food assistance must be supplemented with equal investment in improving agricultural production and supporting livelihoods. This includes sourcing from and supporting local markets for program inputs and prioritizing a cash modality.
The Centrality of Protection must translate into meaningful investments in supporting community-based services and capacity to prevent and respond to all forms of GBV and child protection issues.
Integration of disaster risk reduction and building preparedness capacity are crucial and complementary investments to the humanitarian response.
The establishment of a shock-responsive social safety net program that benefits from the capacity and reach of local actors for last mile delivery is needed.
International action to support good governance, economic development, anti-corruption, policing, and the restoration of the judiciary must be a priority to preserve gains. Global Fragility Act implementation is now moving forward in Haiti following the recent release of the 10-year plan for assistance in the country. The U.S. and its civil society and multilateral partners should leverage GFA engagement and ensure a complementary and well-resourced approach.