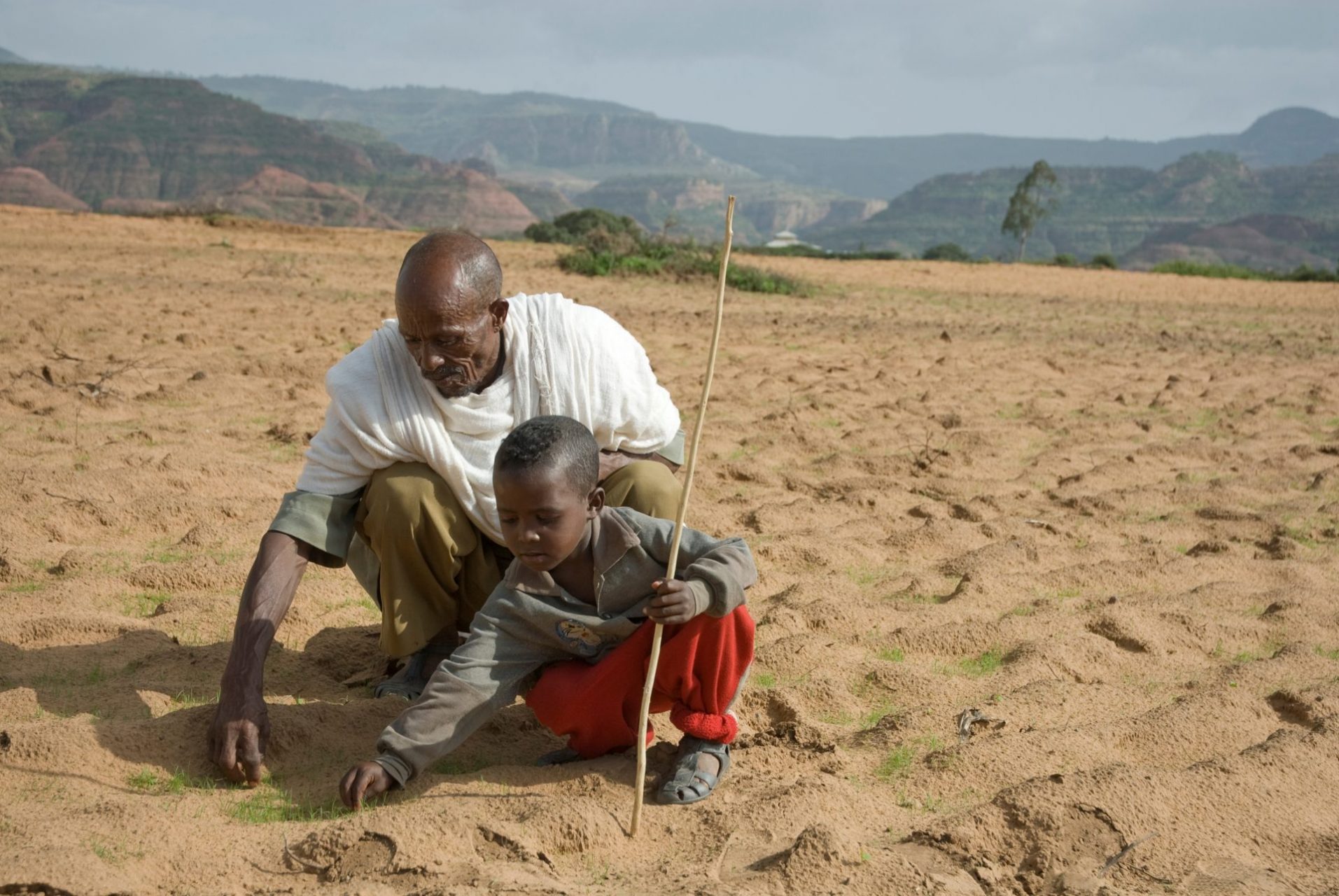 InterAction Statement on Looming Threat of Famine in Tigray
Considering the rapidly-deteriorating situation in the Tigray region of Ethiopia, InterAction released the following statement:
The United Nations (U.N.) is now warning of famine in Tigray, Ethiopia in 2021 without additional aid and access to those most in need. In Tigray, 5.2 million people—a staggering 80% of the region's population—now urgently require food aid. This represents a seven-fold increase from the 600,000 people in need of food assistance before the conflict erupted there last November. The scale of hunger is worse because many parts of the region remain difficult, if not impossible, for humanitarian agencies to access, particularly rural, remote areas. Parts of Tigray already face emergency levels of food insecurity—one step before famine conditions. By the time a famine is officially declared, starvation and death have already started. If the international community waits, it will be too late for many.
InterAction urges the U.N. Security Council and all member states to call for an immediate halt to International Humanitarian Law violations by all parties to the conflict that are exacerbating food insecurity in Tigray and to push for immediate and unhindered humanitarian access to the populations most in need. Furthermore, the findings and recommendations of the ongoing investigations into civilian harm and human rights abuses—including sexual and gender-based violence—need to be urgently shared with the public to allow for independent review. Lastly, InterAction urges the U.N. Security Council to hold an open session on the deteriorating crisis in Tigray.
Ethiopia last faced famine more than three decades ago when an estimated 1 million people starved to death. In the past decade, the U.N. has declared famine twice globally—in Somalia in 2011 and South Sudan in early 2017.
Tigray is tumbling toward famine. However, this could still be preventable. The fighting has unfolded with no regard for civilians and without adherence to international humanitarian and human rights law—driving mass displacement that has forced millions away from their homes and livelihoods. With famine looming, it is paramount to ensure that food insecurity and sexual violence are not used as weapons of war against already extremely vulnerable populations.
Food insecurity was already on the rise in Ethiopia as the country faced the effects of COVID-19 and its worst desert locust outbreak in over two decades. The conflict has pushed Tigray to a breaking point. The region has suffered from the loss of last year's harvest—the conflict began just at the start of the harvest season and forced people to leave their homes and crops. And, many farmlands and fields have been looted, destroyed, or made inaccessible due to the fear of landmines. Tigray is now at risk of a second failed agricultural season. Conflict, the threat of harm to civilians, and access constraints prevent farmers from returning home to plant this year's crops ahead of the rainy season beginning in June.
At the same time, deliberate impediments and restrictions on humanitarians, as well as harassment and attacks on aid workers, slow or prevent aid from reaching all those in need of it. While the U.N. and NGOs did secure some improvements in access into and around Tigray earlier this year, that access, along with security, has deteriorated over the last several weeks. Despite the looming threat of famine, reports of looting of aid already distributed to beneficiaries in some woredas, many Tigrayans still have not been regularly reached with food or other desperately needed aid seven months into the conflict. Women and girls are particularly vulnerable—exploited or forced to engage in transactional sex to gain access to food.
The U.N. has also warned of mass severe-acute malnutrition within months unless action is taken. Acute malnutrition is highly treatable. But the ability to respond to rising malnutrition is undermined not only by lack of access but also by the widespread damage to and looting of health facilities in Tigray during the fighting. The conflict has only left approximately 15% of health facilities and half of hospitals even partially functional. Without treatment, acute malnutrition is a life-threatening condition that leaves immune systems compromised and heightens the risk of disease. Without urgent action by the international community, this conflict will irreparably threaten a generation of Tigrayan children for decades to come.
Humanitarian actors are on the ground and able to scale up food aid, agricultural support, and other aid—especially protection and health support—to avert catastrophe in Tigray. However, this is only possible if parties to the conflict end restrictions on humanitarian access and the international community provides the funding needed to save lives. The window of opportunity to prevent conflict-driven famine is closing.
###