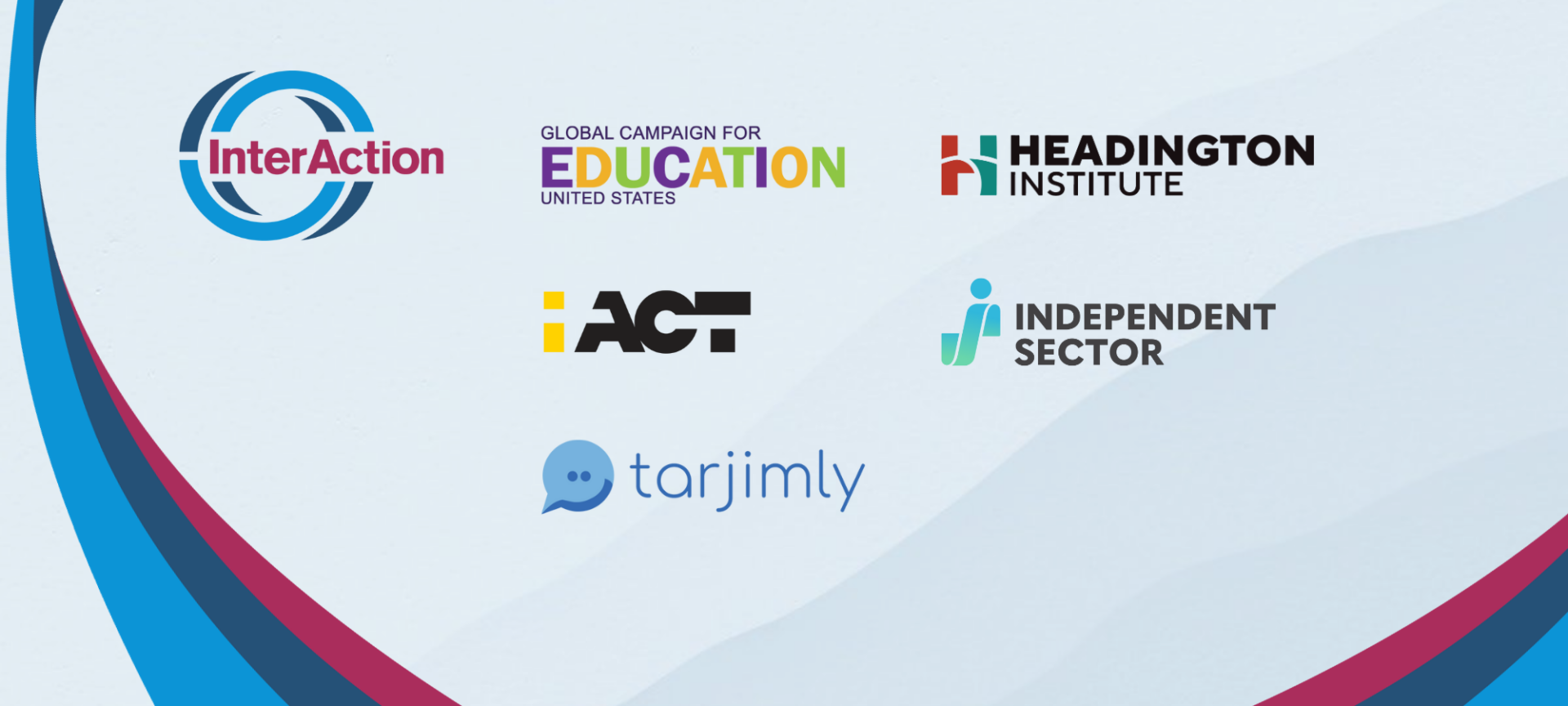 InterAction Welcomes Five New Members
InterAction is pleased to introduce five new Members to its community!
These organizations bring expertise on a variety of topics to the coalition, including education advocacy, power-shifting refugee services, and community-building for transparent institutions. They also provide innovative translation services and valuable tools and trainings for humanitarian professionals.
They join a coalition that manages over $16 billion in programs worldwide.
To learn more about InterAction's newest Members, read their mission statements below:
Global Campaign for Education-U.S.: "Our mission is to promote education as a basic human right and mobilize to create political will in the United States and internationally to ensure universal quality education, which is at the core of all human development."
Headington Institute: "Headington Institute's vision is to be the most innovative and trusted partner for organizations with staff working in high-stress environments across the globe to maintain their well-being and thrive in their work. By being a catalyst for shaping the future of sustainable work by delivering high quality, evidence-based mental health solutions to organizations and their staff operating in high stress settings worldwide."
iACT: "Our mission is to inspire a more mindful humanitarian system. iACT partners with refugee and conflict-affected people to co-create community-led early childhood education and soccer programs that nurture wellbeing, agency, and joy. We envision a world where the dignity, humanity, and agency of conflict-affected people are recognized, affirmed, and supported."
Independent Sector: "We envision a world of engaged individuals, robust institutions, and vibrant communities working together to improve lives and the natural world and strengthen democratic societies. To help create this future, we lead and catalyze the charitable community, partnering with government, business, and individuals to advance the common good."
Tarjimly: "We believe it's a human right to be heard and understood. Our mission is to eliminate language barriers through community and technology at a global scale, increasing the equity and efficiency of ALL social services to improve the lives of displaced people."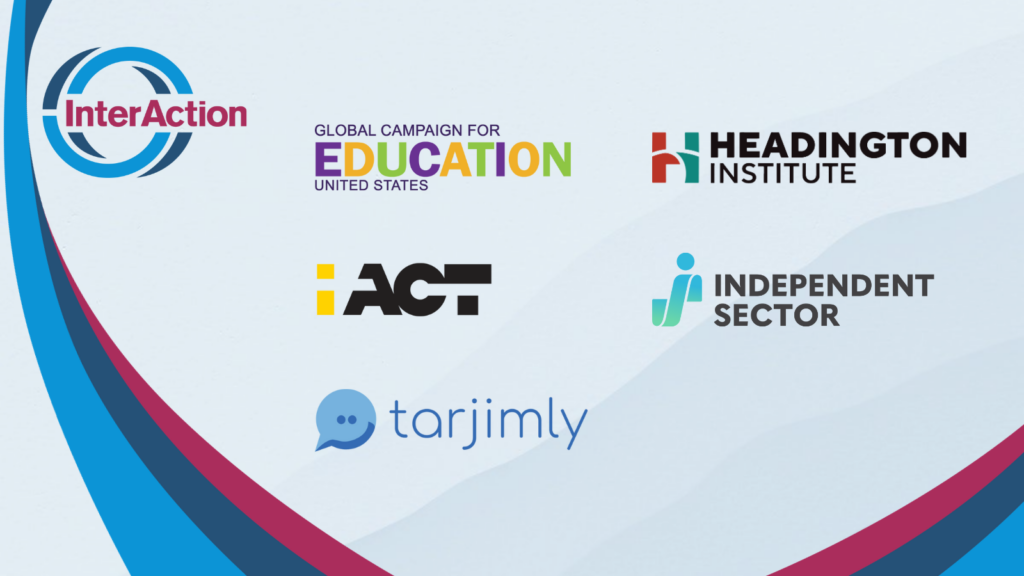 Explore the full list of InterAction's Member organizations HERE.
For more information about InterAction membership, view the "Join InterAction" webpage or reach out via email to membership@interaction.org.