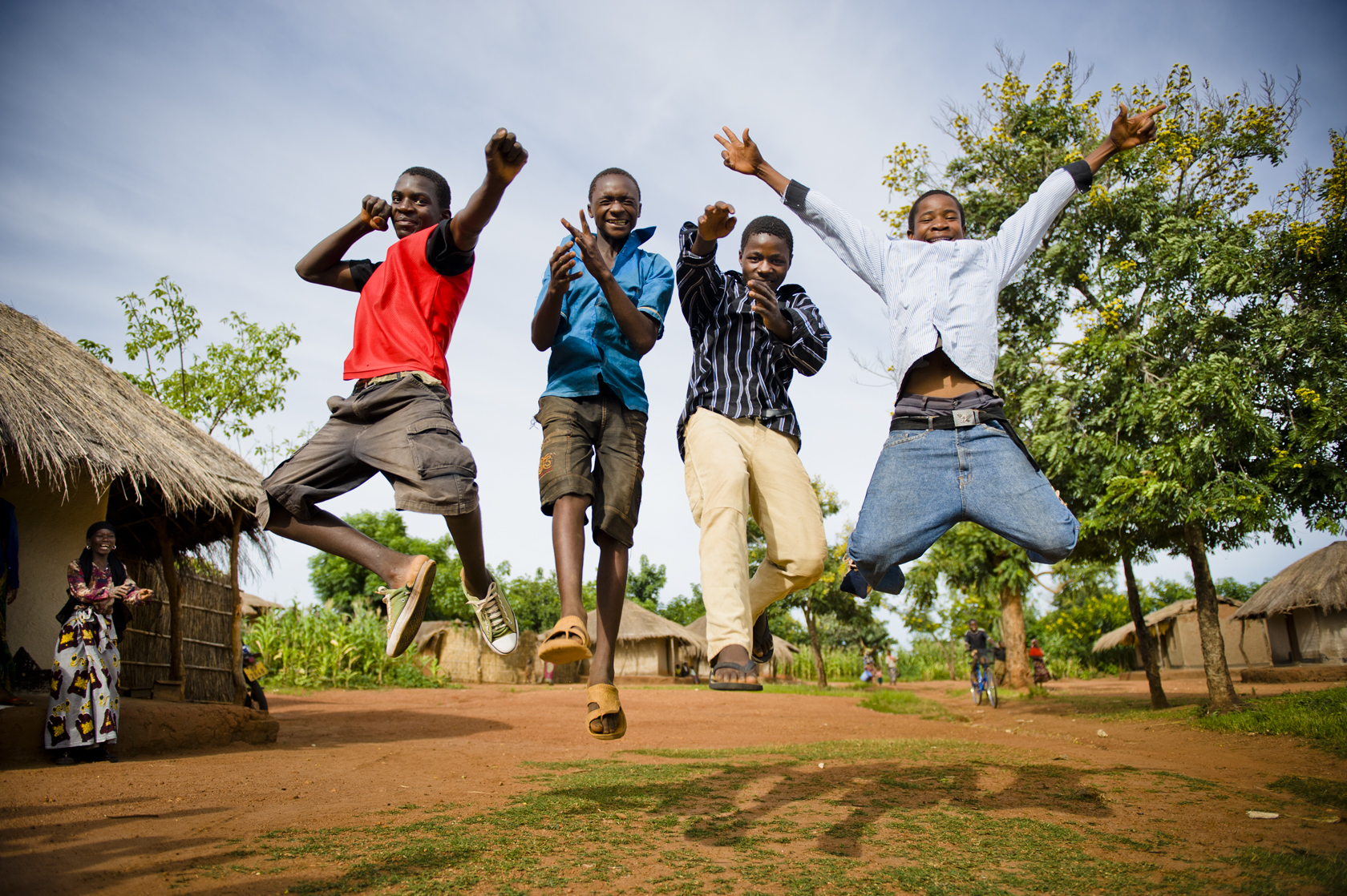 Intergenerational Solidarity: Creating a World for All Ages
Celebrating International Youth Day 2022
On January 20, U.N. Secretary-General António Guterres addressed the Conference on Youth-Inclusive Peace Processes:
"I salute young people around the world for raising their voices—in the streets and online—and standing up for climate action, gender equality, racial and social justice, and so much more. And youth must be at the center of efforts to address these challenges and build more peaceful, just, and sustainable societies. That is the spirit of my report on Our Common Agenda: to work with young people, recognizing the pivotal role of youth as designers of your own—as well as our shared—future. We need to ensure that young people have a seat at the table—forging inclusive solutions that combine peace and security, sustainable development, and human rights."
On International Youth Day, we reflect on these words and the critical role of young people. The growing power and sheer size of younger generations places them at the center of social change movements.
According to the United Nations, in 2019, there were 1.2 billion youth aged 15 to 24 in the world. Other estimates find that there are over 2 billion people under the age of 18 globally. As Secretary-General Guterres states, the world is facing immense challenges—climate change, conflicts, racial injustice, and the COVID-19 pandemic—and children and youth are leading the charge in identifying solutions for these global issues.
InterAction's Children and Youth Initiative employs an "ages and stages" approach, meaning the entire lifecycle of a person is accounted for in our policy and advocacy work. It acknowledges that children and youth, and the elderly, the two poles of everyone's life journey, are rarely consulted in meaningful ways. Their views are less likely to be integrated into global attempts to address inequality and establish thriving communities. This is often a result of ageism.
According to the Global Report on Ageism, ageism occurs when "age is used to categorize and divide people in ways that lead to harm, disadvantage, and injustice and erode solidarity across generations." Age-related barriers affect both younger and older people and impact various sectors of their lives, namely employment and political participation.
The intention of this International Youth Day is to uplift the voices of young and old persons and demonstrate that all generations must come together to achieve inclusive, sustainable development and create a world where all ages can prosper.
A society for all ages is one where older and younger generations live in harmony together. InterAction Member, HelpAge International, promotes initiatives that bring together older and younger people to work on activities that encourage cross-generational bonding and address the issues affecting them and their community.
There is enormous potential for engaging diverse age groups in mutually beneficial experiences that foster social connectedness and address critical societal needs. For more information, this guide from HelpAge, produced in collaboration with Restless Development, captures key principles and practical steps to inspire effective intergenerational action. The learning is drawn from initiatives where two or more generations have come together for mutual benefit and to promote greater communication, understanding, and respect.
In commemoration of International Youth Day, the Major Group for Children and Youth (MGCY) is partnering with the United Nations Department of Economic and Social Affairs to hold an event centered on intergenerational solidarity, intergenerational equity, future generations, and ageism.
The MGCY (which is U.N. General Assembly-mandated and self-organized) facilitates the meaningful engagement of young people in U.N. processes. This mechanism empowers young people to be active participants and decision-makers in matters affecting them most intimately.
Similar models of robust youth engagement exist within many of InterAction's Member organizations—including Plan International, Our Climate, Amref Health Africa, and others—illustrating the efficacy of cross-generational collaboration.
Now more than ever, fostering intergenerational solidarity is critical. According to Bama Athreya, USAID Deputy Assistant Administrator, "We need to hear all voices to make the best choices." The COVID-19 pandemic, climate change, rising conflicts, discrimination, and the digital divide risk development gains. To create an effective recovery strategy against these challenges, we must leverage all generations' unique strengths and knowledge—leaving no one behind in the process.