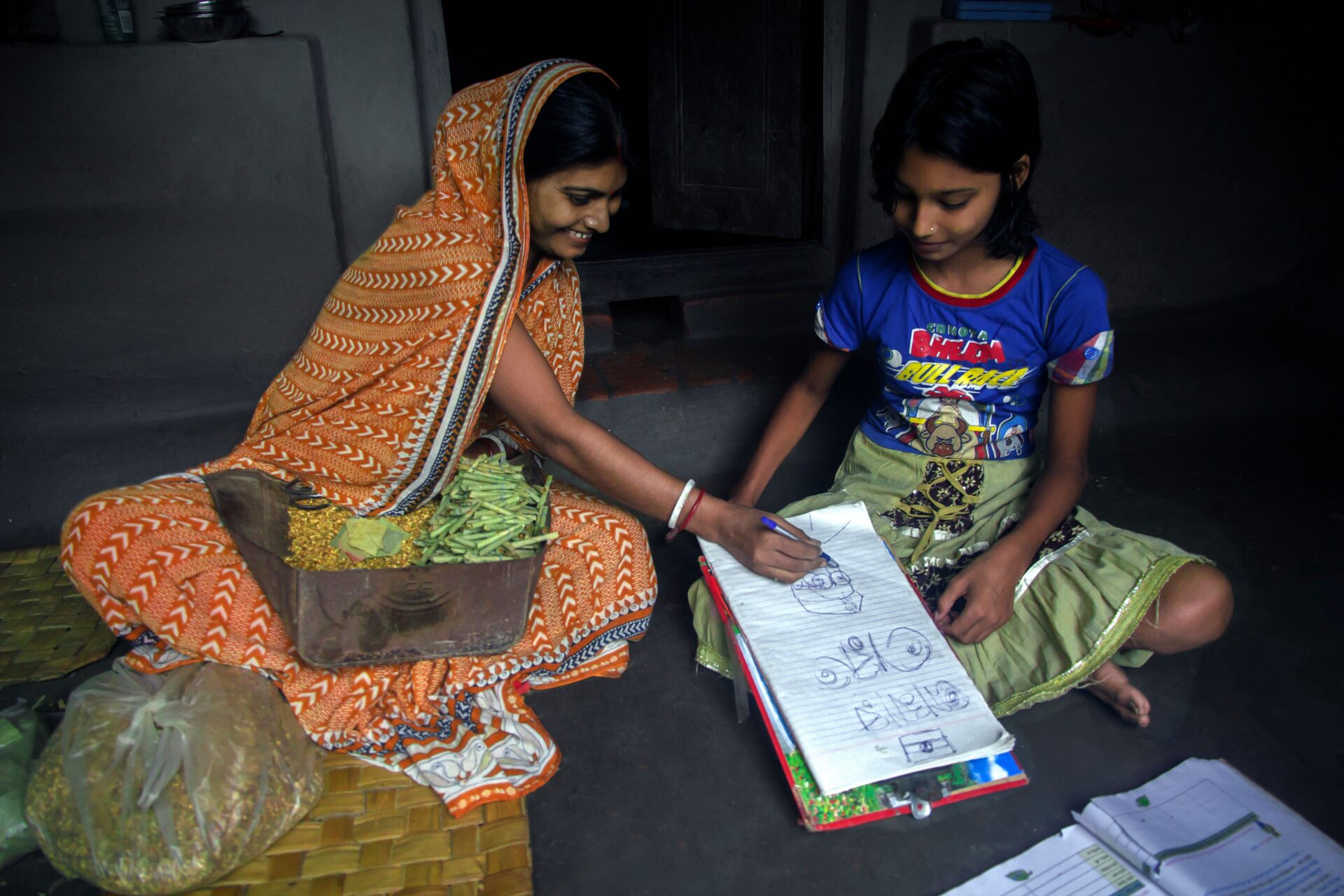 Investing in Girls and Young Women for a Brighter, Inclusive Future
Young women are speaking up and speaking out about gender equity. Young changemakers are putting their dreams into action as they strive for a more inclusive future.
Consider, for example, the wise words of Raghad, a 16-year-old girl from Lebanon:
"I never understood this discrimination between men and women, boys and girls. Do we want a society where girls have no education and are forced to get married when they are young? Equality should not be an insult. On the contrary, it is a sign that a society is functioning with strong foundations."
What is at Stake: Barriers Young Women and Girls Face
On this International Day of the Girl, InterAction lifts up and amplifies young women's voices like Raghad's, while shining a spotlight on the challenges that girls face globally. Limited access to distance learning opportunities, disruptions to essential health services, and the devasting economic impact of the COVID-19 pandemic have all exposed and exacerbated girls' vulnerabilities around the world.
Schools are not only an important learning environment for girls, but they also provide children and adolescents with a support system. School closures due to COVID-19 mean girls cannot access a safe learning environment, nutritious food, or other essential services like mental health support. Even as schools reopen, UNESCO estimates that 11 million girls may not return to the classroom.
As a result of COVID-19, 88 to 115 million people could fall into extreme poverty this year. While some children are forced to work and support their families in dire economic straits, women and girls face heightened vulnerabilities. Save the Children expects as many as 2.5 million girls will be at risk of child marriage over the next five years, and adolescent pregnancies will reach 1 million in 2020. When girls are left behind, countries and economies suffer. The World Bank estimates that countries lose an estimated $15-30 trillion in future lifetime earnings from the workforce when girls do not have access to quality education.
The Way Forward: Advocacy for Sustained Investments in Girls and Young Women
Now more than ever, young women must be equipped with the right skills, resources, and tools to succeed and dismantle societal barriers hindering their progress. That is why InterAction recently launched a Children and Youth Initiative to amplify and elevate these issues across our coalition and create a platform urging the U.S. government to adopt better policies and increased investments for young people. This effort builds on existing policy and advocacy efforts across the NGO community and takes a holistic approach to address the diverse issues impacting girls, children, and youth. Thriving economies and robust democracies all depend on healthy, educated, and empowered populations.
While bringing together Members, InterAction will focus on identifying gaps in addressing the whole child and will act as an impartial convener to develop recommendations with the support of the community. Within the organization, children and youth issues span working groups, sectors, and teams. The leadership and resources for this initiative will be fully integrated into InterAction's Public Policy Team.
We—the NGO community, young leaders, U.S. policymakers, national governments, donors, and other key stakeholders—all play a role in advancing girls' well-being. Unlocking girls' potential can transform communities, countries, and the entire globe. Young people are a country's present and future.
If we invest in harnessing their skills and talents, the next generation of young women leaders will lead and drive forward inclusive economic development efforts that can lift an entire country—and generation—out of poverty.