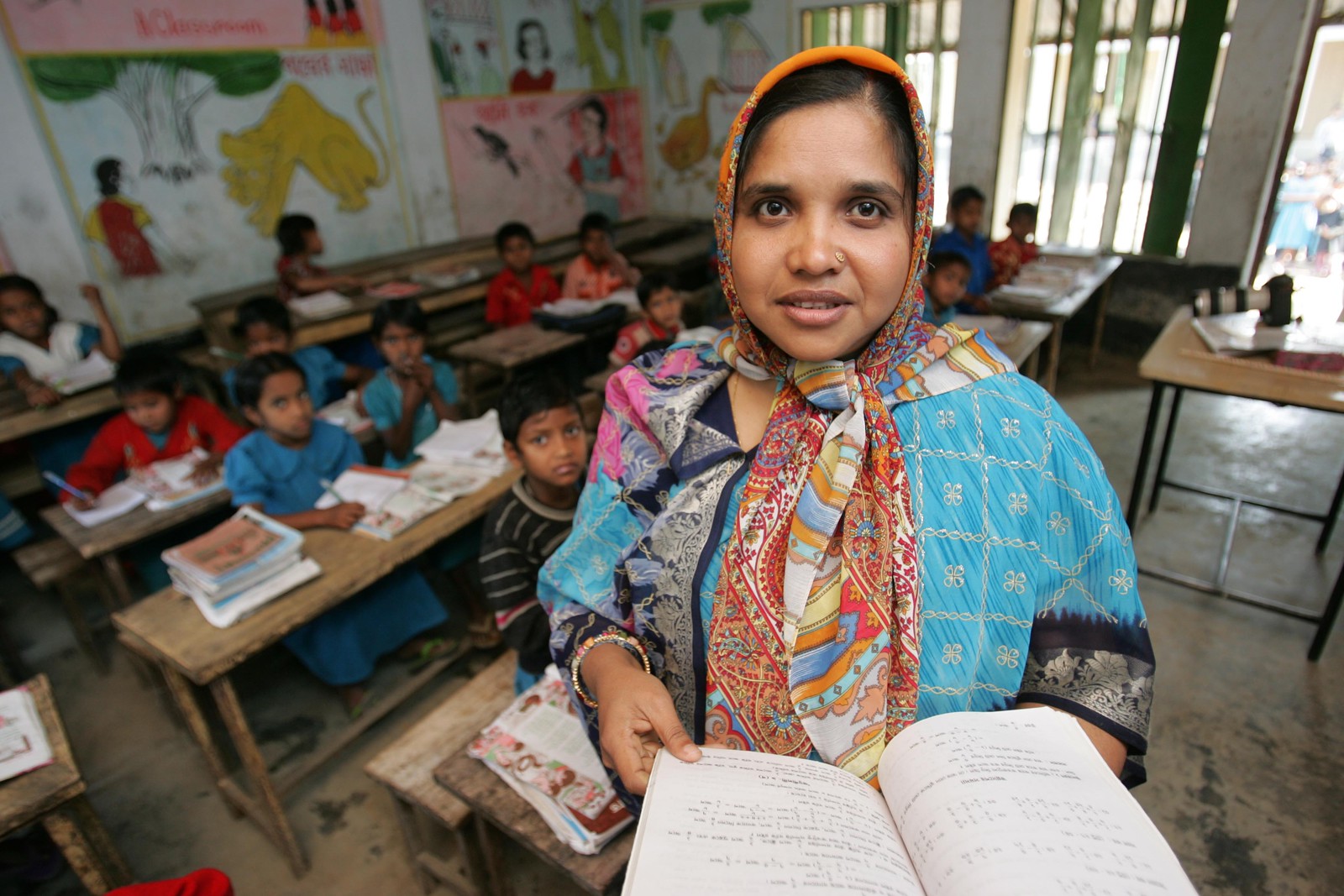 Leading in Crisis, Reimagining the Future
InterAction Celebrates World Teachers' Day
October 5 is World Teachers' Day (WTD), an internationally recognized holiday acknowledging the rights, responsibilities, and universal standards for education, recruitment, employment, teaching, and learning of teachers around the world.
In 1996, after an intergovernmental conference organized by the United Nations Educational, Scientific and Cultural Organization (UNESCO) in Paris adopted the Recommendation concerning the Status of Teachers, in collaboration with the International Labour Organization (ILO). Since then, the Recommendation has provided an essential set of guidelines to promote teachers' status and a continued commitment to quality education. The holiday also commemorates the adoption by the UNESCO General Conference in 1997 of the UNESCO Recommendation concerning the Status of Higher-Education Teaching Personnel.
This year's theme, "Teachers: Leading in crisis, reimagining the future," celebrates teachers' countless contributions worldwide and highlights the voice of teachers who—despite an unprecedented global pandemic—are committed to fostering atmospheres of normalcy and inclusion, despite the physical distance.
The COVID-19 pandemic has dramatically impacted the already over-extended global education system, leaving teachers around the world to adjust and proceed as best they can. Now, during these uncertain times, teachers and educators' collective support is more critical than ever. We all must work to protect the right to education. The contributions that educators are making today, despite growing challenges, support vulnerable groups and ensure that learning gaps are avoided. Teachers today are providing leadership, building resilience, and undeniably shaping the future of education.
How can you celebrate World Teachers' Day?
Due to the pandemic, all World Teachers' Day celebrations will be hosted remotely online. This October 5, look forward to the WTD Opening Ceremony and the UNESCO-Hamdan Prize Awards Ceremony. Throughout the week, expect a series of regional, national, and international events and the conclusion of the celebration on October 12, when the Closing Ceremony will take place.
Although this year's celebrations will be virtual, it is still possible to celebrate the teachers in your area. This socially-distanced World Teachers' Day, express your gratitude for the educators in your area using the hashtag #WorldTeachersDay to share.
Teachers are family members, friends, and neighbors. They are a part of a complex social web that makes them some of the most vulnerable to COVID-19 exposure. The best way to learn is always ideally in in-person classroom settings, but the larger and more timely issue that must be addressed currently is how best to safeguard the health of education workers during this pandemic. Our essential workers' health should not be diminished or politicized, and teachers must be included in that.