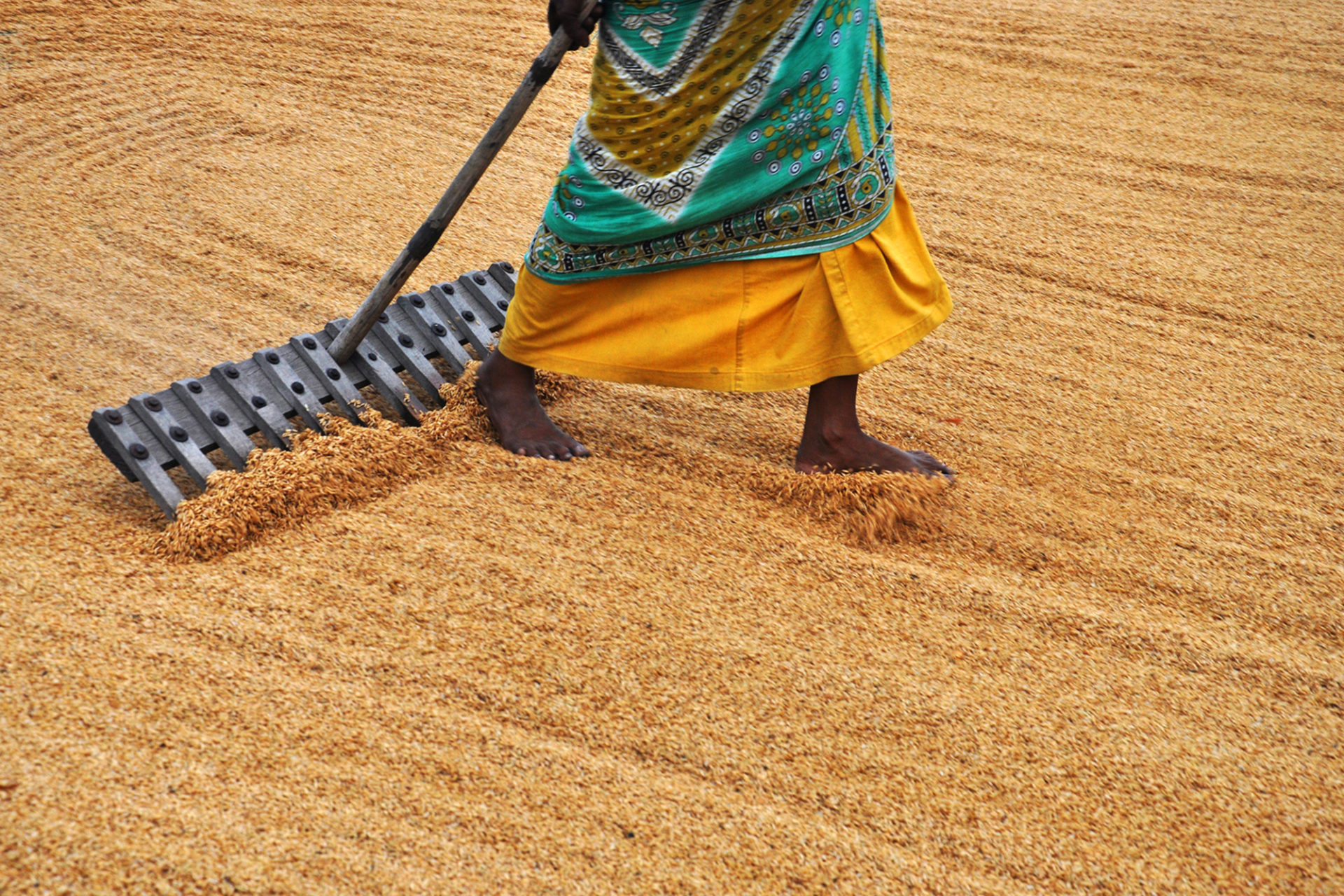 Let's Hear From The Farmers
Incorporating farmers' feedback directly into advocacy
Eric Bapfakurera has known farmers and been around farming for as long as he can remember.
However, ask him when he started farming himself, and he can give you a straight answer: six years ago. That's when he joined a farmer organization in his Rwandan village and started earning an income from his work.
Unable to find any other job, Bapfakurera officially began farming after completing his secondary education. Initially, he began farming simply to survive. Then, in 2015, he began growing beans and maize, and—by employing good agricultural practices—he started harvesting surplus for the market and earning savings.
But Bapfakurera's path to success has not been without challenges.
According to Bapfakurera, smallholder farmers throughout Rwanda face many issues that affect their ability to increase production. Many of these issues are common. Yet, many farmers do not know where or how to address them. In a country like Rwanda, where approximately 75% of the country's agricultural production comes from smallholder farmers, the impacts of those challenges are felt widely.
The Rwanda Governance Board (RGB), an independent public institution that regularly monitors service delivery across public and private sector institutions, releases the Citizen Report Card that assesses citizens' satisfaction with services so that service providers can see where improvement is needed. The 2019 report card found that 41.8% of Rwandan citizens expressed dissatisfaction with the agricultural services offered by public and private institutions, indicating that the services are not satisfactorily contributing to improved agriculture development.
This finding contributed to the creation of the "Ijwi ry'Umuhinzi" (Voice of the Farmer) project, which aims to help raise farmers' voices by strengthening engagement between farmers and duty bearers at local and national levels through evidence-based dialogue.
The Rwanda Development Organisation (RDO), with support from InterAction, designed the project to elevate smallholder farmers, especially women and youth, by promoting their active participation in local planning and budgeting processes and engaging local leaders.
But what evidence was needed for advocacy with local and national authorities in Rwanda? How would it be collected?
Building a Farming Data Collection Tool
RDO developed a digital application using SurveyCTO to collect and analyze data from farmers' organizations. The application was customized to suit the project and designed with an eye toward RDO's ability to use the application in the future.
To ensure that farmers are at the center of the problem-solving process, RDO trained representatives from farmers' organizations to use SurveyCTO. RDO decided to rely on farmer representatives, as opposed to its own staff, to collect data from farmers for several reasons. First, it places farmers and their representatives at the center of the process, giving them the ability to collect data about the issues they face. On a more practical level, farmers are more likely to provide candid responses to fellow farmers from local organizations, whom they know, rather than outsiders.
RDO established three-person coordination teams, comprised of local farmers, in each district to consult monthly with farmers' organizations throughout their districts, gathering data on the issues faced by farmers and logging that into the application. Coordination team members were selected by their fellow farmers based on educational background, knowledge of digital tools, and their ability to travel throughout their respective districts. This democratic process for selecting the coordination team members ensured credibility among farmers in Kayonza and Nyagatare.
RDO trained these individuals to identify the problems farmers face and use the SurveyCTO application for digital data collection. Once the district coordination teams were formed and their members trained on using the application, RDO facilitated regular field visits by providing district coordination teams with transportation to different cooperatives.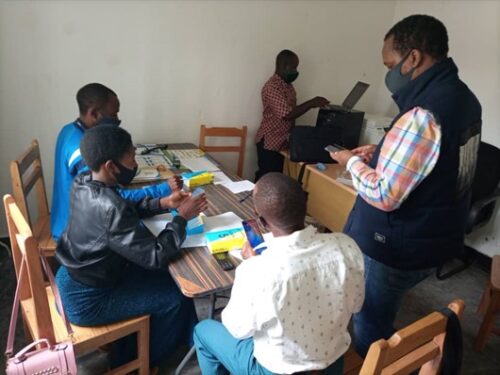 During data collection, a discussion approach is used to facilitate open dialogue during which issues and concerns can be raised. Because the data collectors are farmers, they are able to chat openly with fellow farmers.
Members of the district coordination teams were given smartphones with the customized SurveyCTO application installed, allowing them to collect data offline, as many farmers' organizations are located in remote areas. The application allows users to enter, edit, and validate data offline. Once online, users safely and securely upload the data to cloud servers, where it can be downloaded and analyzed. RDO's team uses the data to create evidence-based reports detailing the issues confronting farmers that play a key role in local and national pro-smallholder farmer advocacy.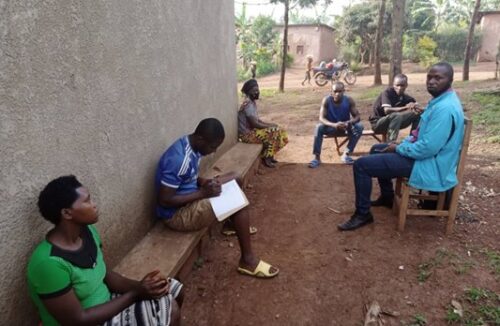 Bringing Evidence to Bear on Advocacy
After the first district reports were completed, RDO organized dialogue meetings at the district level in Kayonza and Nyagatare, bringing together farmer representatives, district officials, extension service providers, and the coordination teams to discuss the findings and forward the reports to the appropriate individuals or government institutions.
The SurveyCTO application has been critical to RDO's evidence-based advocacy in Kayonza and Nyagatare. It enables farmers organizations to approach district officials and extension service providers with concrete data—the types of issues confronting farmers, the prevalence of those issues, and where they are experienced.
This has benefited farmers on two fronts. First, the data collected gives added weight to their advocacy. Second, it allows farmers to cite their full array of concerns readily.
In their visits to farmers organizations in Kayonza and Nyagatare, the district coordination teams identified a wide variety of issues impacting farmers along multiple dimensions, ranging from service delivery and the quality of inputs to a variety of infrastructure, financial, and sociocultural challenges.
Specific issues cited by farmers organizations include seeds quality, access to storage and drying facilities, post-harvest tools, accessibility of agricultural loans and insurance, registration of cooperatives, and adaptation to the effects of climate change, among others.
THIS TABLE summarizes a variety of challenges cited by farmers organizations. The list illustrates the wide-ranging obstacles farmers in Kayonza and Nyagatare face, though it is by no means a comprehensive list of all challenges cited. These findings were drawn directly from data collected in the SurveyCTO application.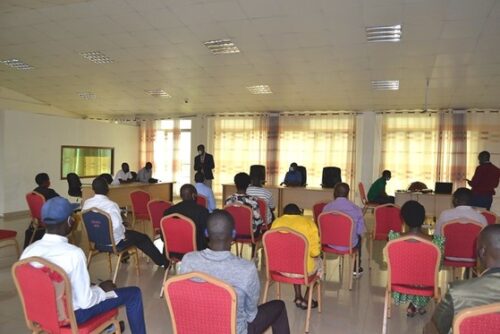 During a recent meeting, the Mayor of Kayonza District welcomed the initiative. He echoed the need for farmers to play a more active role in planning and seeking solutions to agricultural issues.
District officials in charge of agriculture who attended the dialogue with farmer representatives agreed to farmers' active participation in local planning and budgeting processes on agricultural issues and committed to continue engaging farmers on matters of concern.
Keep an eye on the InterAction blog for more on the work of the Rwanda Development Organisation and other InterAction partners in East Africa. Reach out to Ben Bestor with any questions or comments.