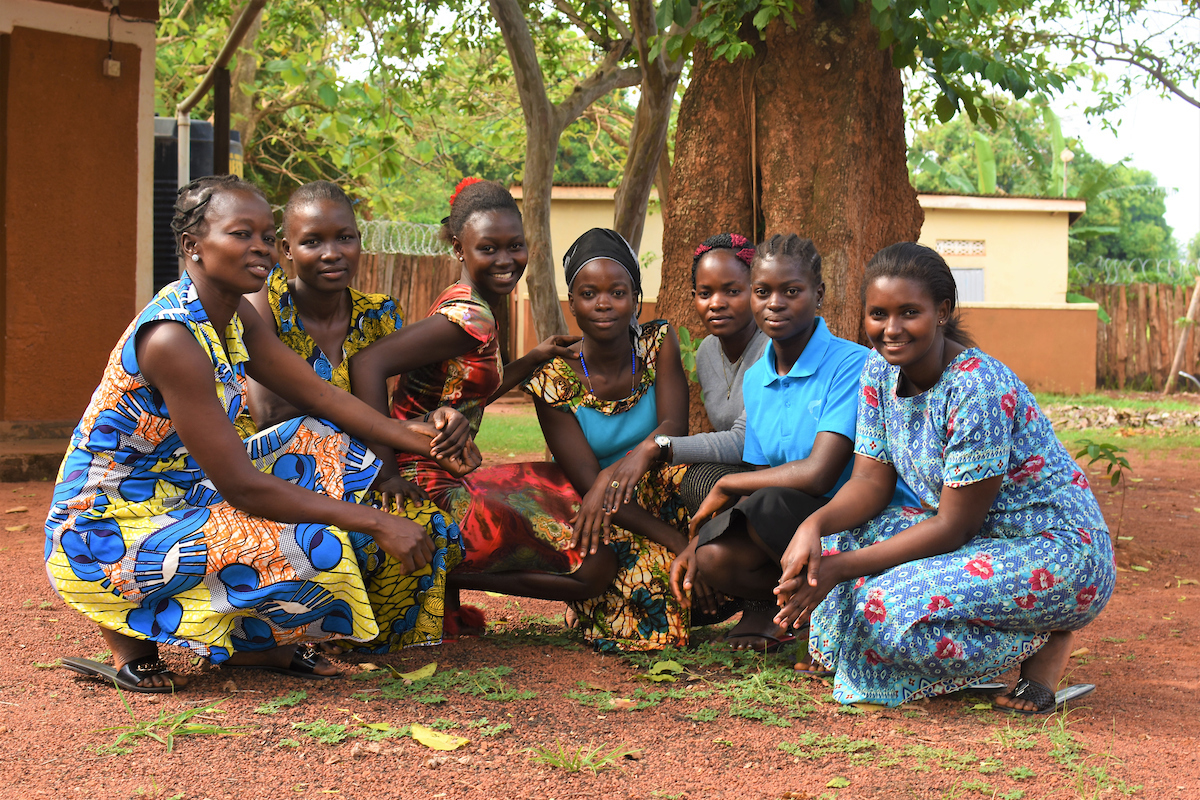 Let's Remember Refugee Girls
Capitol Hill has been busy over the past few weeks as policymakers prepare to respond to the President's FY20 Budget Request, which proposed cuts to critical humanitarian and development assistance programs. With the appropriations season in full swing, Congress must prioritize funding for education programs that reach the most vulnerable – including refugee girls.
Girls like Mireille Twayigira, who fled Rwanda with her family when she was just two years old and journeyed for six years from country to country before arriving at Dzaleka refugee camp in Malawi. There, Mireille became a student in one of Jesuit Refugee Service's education programs and dedicated herself to her studies, eventually graduating from secondary school among the top three female students in the country. She went on to defy odds, continue her education, and became a medical doctor in 2016.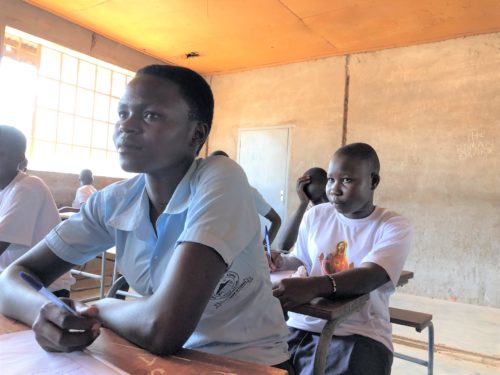 Unfortunately, Mireille is the exception. For millions of refugee girls, education is out of reach. In countries affected by conflict, girls are nearly three times more likely to be out of school than boys. The challenge becomes even greater when girls try to transition from primary to secondary school. In fact, refugee girls are only half as likely to be enrolled in secondary school as boys. Secondary education is so important to financially sustain refugee families.  Girls with a secondary education go on to earn almost twice as much as girls with no education at all.
For the past three years, the administration has proposed significant cuts – over 30 percent – in foreign aid spending, while at the same time reducing the number of refugees admitted to the United States. Fortunately, Congress has acted to reverse these cuts and recently approved $800 million in sustained funding for international basic education in the FY19 Federal Budget. As Congress prepares to respond to the President's FY20 Budget Request, we must continue to prioritize these life-changing programs and continue to invest in U.S. foreign assistance efforts that tackle barriers to girls' education so they can thrive no matter where they are.
We must invest in efforts like Education Cannot Wait, a new fund for education in emergencies that is serving children in 19 crisis-affected countries – half of whom are girls. We encourage the State Department and USAID to commit additional funding to this important initiative, which invests in strategies that are gender-responsive and increase access to education, promote safe and protective learning environments, and improve skills for teachers.
Currently, there are 3.7 million school-age refugee girls. Having survived harrowing journeys with their families to escape violence, conflict, and persecution, these girls face a number of challenges – particularly in their quest to go to school.
Many refugee boys and girls experience a gap in education due to their displacement, find themselves adjusting to a host country with a different language, educational system or curriculum, and struggle to manage the stresses that come with having to rebuild their lives. For refugee girls, these barriers are even higher.
Religious or traditional values often discourage girls' education, emphasize a girl's role in the home, and may lead to early marriage. Many schools also lack gender-appropriate accommodations including gender-segregated latrines or sanitary supplies. A nurturing, supportive learning environment that provides counseling services for students and monitors the progress of girls before they have the opportunity to drop out, is also in short supply.
We must all do our part to support girls as they try to achieve an education, particularly as they progress through primary school and transition to secondary education. A recent report released by Jesuit Refugee Service highlights critical interventions including providing scholarships that target girls, building facilities to ensure adequate menstrual health management, and developing tailored programs to support the empowerment of girls and address gender barriers.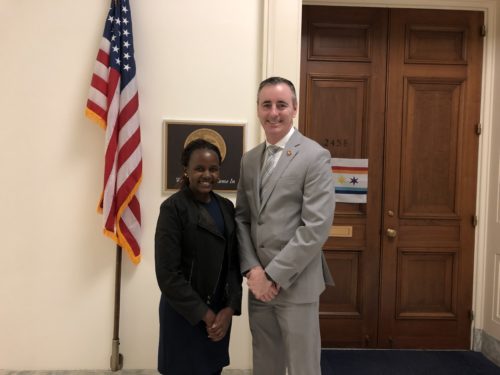 Just a few weeks ago, Mireille walked the halls of Congress to share her life story with policymakers and to make the case for investments in refugee education programs. Mireille's experience demonstrates the positive impact that investments in girls' education can have on individuals, families and larger communities. She is a living example of what can happen when these programs are prioritized. Like she told policymakers, "I used to look at myself as a girl with a tragic past. But I realized I was more than that, I was a girl with a story to tell."
We must keep girls' education at the forefront of our foreign assistance efforts. There are many more girls like Mireille waiting and hoping for their opportunity to thrive.
Giulia McPherson is the Director of Advocacy & Operations at Jesuit Refugee Service/USA. She has more than 15 years' experience working with international development and humanitarian assistance organizations and can be reached at giulia.mcpherson@jrsusa.org or @GiuliaMcPherson.