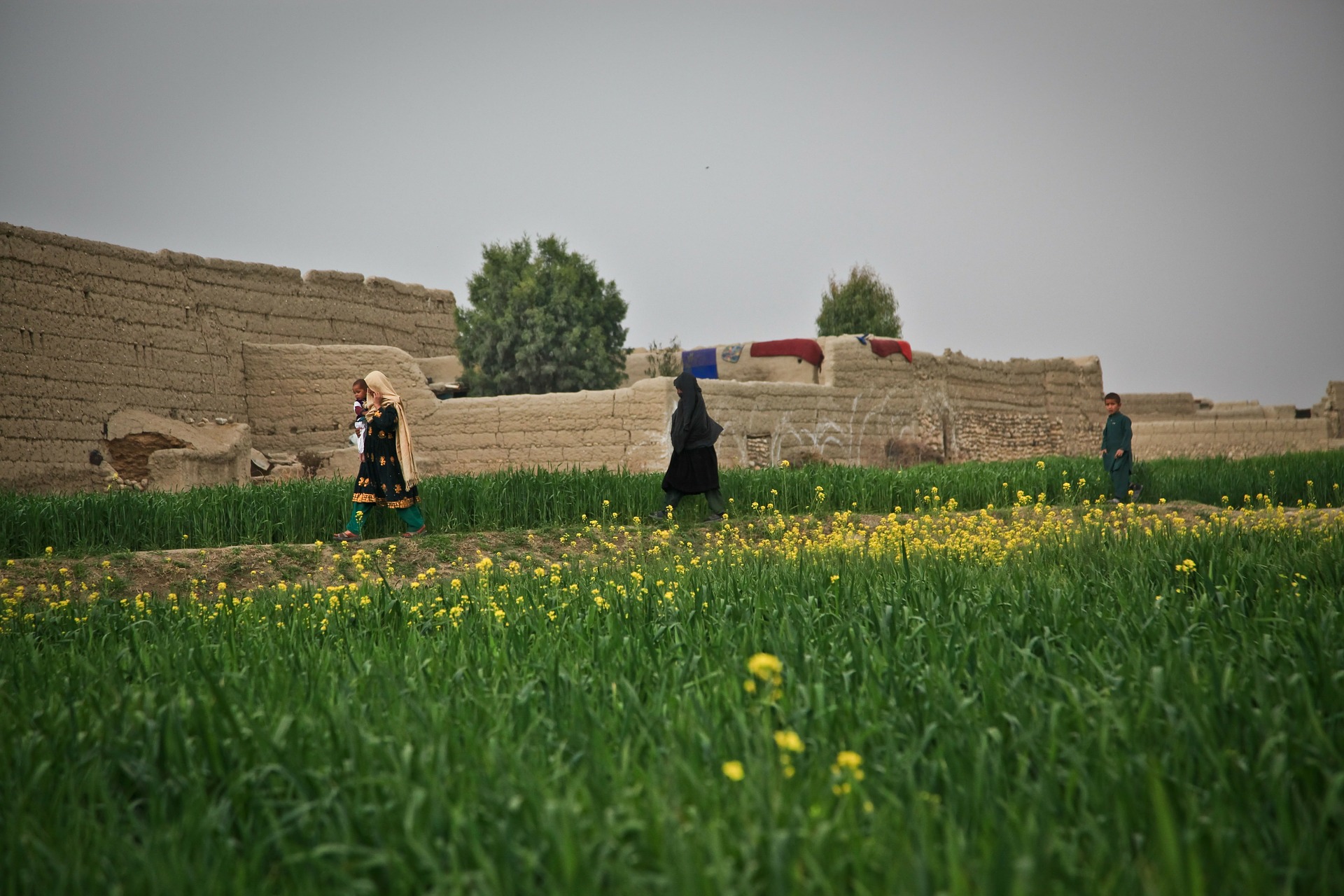 Letter to Senate Leadership on Evacuation of At-Risk Afghans
In response to recent Congressional action taken on the crisis in Afghanistan—as well as our ongoing obligation to help our colleagues there—InterAction sent the following letter to Senate Leadership:
Dear Leader Schumer and Leader McConnell:
As leaders within the United States humanitarian and international development community, we write to express our gratitude for the attention you and your colleagues continue to place on Afghanistan, including on the urgent and ongoing need to safely evacuate the at-risk Afghans who worked alongside the United States and its allies over the last two decades. As you are likely aware, tens of thousands of Afghans—many of whom constitute our community's current and former staff—were left behind in the U.S. evacuation. These brave Afghans worked on U.S. taxpayer-funded projects from the Department of State, the U.S. Agency for International Development (USAID), and other federal agencies to build a more prosperous, democratic, and equitable Afghanistan—and that is why they are particularly at-risk. Our community has diligently worked to refer our Afghan colleagues to U.S. Government agencies for priority resettlement under the Priority-2 category of the U.S. Refugee Admissions Program (USRAP). However, almost none of our colleagues have been able to leave Afghanistan. This has placed them in a catch-22 situation since the Priority-2 program requires individuals to flee the country to start processing.
As the Senate considers the Continuing Resolution (C.R.) and the National Defense Authorization Act (NDAA), we seek to highlight the aspects of the House legislation that our community feels are critical to our cause. We look to your support and partnership in adopting comparable language, as it is critical to send a strong signal to the Biden Administration that the safe evacuation of at-risk Afghans remains a priority.
Firstly, we support the Administration's list of anomalies submitted by the Office of Management and Budget for the short-term C.R., including the $2.2 billion in State and USAID accounts, to support ongoing evacuations, provide critical resettlement resources to recent and future arrivals, while responding to the growing humanitarian crisis inside of Afghanistan. We appreciate the Senate's support of the funding and provisions related to Afghan evacuations, as well as the ability to stay and deliver life-saving services amidst the growing humanitarian crisis.
Secondly, we also strongly support the inclusion of Sec. 2403 in H.R. 5303 and S. 2789, which stipulates that the Biden Administration report on the processing status of P-2-referred Afghans under USRAP. This addition is very welcome, as we continue to feel that the Biden Administration has not adequately prioritized those vulnerable Afghans referred under USRAP. Indeed, P-2 referred Afghans represent some of the most at-risk Afghans, including democracy workers, journalists, human rights defenders, women's rights advocates, judges, civilian police, peacebuilders, and humanitarian workers who supported U.S.-funded activities.
Thirdly, with regard to provisions in the House NDAA, our community has welcomed those that call attention to the P-2-referred Afghans behind Taliban lines. These individuals are currently unable to leave Afghanistan, and we therefore urgently seek travel documents allowing them to leave the country, as well as virtual or in-country processing of their applications. Specific language in the House NDAA that addresses these and other urgent concerns includes the following, which we would like to see reflected in the Senate version:
To provide Special Immigrant Visa (SIV) eligibility for organizations that receive grants and cooperative agreements. This is very important because SIVs are able to be processed in-country and are a higher overall priority for processing with the Biden Administration.
To require the Administration to take seven specific steps to prioritize the P-2 program, including providing assistance in evacuation, diplomatic support, and a surge in resources to speed up processing.
To prioritize P-2-referred Afghans, particularly women who are most at risk, and ensure processing within 6 months.
The Taliban continues to go door-to-door in search of those that worked alongside the United States and its allies over the last twenty years. Our colleagues face great risks, and we must bring them to safety. We cannot do this without the support of Congress, and we appreciate your continued attention to this matter during these difficult times.
Respectfully yours,
Sam Worthington
Chief Executive Officer
InterAction
Liz Hume
Acting CEO and President
Alliance for Peacebuilding
Robert Bank
President and CEO
American Jewish World Service
Emily E. Arnold-Fernández
President and CEO
Asylum Access
Ezio Castelli
President
AVSI-USA
Chris Palusky
President and CEO
Bethany Christian Services
Powen Yen
Chief Executive Officer
Buddhist Tzu Chi Charity Foundation
Amy Coughenour Betancourt
Chief Executive Officer
Cadasta Foundation
Michelle Nunn
President and CEO
CARE USA
Andrew Wilson
Executive Director
Center for International Private Enterprise
Anne Lynam Goddard
President and CEO
ChildFund International
Rick Santos
President and CEO
Church World Service
Lisa M. Hilmi
Executive Director
CORE Group
Osman Dulgeroglu
Chief Executive Officer
Embrace Relief Foundation
Robert W. Radtke
President and CEO
Episcopal Relief & Development
Byron W. Radcliffe
CEO and President
Equal Access International
Brendan Cahill
Executive Director
Fordham University – Institute of International Humanitarian Affairs
David A. Weiss
CEO
Global Communities
Mary Ellsberg
Founding Director
Global Women's Institute, George Washington University
Dr. Rebecca S. Hage Thomley
CEO
Headwaters Relief Organization
Cindy Cox-Roman
CEO
HelpAge USA
Javaid Siddiqi
President and CEO
Helping Hand For Relief And Development
Mark Hetfield
President and CEO
HIAS
Jeff Meer
U.S. Executive Director
Humanity & Inclusion
Christine Sow
Chief Executive Officer and President
Humentum
Judith A. Hermanson, PhD
President and CEO
IHC Global
Akrama Hashmi
Executive Director
IMANA
Doug Rutzen
President and CEO
International Center for Not-for-Profit Law
John M. Barrows
President and CEO
International Eye Foundation
Anthony N. Banbury
President and CEO
International Foundation for Electoral Systems
Dr. Daniel Twining
President
International Republican Institute
Jeanne Bourgault
President and CEO
Internews
Sharif Aly
CEO
Islamic Relief USA
Joan Rosenhauer
Executive Director
Jesuit Refugee Service USA
Charles J. Hooker, III
President and CEO
Keystone Human Services
Jamie Franklin
Executive Director
MAG America, Inc.
Marian W. Wentworth
President and CEO
Management Sciences for Health
Tjada D'Oyen McKenna
Chief Executive Officer
Mercy Corps
Mohammed Hassan
CEO
Mercy Without Limits, Inc.
Derek Mitchell
President
National Democratic Institute
Nadia Alawa
Chief Executive Officer
NuDay
Richard M. Walden
President and CEO
Operation USA
Abby Maxman
President and CEO
Oxfam America
Nikolaj Gilbert
President and CEO
PATH
James E. Morgan
Chief Executive Officer
Physicians for Peace
Rabih Torbay
President and CEO
Project HOPE
Eric P. Schwartz
President
Refugees International
Ann Koontz
Interim Chief Executive Officer
Relief International
Janti Soeripto
President and CEO
Save the Children
Bill Abrams
President
Trickle Up
Mary Katherine Morn
President/Lead Executive Officer
Unitarian Universalist Service Committee
Dianne Calvi
President and CEO
Village Enterprise
Lynn Malooly
Executive Director
Water for South Sudan, Inc.
Kelly Parsons
Chief Executive Officer
WaterAid America
Elizabeth McGovern, MD
Executive Director
WEEMA International
Kevin Schumacher
Deputy Executive Director
Women for Afghan Women
Laurie Adams
CEO
Women for Women International
John Lyon
President
World Hope International
Edgar Sandoval Sr.
President and CEO
World Vision US
Sarah Costa
Executive Director
Women's Refugee Commission