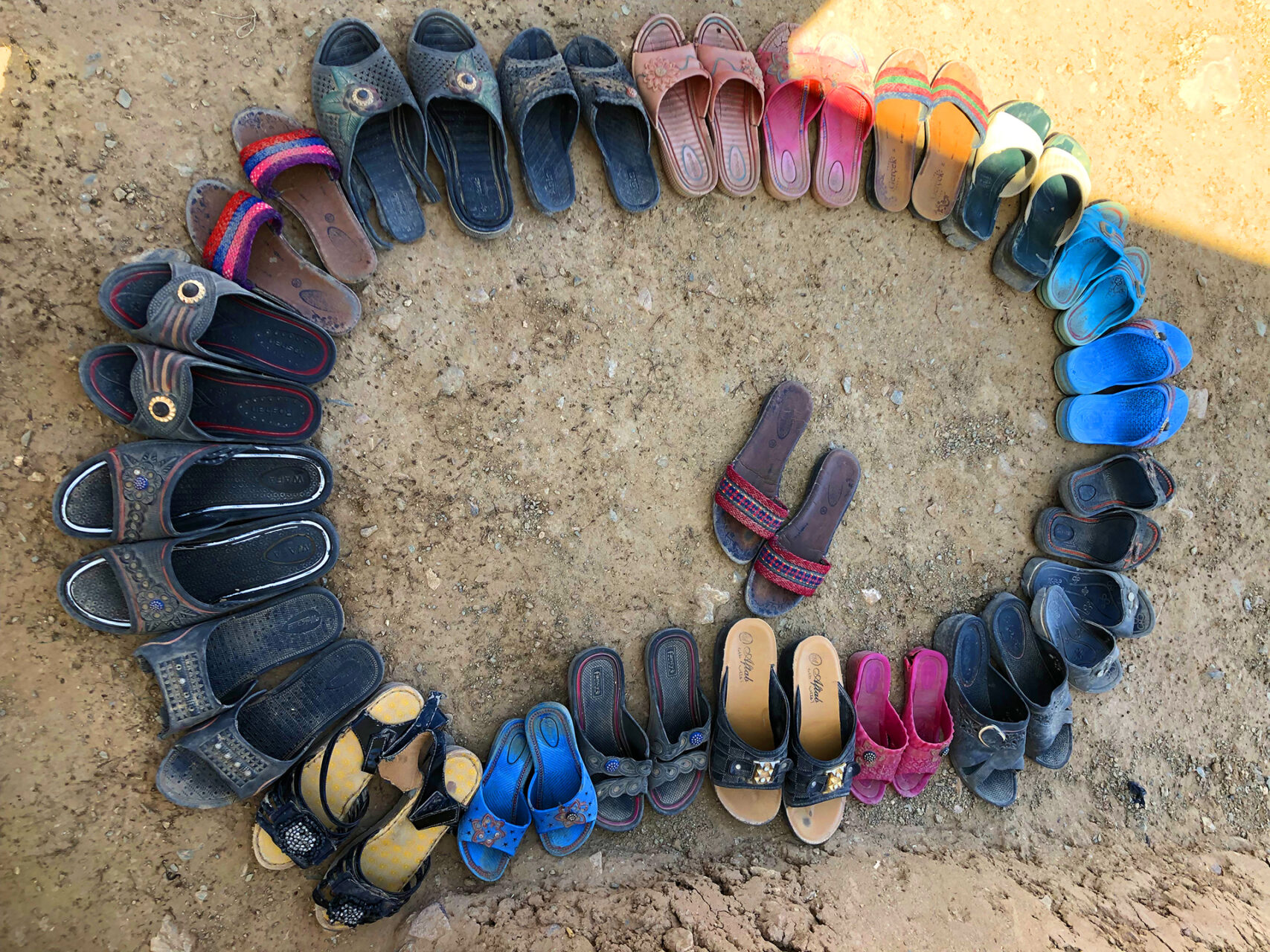 Letter Urging Secretary Blinken to Rapidly Expand Pathways for Afghan NGO Staff Evacuations
InterAction, alongside a coalition of more than 65 other organizational signatories, shared the following letter with Secretary Blinken this morning, calling for the Biden Administration to rapidly expand and further operationalize the Priority-2 pathway for Afghan non-governmental organization (NGO) staff evacuations.
Due to security and safety concerns, we are not publicizing the list of organizational signatories. Given the projected U.S. withdrawal of troops from the Hamid Karzai International Airport (HKIA) on August 31, we urgently ask the Biden Administration to heed our recommendations and do everything it can to safely evacuate our Afghan colleagues.
We may not have a second chance to get our partners in imminent danger out of the country; the time to act is now.
---
Dear Secretary Blinken:
We write to you as a coalition of non-governmental organizations (NGOs) concerned about and/or operational in Afghanistan. Many of our organizations are also making referrals to the recently established Priority 2 (P-2) category within the U.S. Refugee Admissions Program, and we represent tens of thousands of Afghan nationals who have worked with U.S.-based NGOs, NGOs with U.S. offices, or under U.S.-funded contracts who remain in acute danger, and hundreds of thousands of Americans concerned for the safety of these Afghans.
We applaud the recent expansion of eligibility under P-2, but we remain very concerned about the scope and operationalization of this protection pathway. We believe these circumstances demand a pivot and greater commitment to meet the needs of these endangered individuals, address current limitations, and create necessary efficiencies. Importantly, we also urge this P-2 program to be one component of a broad, robust humanitarian strategy to provide protection for those fleeing for their lives at this moment.
Safeguard access to the P-2 program for applicants.
Use all measures necessary, including working with the United Nations, to ensure the airport, and travel to the airport, is safe and accessible to civilians and support the rapid expansion of civilian access to air travel out of the country.
Support travel for Afghans who qualify for the P-2 who do not have the means to travel to a third country. Include these individuals in evacuation flights, including via dedicated charter flights. NGOs should be authorized to charge charter flights as allowable costs under existing U.S. Government-funded contracts, grants, or cooperative agreements and should reimburse NGOs whose projects in Afghanistan have closed.
Create emergency transit centers, protection transfer agreements (PTAs), and/or emergency transit country agreements to facilitate regional processing for P-2s in third countries. The United States must expedite its negotiations with partner nations to take in these refugees while they await adjudication and must commit dedicated personnel to help expedite processing, including deploying personnel to identified third-party countries to process and expedite the P-2 process, and resources directly to Afghans, such as drawing funds from ERMA for temporary housing and other needs.
Explore all options for in-country processing for the P-2, including virtual processing.
Expand eligibility for the P-2 to reflect the realities on the ground.
In addition to spouses and children, expand eligible family relationships to include parents, siblings, and their immediate families. This is particularly needed for female-headed households or where women are sole wage-earners.
Permit access for surviving eligible family members of a Principal Applicant (who worked for a U.S.-based NGO or media outlet, or on a USG-funded project).
Allow those who worked on sub-grants and sub-contracts of USG-funded efforts eligible for the program.
Streamline the P-2 application processes.
Reduce required physical documentation needed to exit Afghanistan. Refugees fleeing to third countries may be unable to bring identifying, physical documentation with them to the airport. Applicants should not be turned away from life-saving evacuations and approvals due to administrative barriers like physical documentation when there are other methods, like verifying phone numbers, that are flexible and sufficient. This flexibility should be extended to passports since these are currently unobtainable and may be unsafe to obtain moving forward.
Streamline referral processes. Guidance received on August 17 from USAID and DOS officials made clear that each agency and bureau will have its own referral process. We highly recommend a streamlined approach with a common referral form and one central clearinghouse for incoming referrals. The onus must not be on referring organizations to navigate the complexities of different processes. A centralized, streamlined process would also help organize and secure the large amount of congressional casework requests.
Clarify how NGOs managing P-2 applications for staff who have worked across our organizations can seek to avoid duplication and inefficiencies. There are likely NGO staff that have worked across multiple NGOs with a presence in Afghanistan.
Remove the requirement for Afghans who work/worked at any time for a USG-funded project to provide a signed employment letter from a senior American official who has personal knowledge of the individual's employment. Given that many organizations employ a majority of Afghan nationals in-country, this requirement will not be feasible for many applicants. In some cases, the only U.S. citizen staff are members of leadership with limited interaction with front-line staff. These individuals cannot be expected to have personal knowledge of hundreds of staff members going back years.
Support NGO capacity to meet the high demand for referrals.
Provide funding for NGOs to expand staffing and internal processing capacity to support the thousands of current and former staff members now seeking protection. U.S.-based NGOs in Afghanistan are tasked with verifying the employment of and preparing the referral paperwork for staff seeking protection, which requires reviewing and verifying the employment records of, in the case of many organizations, multiple thousands of staff.
Keep lines of communication open.
Create an information platform for P-2 (and SIV) applicants to provide up-to-date guidance and real-time answers to FAQs.
Establish a regular NGO consultation group to identify and resolve implementation challenges.
Scale up PRM staff capacity and establish a dedicated group of staff for P-2/SIV implementation questions and processing to avoid backlogs.
Clarify and publish in which locations processing is possible.
Thank you for your commitment to remain in close communication with our organizations over the coming weeks and months as this and other protection mechanisms are established. We look forward to your response as soon as possible.