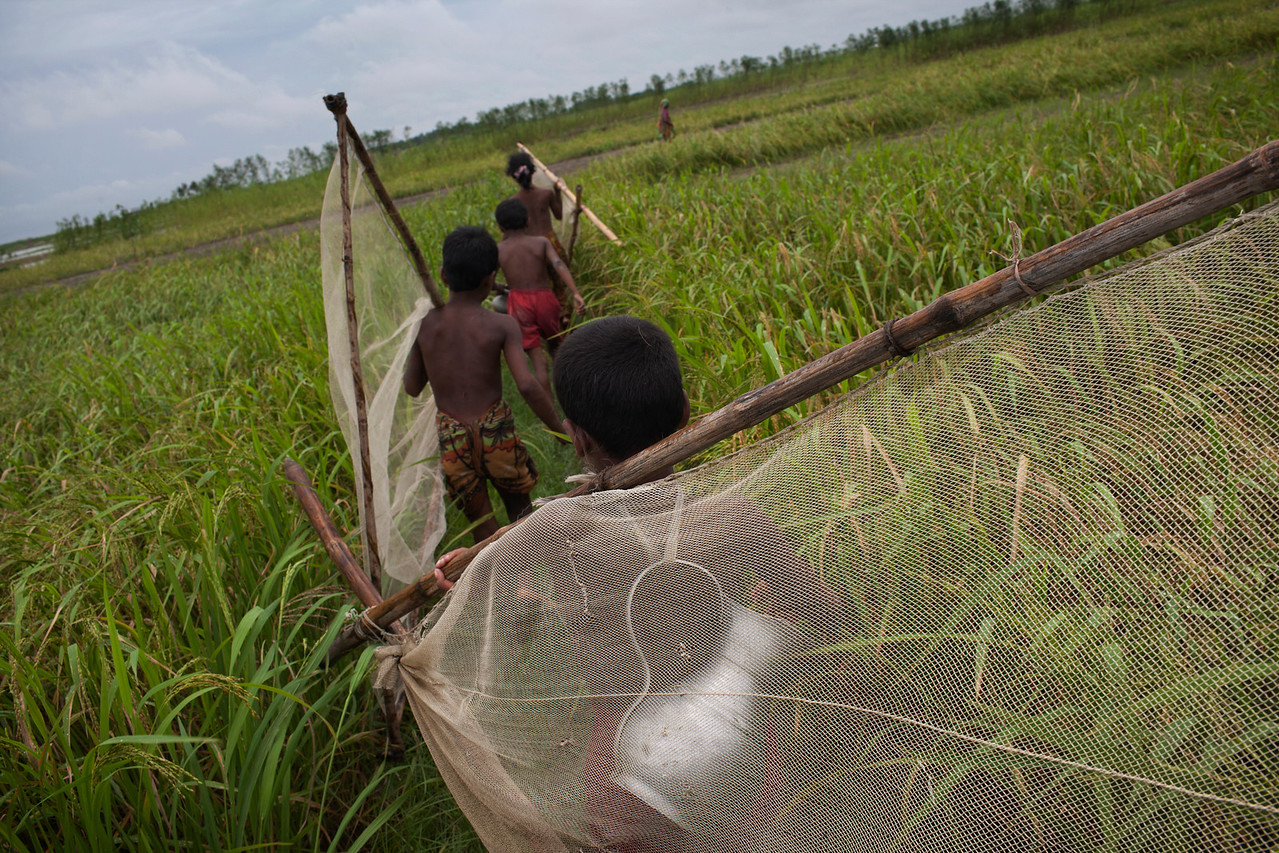 Loss and Damage: InterAction Joins NGOs Calling For World Leaders to Act at COP27
An estimated $525 billion has been erased from the economies of some of the most vulnerable countries due to climate change over the past two decades.
Studies project the economic cost of loss and damage will be between $290 billion and $580 billion per year by 2030, and increase to between $1 trillion to $1.8 trillion by 2050.
In essence, loss and damage refer to impacts that cannot be lessened through mitigation or adaptation. "Loss" describes the huge economic impact that climate is having, including loss of agricultural revenues due to flooding of fields or loss of tourism revenue from severe storms. "Damage" specifically refers to the destruction of infrastructure from human-induced climate events, such as roads, hospitals, and houses.
Frontline communities and vulnerable countries have been vocal on the need for negotiations at the 27th session of the Conference of the Parties (COP27) to build a roadmap on how parties to the United Nations Framework Convention on Climate Change (UNFCCC) will address the climate-related loss and damage they are facing. The summit in Sharm El-Sheikh comes shortly after a new report from U.N. Climate Change warned that the global community is still off track to meet climate goals and that the climate emergency is spiraling out of control.
Due to these warning signs, InterAction and a host of international non-governmental organizations working across the humanitarian and development sectors echo the calls of frontline communities. We urge world leaders in Sharm El Sheikh to:
Advance the process to establish a Loss and Damage Finance Facility and commit to participate once established.
Determine that funding for this facility will be separate from and additional to other existing funding streams for development and humanitarian action.
Provide funding to operationalize the Santiago Network.
Make loss and damage a standing agenda item at future COPs.
It is imperative that world leaders take these steps to follow through on their commitment to continue the dialogue and agree on a roadmap and timeline to fund loss and damage. At COP26, leaders committed to continuing a dialogue on this issue. Now is the time to further the Glasgow Dialogue, agree on clear outcomes, and act.
Dedicated funding is needed because the impacts of climate change can be multifaceted and require resources that are nimble and accessible to frontline communities and vulnerable countries. However, it is essential that donors do not conflate funding to address loss and damage with other existing humanitarian and development budgets. It is critical that loss and damage receives its own funding stream.
In the spirit of cooperation in which the COP process was designed, commitments must be built upon each year. While the inclusion of loss and damage financing in the official COP27 agenda is considered a win, it must be made a standing agenda item moving forward in order to build and reflect the political will necessary to ensure loss and damage is addressed wherever climate impacts occur.