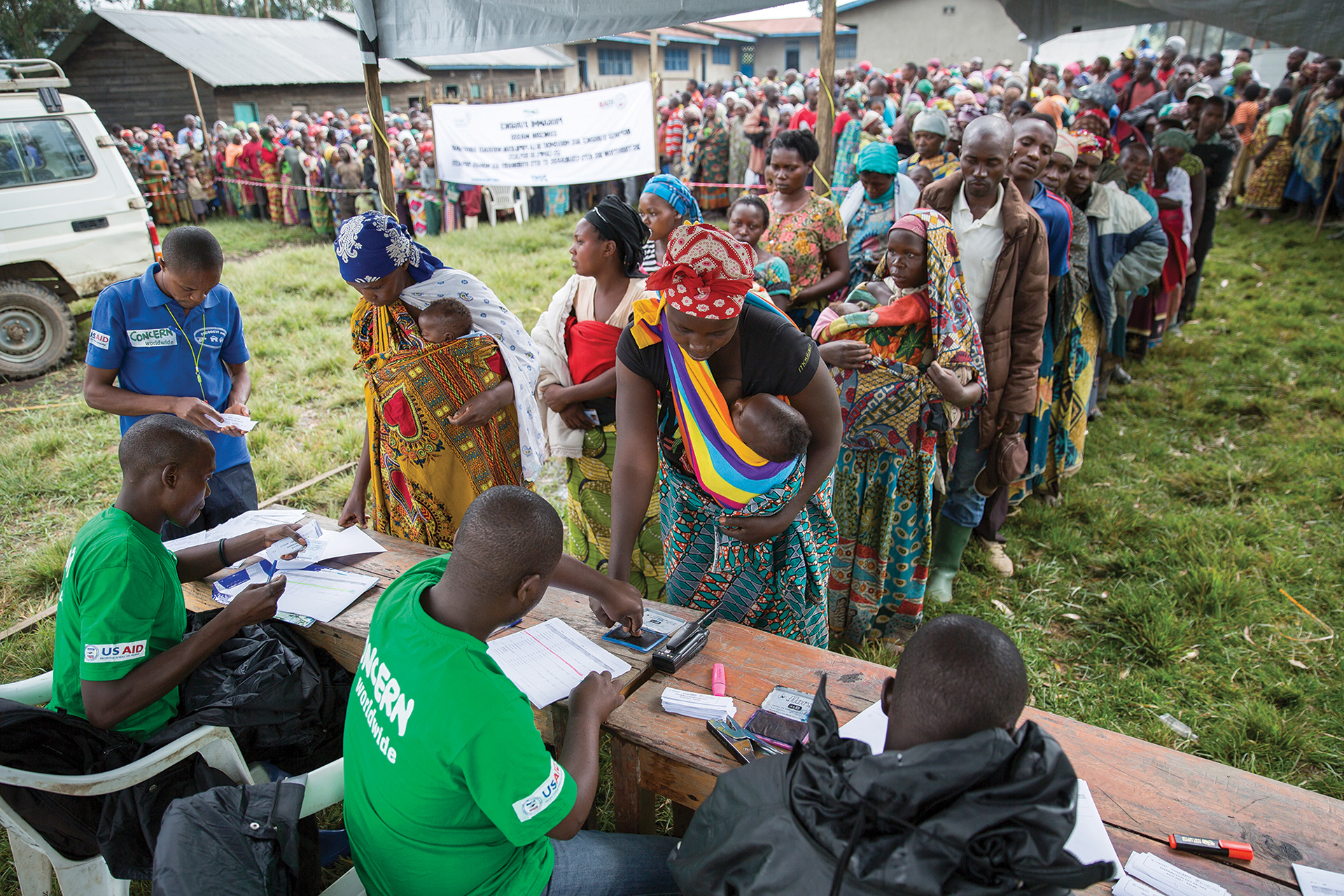 Managing Risk in International and Local NGO Partnerships
An in-depth study of the realities and recommendations for improving risk management in humanitarian crises
In humanitarian emergencies where access is limited and risk is high, people's ability to obtain vital assistance often depends on partnerships between national and international aid organizations. In recent years, driven by the Syrian conflict, significantly larger portions of international humanitarian aid have been implemented through and alongside national and local entities.  Building off InterAction's 2016 research on NGOs and Risk, InterAction and Humanitarian Outcomes are releasing the findings of an 18-month study that examined how risk is perceived and managed in partnerships in high-risk settings.
Competing Pressures on Humanitarian Delivery
Globally, there has been a mounting call for more support and a greater share of funding to go to national and local NGOs for the sake of better humanitarian outcomes. From Somali to Syria and beyond, an effective response to humanitarian crises is often advanced through partnerships.
However, humanitarians often face countervailing pressures that complicate these partnerships, including:
Intensifying financial scrutiny
Legal constraints
Repercussions for losses in highly volatile and high-risk environments
These challenges create obstacles to effective and quality partnerships. Growing demand for international-local partnerships, increasing humanitarian needs around the world, and deepening risk aversion distorts partnership dynamics, resulting in greater risks and hindrances for humanitarian delivery.
InterAction, along with 10 INGOs and supported by Humanitarian Outcomes, initiated a follow-up study to explore these dilemmas. The findings of this study, which was funded by USAID/OFDA, are reflected in a new report titled, "NGOs and Risk: Managing Uncertainty in Local-International Partnerships." The findings provide an overview of how risk is perceived and managed in partnerships between international and national NGOs working in humanitarian crises.
"Competing factors such as an increased need for partnering and growing risk aversion has distorted national-international partnership dynamics."
Case Study Findings
Accompanying the report are two case studies that take a closer look at partnerships and risks in northeast Nigeria and South Sudan.
One important research finding was that contracting vehicles and funding disbursement models often lead to cash-flow challenges for local NGOs, leading them to take unnecessary risks such as taking less safe modes of transport, reducing resources to rotate staff in and out of volatile contexts, and other practices that diminish both the timeliness and quality of humanitarian assistance delivery.
Another key finding from both the Global Report and case studies was that most partnerships take a "directive" or sub-grant orientation. In these arrangements, local NGOs have limited agency and essentially treat INGOs as donors. Where these approaches exist, INGOs' risk management practices exhibit greater emphasis on the risks of their local partners as opposed to the risks to them. Similarly, the prevalence of partnerships in a humanitarian response context is determined primarily by the INGOs' individual programming orientations, risk assessments, and perception of local civil society capacity, rather than following general patterns by country.
At the same time, the researchers found encouraging examples of risk management in partnerships, which the humanitarian actors can replicate and resource across the sector. These recommendations are grouped under five categories:
Shifting from risk transfer to risk sharing
Taking a capacity-building approach to risk management in partnerships
Strengthening security risk management,
Strengthening NGO coordination
Practicing ethical duty of care.