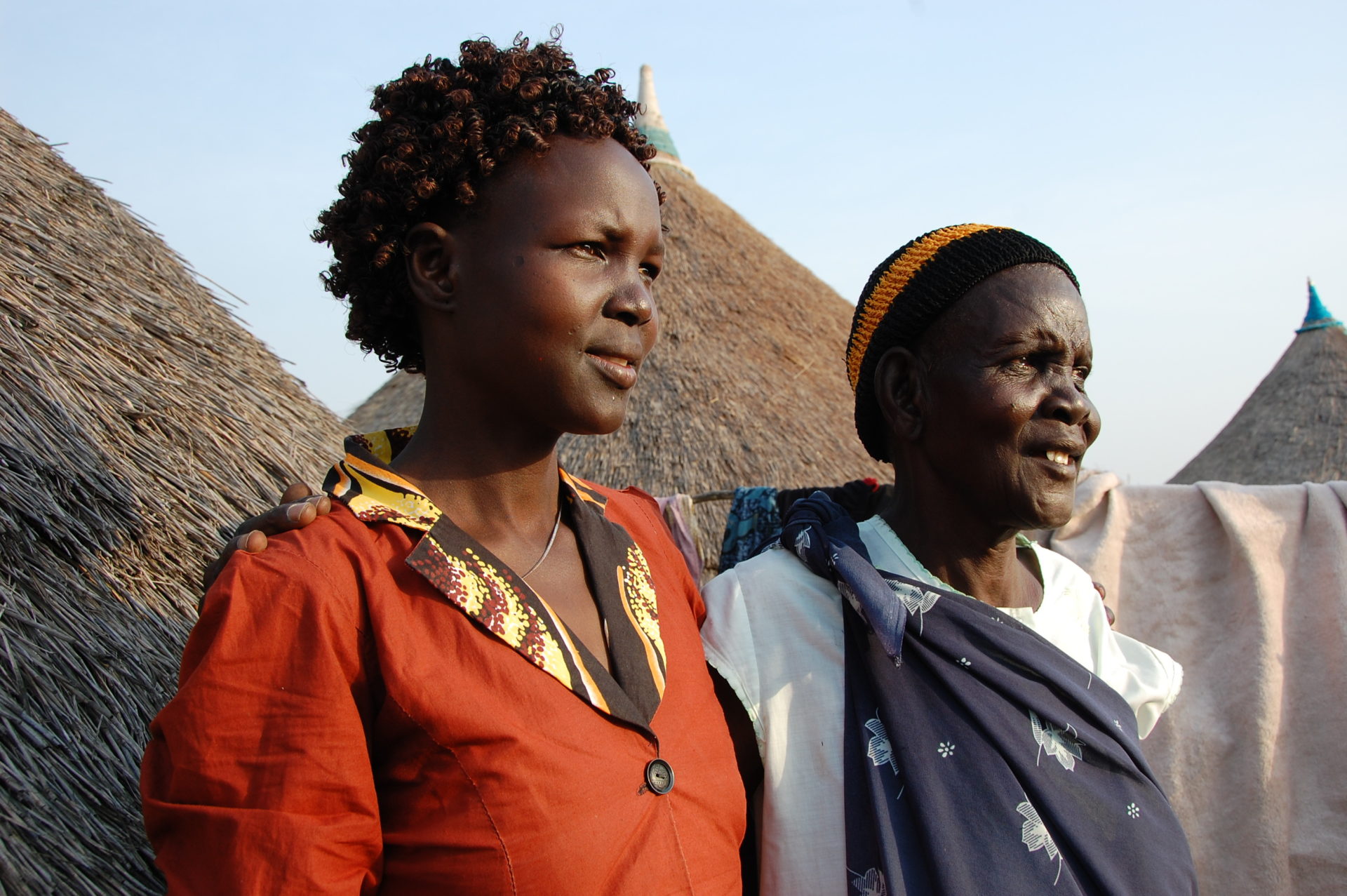 Meet One of the Most Remarkable People You've Never Heard Of
Tabitha Ayen, 36, works on the frontlines of the humanitarian response in South Sudan and is arguably one of the most remarkable people you've never heard of.
On a hot afternoon not too long ago, I found myself on a dusty road in South Sudan watching her work. After consulting with a few of her staff, all of them men, Tabitha helped a group of women tend to their towering community garden plot. Later she returned to an office and had meetings, sent emails, and made calls. And her day was just beginning.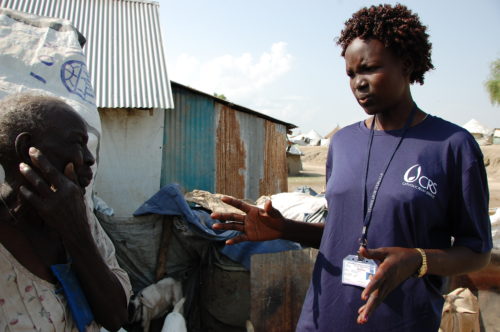 For Tabitha, this flurry of activity was typical as a senior manager under Catholic Relief Services' (CRS) Resilience and Food Security Program (RFSP), a USAID-funded project that supports tens of thousands of people recover from conflict. Often working in remote field locations for weeks at a time, Tabitha oversees 300 staff across six counties, making sure that the program's beneficiaries are getting support to survive and recover their lives and livelihoods.
I met Tabitha while I was in South Sudan for a communications visit. But after I returned home, I couldn't stop thinking about her and about what it takes to work in the humanitarian field today. Here is a married mother of five, whose children live in a neighboring country because it's not safe enough for them to live with her in South Sudan. Whose extended family are among the displaced people she serves. And whose easy smile and wicked sense of humor hide her fierceness and the fact that she will put her life on the line if it means saving the lives of others.
As her longtime supervisor Brigid O'Connor told me, "She's been through several episodes of conflict and will go anywhere and do anything. She is completely fearless and is hugely respected by all her colleagues."
While hers is a big job, what I find even more remarkable about Tabitha is the path that she took to get there.
Like so many others in South Sudan, Tabitha's childhood was disrupted by periods of conflict, violence, and displacement. She and her nine siblings, only half of whom survived into adulthood, grew up in and out of refugee camps. That's where she was educated and where she made the eventual connections that led to her first job in the humanitarian field before she eventually arrived at CRS.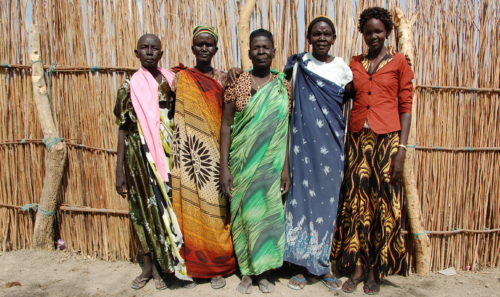 One of the defining moments of Tabitha's career came in 2015. A United Nations flight carrying local staff from a sister humanitarian agency had landed in error in an opposition-controlled territory. Those on board were taken hostage. At the time, Tabitha had been visiting a nearby CRS office. When she learned about what had happened, despite the risks to her own safety, she successfully intervened and earned the release of the hostages. Not only did she save the lives of those who had been captured, but her unflinching actions mitigated the risk of further violence.
According to Brigid, Tabitha's dual identity as coming from both the Dinka and the Nuer tribes made her selfless act possible.
"She is alone amongst our national staff in being able to travel to any location, whether government or opposition-controlled territory, and be completely accepted and secure," Brigid said. "She crosses several boundaries and confounds expectations of gender, ethnicity, age and social role. And she can work in all the communities of Greater Jonglei, the Nuer, Dinka and Murle communities all accept her."
Following the incident, Tabitha received a CRS award for extraordinary bravery. Since 1999, this award has only been bestowed seven times—in an organization of 7,000 ppl—and Tabitha continues to be the only woman to have ever received it as an individual.
"Tabitha's character and capacities would be exceptional anywhere. She is all the more astonishing in the context of the local culture which regards daughters as mere trading coupons between families to acquire cattle," Brigid said.
Another colleague told me, "You can't see it on her face but in a conflict situation, Tabitha is figuring out a win-win for everyone."
South Sudan could use more heroes like Tabitha. According to the Food and Agriculture Organization, a combination of conflict, instability, and climate shocks have left an unprecedented 6 million people—more than half the country's population—severely food insecure. For people like me who sit far away from this crisis, it can be hard to find hope in such a statistic. But then I come back to Tabitha's story.
On this World Humanitarian Day, as we celebrate the lives of those devoted to the service of others, we must shine a spotlight on the countless unsung heroes like Tabitha whose sacrifices and whose service are bringing light into the darkness. In Tabitha's story, I do find hope. And I would love for her to give you hope too.