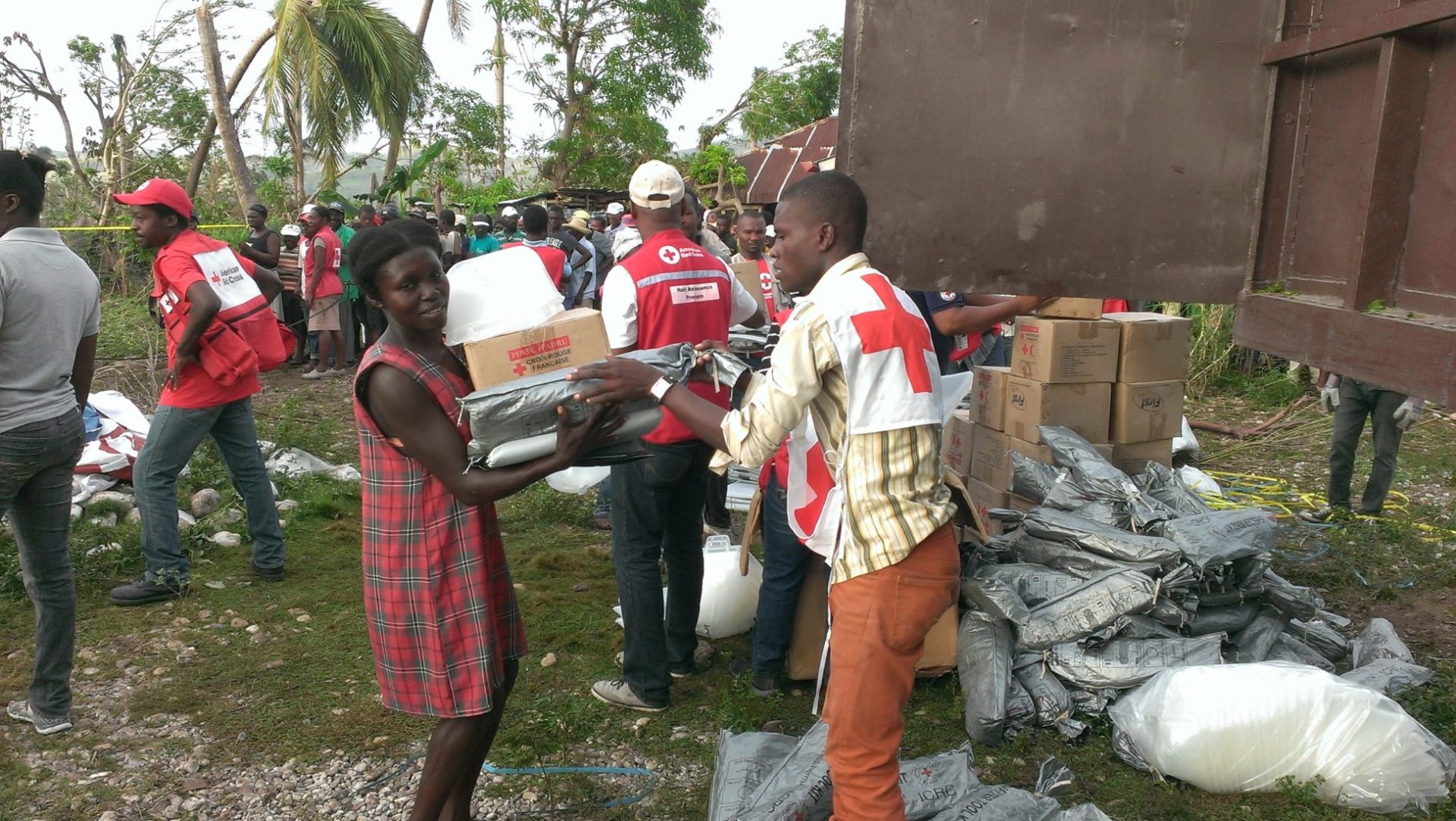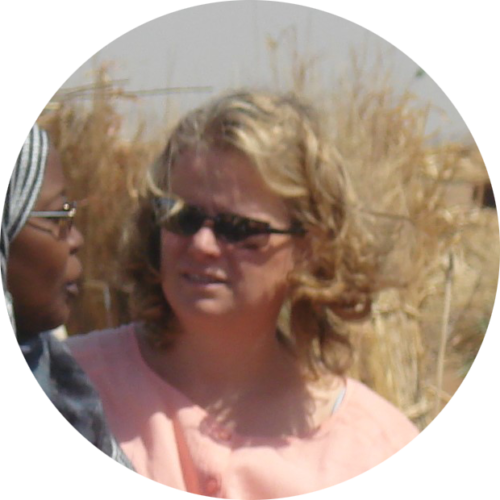 Patty McIlreavy's office door is always open.
Many Vice Presidents of NGOs have an open door policy, but, never seem to have an open door. However, Patty, InterAction's Vice President of Humanitarian Policy and Practice, lives by the idea that anyone, from intern to Director, can pop their head in her office and ask a question.
And, her team loves that about her. "Patty is an incredibly willing teacher to the junior staff, and is genuinely interested in hearing our thoughts on the major debates and trends in our sector," Kathryn Sidlowski, a Program Associate on Patty's team said. "She is happy to provide insight into any and all contexts and issues, and will go above and beyond to get you answers, even if they're about one obscure part of a humanitarian response that occurred eight years ago!"
After receiving her masters, Patty went to work for USAID's Office of Center for Development Information and Evaluation. When asked why she thought she got the job at USAID she said, "I think they liked that I worked in a library at college. They liked that I was really organized."
Patty's experience in the humanitarian field began in 1993 when she joined USAID's Office of US Foreign Disaster Assistance.
After serving on USAID's Disaster Assistance Response Team to Rwanda in 1994, McIlreavy took on a position with the International Rescue Committee's (IRC) Rwanda program. In 1997, she became the country director in Sudan, "IRC needed a safe pair of hands to help close down a program [that had no more funding]. I have never been good with instructions. So, I basically revamped and restarted the program."
Her career at IRC spanned 14 years. During that time, she held Country Director posts in Sudan, Tanzania, Burundi, and was the Regional Director for the Horn and East Africa.
After years in the field, in 2011, Patty joined the InterAction team.
Patty brought a new perspective to InterAction. "Patty has decades of field experience in some of the most difficult, complex, conflict-affected contexts," said Priscilla Yoon, a Program Manager on Patty's team. "This gives her an indispensable perspective."
Despite her extensive field experience and her high-impact advocacy work that has made her what one member of her team said, "a force to be reckoned with," it is her leadership in the office that describes Patty's true self.
"Patty demonstrates for us on a daily basis what it is to be a real leader—focused, confident, authentic," said Keri Baughman, a Project Coordinator at InterAction. "Also, she will not hesitate to tell it how it is."
Equipped with years of experience and an abundance of knowledge, Patty is a top tier humanitarian expert. However, just like all humanitarians, she thinks of others first.
"Patty has a sign in her office that says, 'It's amazing what you can accomplish if you don't care who gets credit,' Kate Philips Barrasso, a Director on Patty's team, pointed out. "This embodies her leadership style completely."