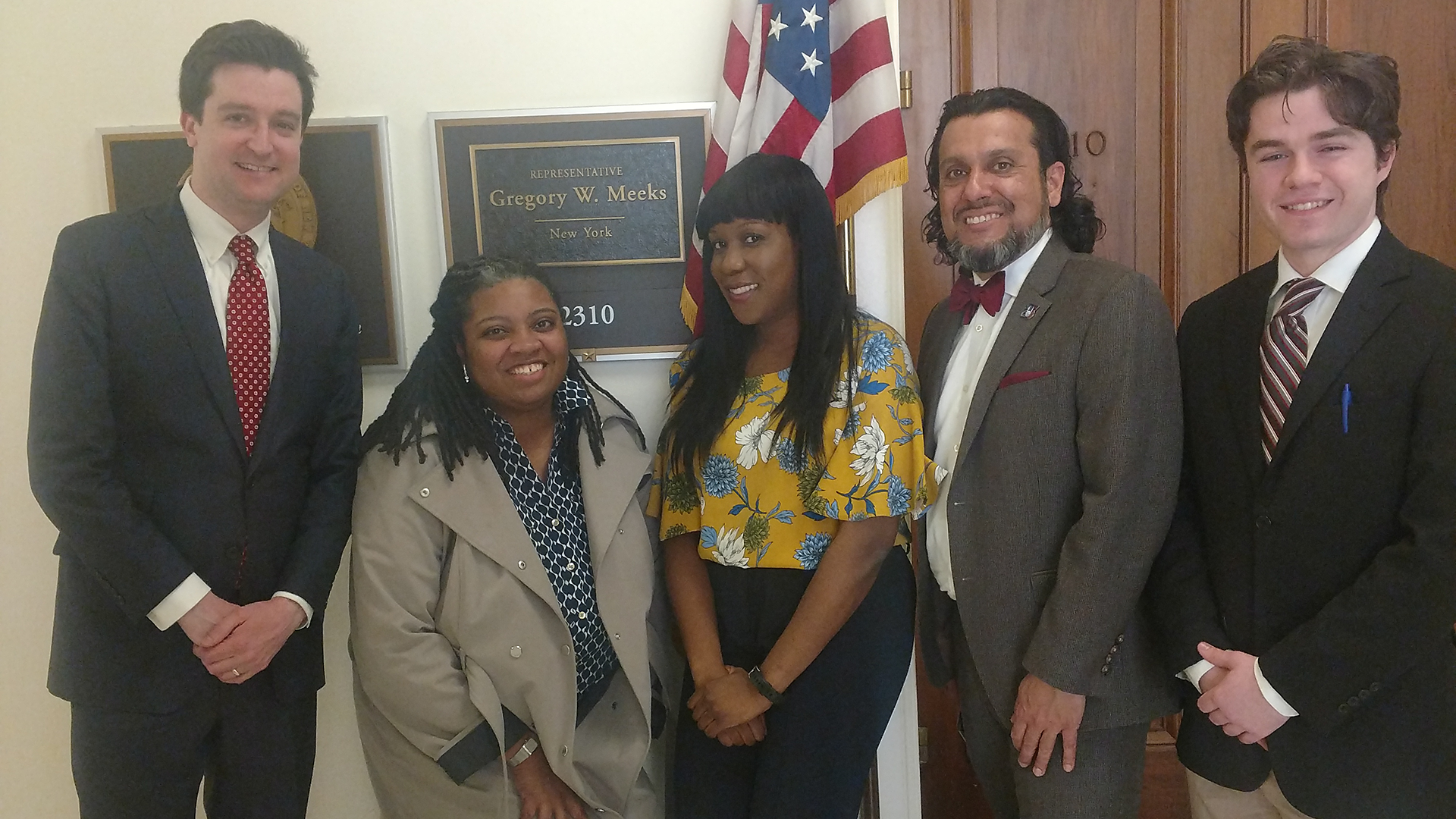 Meeting with Congressional Staff to Discuss Financial Access Difficulties and Disinformation Attacks
In mid-March, InterAction's Together Project team took to Capitol Hill to raise awareness on two key issues affecting civil society organizations:
financial access difficulties
disinformation attacks
The Together Project, along with representatives from several member and allied organizations (Helping Hand for Relief and Development, Feed the Children, Islamic Relief USA, and Charity & Security Network) met with Democratic and Republican legislative staff members of the House of Representatives, specifically those on key committees that deal with matters of Foreign Affairs, Appropriations, or Budgets.  The meetings, mostly with staff in freshman congressional offices, served as an introduction to InterAction and the Together Project's work as well as a primer for the issues and upcoming legislation that can affect nonprofits in the United States.
We discussed the damage caused by anti-money laundering and counter terrorist financing laws that make it more difficult for NGOs to transfer funds around the world where these funds are most needed to help vulnerable communities.  Currently, banks are more likely to de-bank NGOs in an attempt to reduce their risk, even though some regulations wrongly state that NGOs are more susceptible to being corrupted into supplying funds and services to illicit organizations. During our conversations we mentioned the pending Bank Secrecy Act which is being updated and could be used to change how NGOs are treated or viewed by banks.
Disinformation was also a major talking point as disinformation campaigns are still being used to bring unsubstantiated claims against NGOs. In the meetings, the Together Project encouraged Congressional staffers to reach out to InterAction or the accused organizations to fact check claims.
The Congressional staff were all very sympathetic to the issues faced by NGOs and many of them were aware of the financial access and disinformation issues as these problems exist in their own districts or committees. The Together Project hopes that this engagement will allow NGOs to better go about their work to reduce suffering and restore humanity without fear of being de-banked or attacked with accusations based on disinformation.
Read more about the Together Project