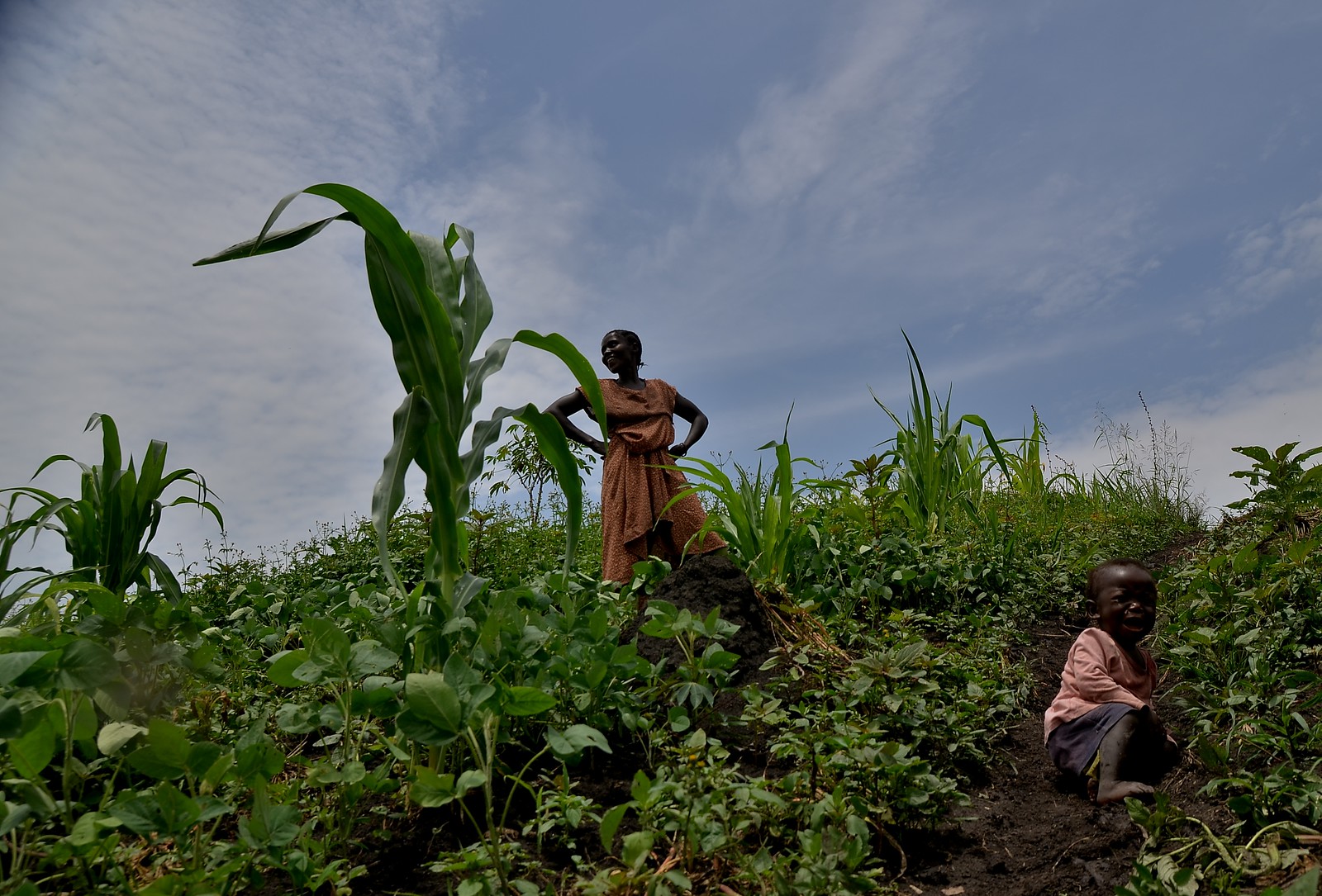 InterAction Member Snapshot: Food Security
Weekly Updates From InterAction Member NGOs Around the World
Every day, InterAction Members are working all over the world to combat poverty and alleviate suffering.
As a platform for advocacy and engagement, InterAction features their most recent updates, blogs, and reports that highlight their new and ongoing efforts. This page is updated weekly.
FEBRUARY 11-23 MEDIA ALERT
---
Village Enterprise: Improving Food Security
Funded by USAID's Bureau of Humanitarian Assistance, Nawiri ("to thrive" in Swahili) is a five-year development food security project in Kenya that aims to reduce levels of acute malnutrition among vulnerable populations sustainably. Catholic Relief Services (CRS) leads the consortium of seven nonprofits that Village Enterprise has joined. To date, we have adapted our program with additional components of cash transfers for consumption and nutrition and health education counseling and social behavior change. The Adapted Nutrition-Friendly Graduation Model is set to be piloted in Isiolo County with 600 vulnerable households.
---
Plan USA: South Sudan: Hunger and Looming Famine put Girls at Risk
Children and teenage girls are at an increased risk of starvation, violence, and sexual exploitation in parts of South Sudan as a result of looming famine. As families struggle to cope with the impact of hunger—which has escalated in recent months due to conflict, flooding, and the COVID-19 pandemic—it is feared that teenage girls, in particular, will be at risk of sexual exploitation as they search for food.
---
Lutheran World Relief: NASA Technology Benefits African Farmers
While NASA's Perseverance Mars landing has gotten plenty of well-merited attention, the space agency is also doing important work closer to home: working to increase food security and resilience in vulnerable communities in Africa. Through NASA Harvest, an initiative commissioned by NASA and led by the Geographical Sciences Department at the University of Maryland, farmers in Africa are benefitting from the use of satellite data in decision-making related to food security and agriculture.
NASA Harvest is working with governments across the globe to help them learn to use the data. Lutheran World Relief is currently working with NASA Harvest in Mali as part of the Relief to Resilience project funded by the Bill & Melinda Gates Foundation to gather valuable on-the-ground information about crop conditions so that relevant government agencies can better interpret satellite imagery and advise farmers about potential challenges. Dr. Catherine Nakalembe, a native of Uganda who is a University of Maryland geologist and the Africa lead for NASA Harvest, was recently named a 2020 winner of the prestigious Africa Food Prize for her work on the project.
---
AVSI USA: Women Building Livelihoods Through Farming
Twenty-five farmers, including 19 women, came together to cultivate crops in the "Bitojjo-Tukorenamani" ("Let's Work Hard") Farmer Field Business School. Before joining the school, their harvests barely had any financial impact on their livelihood; they were mostly for home consumption. In 2018, AVSI's Graduating to Resilience began supporting the school's members offering service bundles that include seeds, training, and linkages to markets, and the group's motivation grew. As part of the USAID-funded Activity, the farmers also learned good practices such as pest management, proper crop spacing, and soil and water conservation, alongside soil fertility management. Read more HERE.
---
Mercy Corps: Water Shortages and Decreases in Food Availability in Syria
"As the cost of basic food continues to increase, it's more important than ever that we work with local farmers to ensure they have what they need today, as well as the seeds and supplies that will ensure the next planting season is successful," says Kieren Barnes, Mercy Corps Country Director for Syria. "The severe water shortages that have plagued the northeast are likely to continue into 2021. We can combat them with good water management and farming practices. But the changing climate, along with the conflict and economic downturn, means there's very little room for error."
Mercy Corps has spokespeople available in northwest and northeast Syria.
Mercy Corps works across northern Syria to meet emergency needs and to provide people with the means to support themselves and their families. In the northeast, we work with farmers to increase their yields and to improve techniques that reduce environmental impact. We also work with vulnerable people, including women and young people, to teach them new skills that will allow them to make a living for themselves. Our research shows that when you support people so they can earn a living, everyone has more and better options for survival, and communities become less reliant on external assistance.
Last year, Mercy Corps helped more than 1 million people to meet their urgent needs while working to create a brighter, more dignified, and prosperous future.
---
Planet Aid: Sustainable School Gardens in Mozambique
At schools in Mozambique's Maputo Province, Planet Aid's flagship Food for Knowledge (2012-2020) project introduced eight gardens that were envisioned as sources of food and income as well as a model for incorporating homegrown production into the national school feeding model.
By the project's end, the gardens were producing enough quantities to regularly supplement school meals, distribute to communities, and sell at local markets. Over 800 community volunteers contributed to the gardens' maintenance and production. They worked alongside project and government agricultural technicians to train in techniques from planting to harvesting as well as the use and maintenance of tools and equipment.
School garden associations were established to formalize the management of the gardens by creating specific roles for community members and introducing formal practices for production, distribution, and sales. This step helps ensure the continued operation of the gardens and allows the people of Maputo to interact and partner with the government and other entities more efficiently.
---
Heifer International: Farmers in Ecuador Innovate a New Food System
Heifer Ecuador's Future of Food program kicked off in 2019 to boost the production of nutritious, sustainably grown food and reach urban customers. The goal of the program is to close the living income gap for thousands of small-scale farming families. In Ecuador the living income—the amount of money each person in a household needs per day to live a dignified life—is $5.26 in the highlands and $5.36 on the coast, yet many farmers in Ecuador make less than $4.00 daily.
As reported in The New York Times, Ecuador faced one of the world's worst COVID-19 outbreaks in the first several months of 2020. In response, the government mandated a national lockdown. With longer supply chains suddenly broken, Heifer Ecuador supported local farmers in delivering baskets of vegetables, grains, and beans by bicycle and well-sanitized rented vehicles to families quarantined in the city, protecting farmer livelihoods and meeting consumer needs.
---
Heifer International: Chef, Food Activist Tom Colicchio and Heifer CEO Pierre Ferrari Say U.S. Food System Needs Significant Changes to End Food Insecurity
"We can end hunger in America. We just haven't had the political will to do it," writes James Beard Award-winning chef Tom Colicchio and Heifer International CEO Pierre Ferrari in an op-ed published by Time on January 29.
Tom Colicchio and Pierre Ferrari co-authored this piece for Time on the U.S. food system. In the piece, Colicchio and Ferrari note that the pandemic illuminated stark deficiencies in our food system, but incoming Secretary of Agriculture Tom Vilsack is in a position to make meaningful, lasting change if he and other politicians take the hard lessons learned to heart.
"COVID-19 has shown that shorter supply chains and local production are key to a more resilient food system, and he now has an opportunity to proactively shift power to local, small-scale farmers who will best serve their communities," write Colicchio and Ferrari.
---
Child Aid Delivers Fourth Short-Term Emergency Food Relief Distribution in Guatemala
Literacy nonprofit Child Aid launches in February 2021 its fourth round of life-saving food delivery in its White Flag Hunger Relief Campaign. Child Aid is able to make this emergency food delivery to thousands of hungry Guatemalan children and their families through a generous $75,000 emergency food grant from the Kraft-Heinz Foundation.
---
Interested in joining Interaction? Review our Member benefits and consider applying!