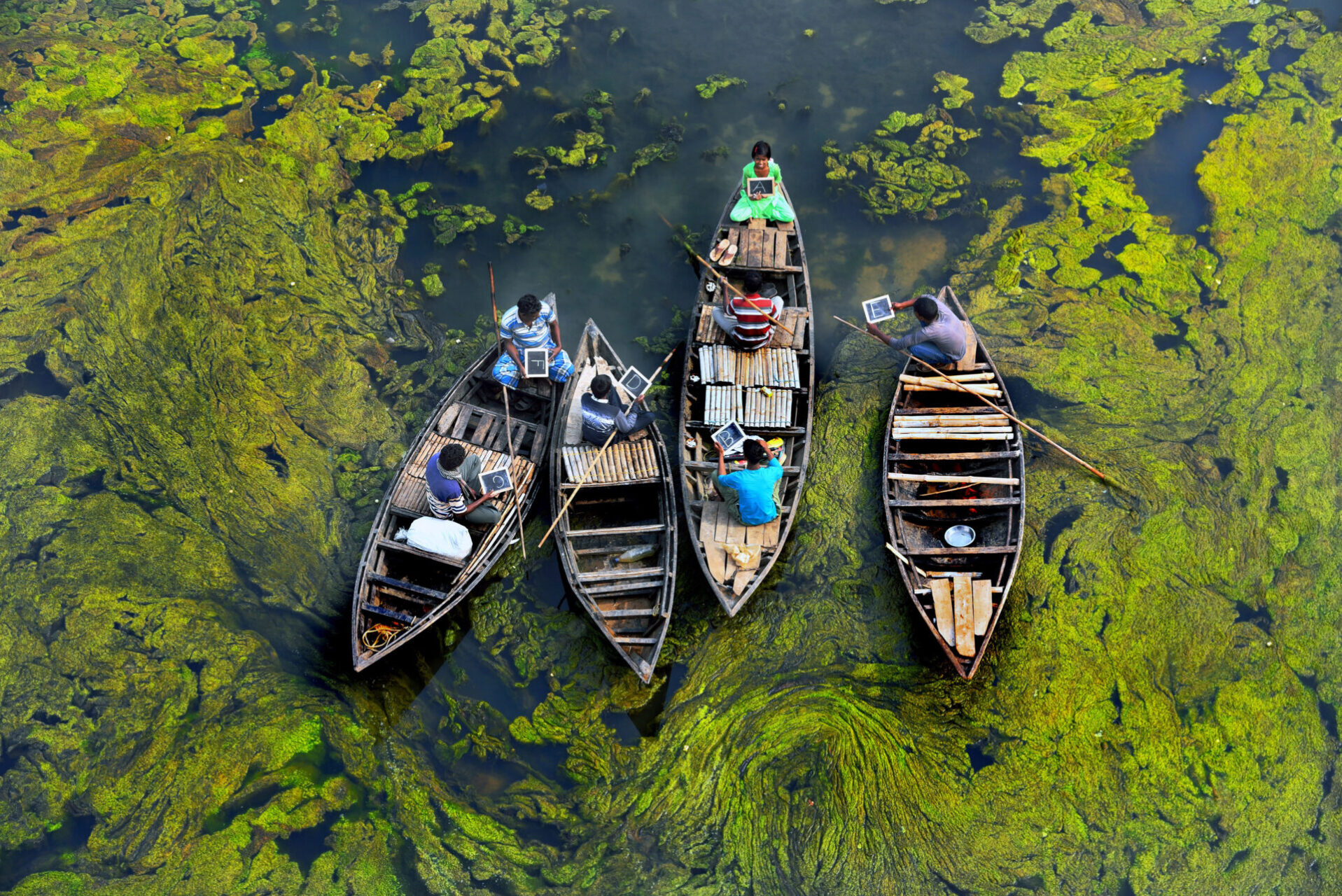 InterAction Member Snapshot: NGOs Respond to Climate Change
Updates From InterAction Member NGOs Around the World
Every day, InterAction Members are working all over the world to combat poverty and alleviate suffering.
As a platform for advocacy and engagement, InterAction features their most recent updates, blogs, and reports that highlight their new and ongoing efforts. This page is updated regularly as a resource for both the public and press.
APRIL 21, 2021 MEDIA ALERT
---
InterAction CEO Roundtable on Climate Leadership: A Conversation with the Biden Administration
Over 75 NGO CEOs joined the panel discussion on how the different agencies in the Biden Administration commit to addressing the climate crisis and how they are working to support adaptation efforts for communities hit hardest by climate change. Additionally, InterAction prepared a set of strategy considerations and program recommendations for USAID on climate adaptation and integration in coordination with more than 15 Member organizations.
For more information, contact Morgan Martinez, mmartinez@InterAction.org.
---
Americares: Building Climate Resilient Community Health Clinics
Americares, the Center for Climate, Health, and the Global Environment at Harvard T.H. Chan School of Public Health (Harvard Chan C-CHANGE), and Biogen are working together to protect the health of families before disaster strikes.
In 2021, Americares launched a groundbreaking project to help community health clinics serving low-income and uninsured patients prepare for the most frequent climate threats, buffer risks to the patients they serve, and improve health outcomes. Biogen is also providing financial support to the project as part of its Healthy Climate, Healthy Lives commitment to addressing the interrelated challenges of climate and health.
The pilot project launched with nine partner organizations in four states: California, Massachusetts, North Carolina, and Texas. All of the clinics have experienced recurring emergencies due to climate change. Participating clinics provide information on knowledge gaps, real-world challenges, and opportunities for interventions for their patient populations.
Clinics in the pilot phase will contribute to the creation of a Climate Resilient Clinics Toolkit, which will be made available to safety-net clinics at risk of climate-related disasters.
---
Save the Children: CLIMATE CRISIS: 710 Million Children Live in Countries at High Risk
An estimated 710 million children live in the 45 countries that are at the highest risk of suffering the impact of climate change, per an analysis by Save the Children. If drastic action is not taken, the climate crisis' impact will likely hit millions more children in decades to come. While all children are impacted by climate change, those living in poverty, conflict, hunger, or disaster-prone areas will suffer most as they often are already deprived of their basic needs. More HERE.
---
AVSI-USA: The Environmental Impact Of Something Ordinary: Cooking
Sometimes the biggest challenges do not need the most advanced technological innovations to be solved. It is often a matter of deep knowledge of the context, flexibility with respect to local constraints, ample technology, and pragmatism.
That is the case for clean cooking, still far from implemented in many developing country households. Alessandro Galimberti, AVSI's Focal Person for Clean Cooking and Climate Change, discusses the topic in this article. Read the article HERE.
---
Alliance for Peacebuilding: The Intertwined Futures of Climate Action, Fragility and Peacebuilding
The Alliance for Peacebuilding recently participated in "The Nexus of Climate Change, Fragility, and Peacebuilding," hosted by USIP and the Wilson Center. This news piece is a recap of the event with quotes from AfP's Acting CEO, Liz Hume. Watch the event HERE.
---
Alliance for Peacebuilding: The Global Fragility Act Could Give U.S. Assistance and Diplomacy a New Start for Countries in Conflict
AfP's Acting CEO, Liz Hume, wrote a piece for Just Security to discuss the increasingly violent conflict in the world and the need for robust implementation of the Global Fragility Act (GFA). The GFA, while not perfect, provides an unprecedented opportunity for much-needed foreign assistance and diplomatic reform in selected pilot regions. The piece also discusses the need for the Global Fragility Strategy to account for climate change as a threat multiplier to fragile states. Read the piece HERE.
---
Alliance for Peacebuilding: Seven Ways The 117th Congress Can Build Peace In Conflict-Affected And Fragile States
The Alliance for Peacebuilding (AfP) published a Congressional Briefing Book for the 117th Congress with peacebuilding and conflict prevention recommendations to help build peace and reduce global violence. It includes seven ways the 117th Congress can build peace and discusses how climate change is a threat multiplier for conflict-affected and fragile states.
AfP calls on Congress to provide substantial funding to address the global and domestic threat of climate change and provides several recommendations for doing so. Read the full briefing book HERE.
---
FHI 360: Opinion: Protecting Nature's Perfect Food System
FHI 360 recently published an op-ed in Devex about breastfeeding and sustainable food systems. Check it out HERE.
---
Interested in joining InterAction? Review our Member benefits and consider applying!