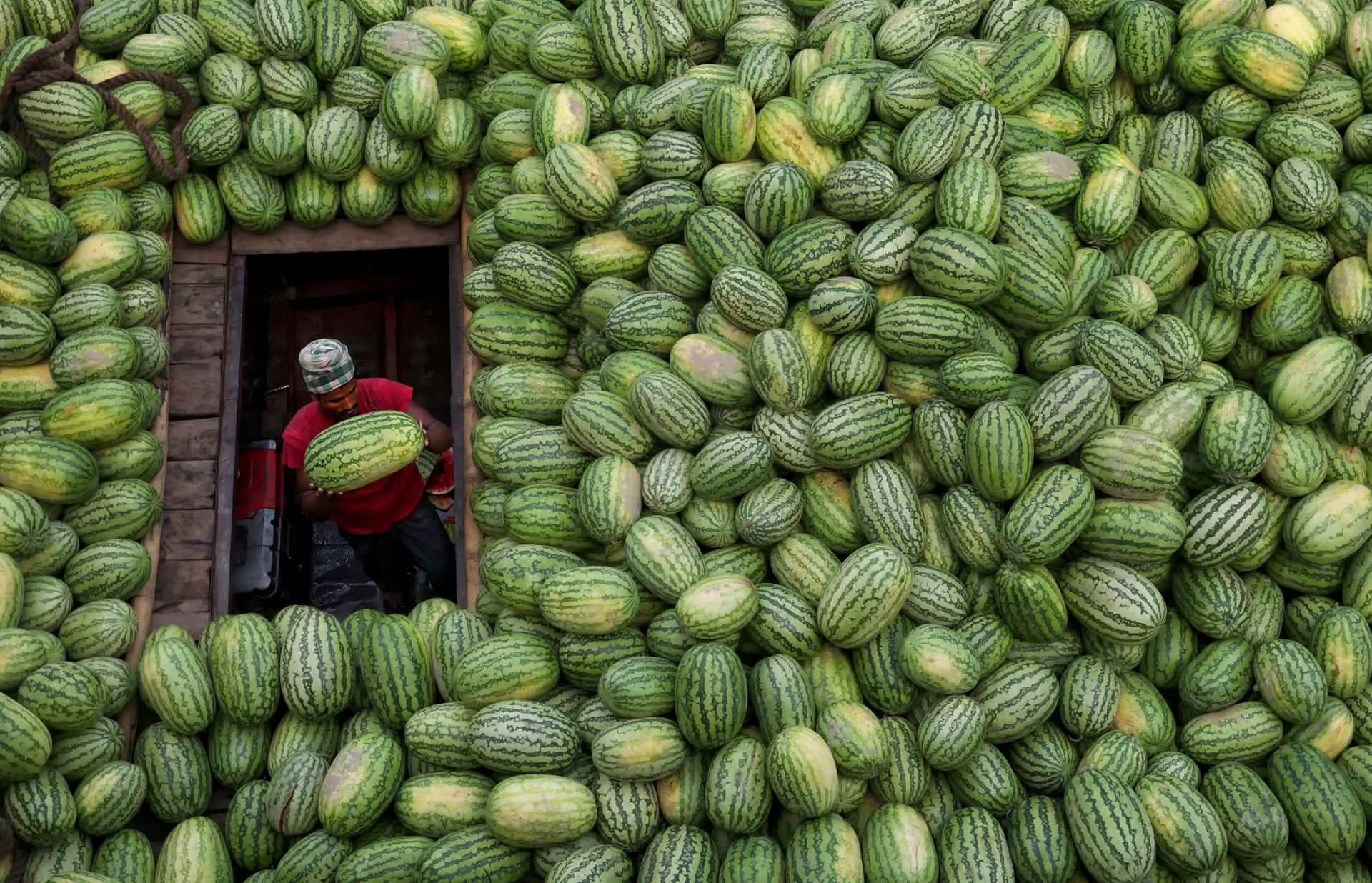 Member Snapshot: Global Food Security in the Age of COVID-19
Weekly Updates From InterAction Member NGOs Around the World
Every day, InterAction Members are working all over the world to combat poverty and alleviate suffering.
As a platform for advocacy and engagement, InterAction features their most recent updates, blogs, and reports that highlight their new and ongoing efforts. This page is updated weekly. This week's Media Alert focuses on global food security as we celebrate Feed the Future Week.
 SEPTEMBER 2-17 MEDIA ALERT
---
Food for the Hungry: Ethiopia Fights Drought, Locusts, Political Instability, and an Ongoing Pandemic
Food for the Hungry (F.H.) is working with communities across Ethiopia as they grapple with extreme food security issues caused by the quadruple threat of drought, locust swarms, political instability, and an ongoing pandemic. F.H. is supporting local farmers in the Amhara region by providing seeds, physically distanced food and voucher distribution, and new hand wash sanitation stations at all food points. F.H. is working with USAID to fund an Ethiopian-led response plan to sustain resilience at this time of crisis. See more information about F.H. in Ethiopia HERE.
---
Congressional Hunger Center: Applications Open to Host Mickey Leland International Hunger Fellows
The Congressional Hunger Center has opened applications to host the 11th class of Mickey Leland International Hunger Fellows. The 11th class will serve from October 11, 2021, to September 8, 2023. Hosting a Leland Fellow gives organizations working to combat global food and nutrition insecurity dedicated capacity to do more. Whether it's enhancing existing programming, trying something new, or bringing new perspectives and experience to your office, Leland Fellows make a valuable addition to the teams they are placed with.
The Hunger Center is seeking organizations that are committed to working in partnership to host fellows for substantive experience in community-based work and policy formulation. If you are a community-based organization, national or international NGO, U.S. government agency, multi-lateral organization, or private sector entity that works for food and nutrition security, please see HERE for more info.
---
Save the Children: COVID-19: Children From Poorest Households Had Greatest Financial and Education Loss, Highest Risk of Violence at Home
Almost two-thirds of the households (62%) find it difficult to provide their families with varied, nutritious food during the pandemic. That is one of the alarming results of a new global survey of 25,000 children and caregivers conducted by international humanitarian organization Save the Children. In the six months since lockdowns began, the most vulnerable children have disproportionately missed out on access to education, healthcare, and food and suffered the greatest protection risks. Additional results reveal: two-thirds of the children had no contact with teachers at all during lockdown; violence at home doubled. More information, including the full report, is available on Save the Children's website.
---
Lutheran World Relief: Using Satellites to Fight Global Hunger
NASA Harvest, an initiative commissioned by NASA and led by the University of Maryland's Geographical Sciences Department, is working to enhance the use of satellite data in fighting global hunger by improving agriculture and boosting food security. Lutheran World Relief is currently working with NASA Harvest in Mali as part of the Relief to Resilience project funded by the Bill & Melinda Gates Foundation to gather valuable on-the-ground information about crop conditions—allowing relevant government agencies to interpret satellite imagery better and advise farmers about potential challenges. Lutheran World Relief's network of community agricultural extension agents supported data collection and ground-truthing of satellite earth-observation data to inform government ministries on food security policy.
---
World Food Program USA: United Nations World Food Programme Helps Re-Open Schools and Restore School Meals in 17 Countries
The United Nations World Food Programme (WFP) is on a mission to ensure that no child misses a meal this school year. School meals are vital to providing children with the nutrition they need to learn and fulfill their potential. Since COVID-19 hit, WFP has assisted nearly 7 million schoolchildren in 45 countries affected by school closures with take-home rations. For these vulnerable children, school meals are often the only nourishment they receive each day. Currently, WFP is helping governments in 17 countries reopen schools and restore critical school feeding programs. In Cote d'Ivoire, where schools reopened in May, WFP is helping 130,000 school children, providing food and cash transfers to 900 very low-income families as an incentive to enroll their daughters in school. Available for interviews: Carmen Burbano, director of the school meals division at the U.N. World Food Programme, and WFP Country Director in Cote d'Ivoire, Adeyinka Badejo.
---
GOAL USA: In Central America, GOAL is Focusing on Secondary Impacts of COVID-19 Pandemic
GOAL is seeking to implement unconditional cash assistance, cash-for-work, or conditional cash distributions to meet the immediate needs of vulnerable households and address the detrimental impact of COVID-19 on local markets. They are also seeking to support critical food supply chains and maintain businesses open, where feasible. In Honduras, USAID/BHA and GOAL partnered to build capacities of national risk management agencies, social protection funds, and humanitarian actors to use cash-transfer programming for emergency response.
---
Plant with Purpose: Is Regenerative Agriculture the Key to Food Security Resilience Amid a Pandemic?
Currently, rural farming families represent approximately 75% of the total population experiencing poverty around the world. Food security is a recurring challenge, which has been further exacerbated by the impact of COVID-19. Markets have closed, preventing opportunities for trade and access to farm inputs. Governments and non-governmental organizations are warning of large scale acute food shortages and rising hunger.  Rural communities across Africa and Latin America that have applied a mix of regenerative agriculture and savings groups have shown no food security or economic strain even as neighboring communities report hardship and shortages. Contact Plant With Purpose for more information and results of an eight-country resilience study.
---
Interested in joining Interaction? Review our Member benefits and consider applying!
---
Check Out Past Media Alerts!