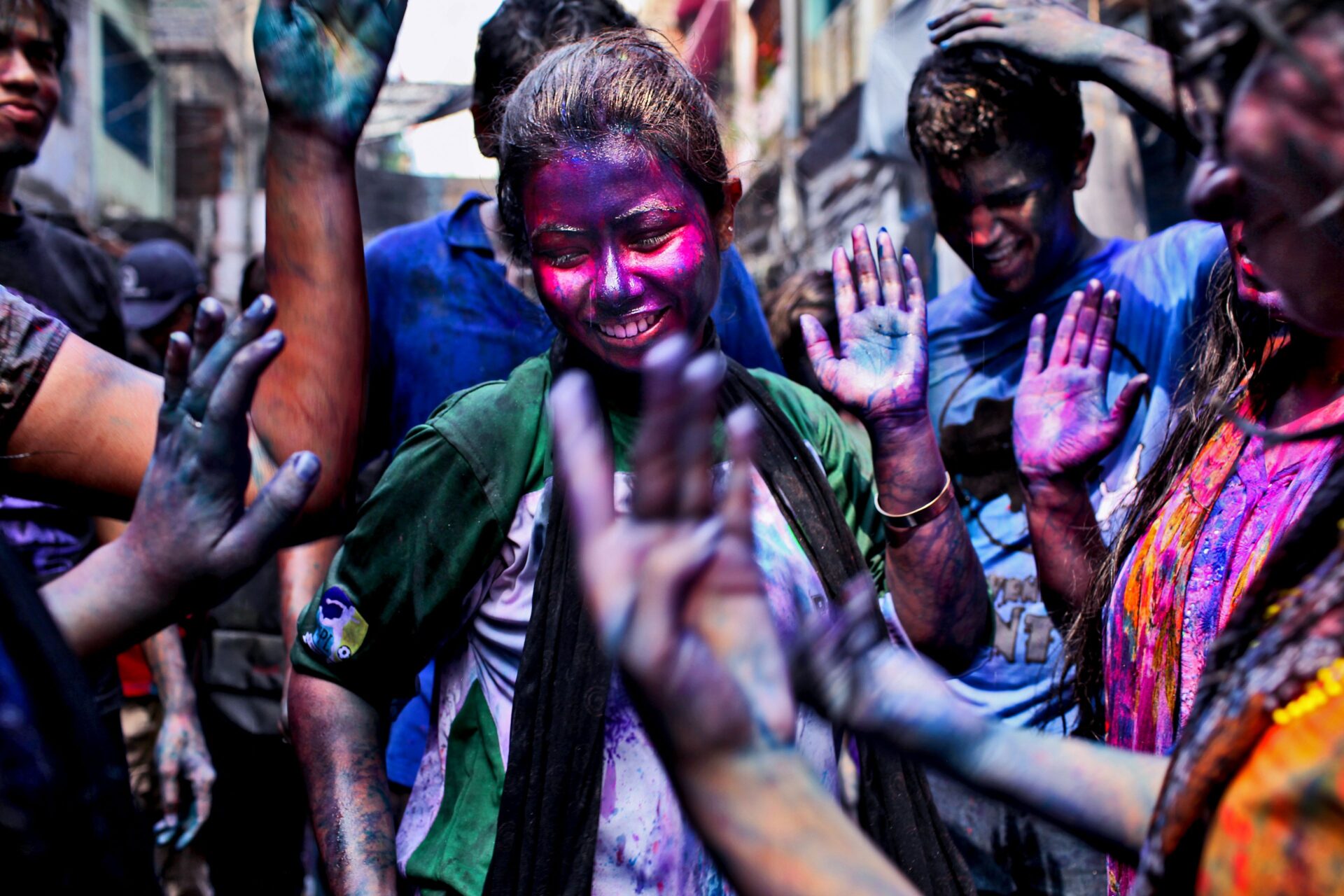 Models for Empowering Youth Voices in Sustainable Development
Celebrating International Youth Day 2021
Nearly half of the global population is under age 30, 89% of whom live in developing or emerging economies.
And yet, young people are starkly underrepresented as leaders across development work, from research and policy design to program implementation. August 12, the United Nations' International Youth Day, provides an annual opportunity to honor the contributions of young changemakers and address the structural obstacles they face in their communities.
In recognition of International Youth Day, we've chosen to highlight organizations and upcoming events that are committed to empowering youth voices in sustainable development.
---
Jane: Empowering Young People through Youth-Led Research
Traditionally, the research process hinges on an unhealthy power dynamic between a researcher and "passive" research subjects or beneficiaries. The identity and background of who conducts research matters; it can significantly influence research findings and how subsequent policy is designed and implemented. All too often, young people are left out of the research process.
A broad movement in international development—following the slogan "Nothing Without Us About Us!"—aims to shift power by engaging marginalized groups as agents of change in policy research, development, and implementation in their own communities.
In particular, youth-led research (YLR) offers an approach to empowering and engaging youth voices in policy design, development, and advocacy. By training youth to conduct interviews and collect data, this approach shifts knowledge generation and power to young people through the research process, allowing them to better influence and contribute to policy, particularly on issues that directly affect them.
This type of participatory research not only allows young people to develop research and problem-solving skills, but helps them build stronger relationships within their communities and provides a foundation for youth leadership, decision-making, and advocacy in local, national, regional, and international spaces.
Restless Development is at the forefront of empowering youth leadership and youth-led research. The organization trains, mentors, and connects thousands of young people each year to create change in their communities. Restless Development currently works with 200 young researchers across nine different projects, from capturing the local impacts of climate change in Uganda to supporting the resilience of young people to COVID-19 around the world. Their Youth Think Tank project supports young researchers from seven countries in Sub-Saharan Africa to generate evidence on youth livelihoods and employment to inform and influence responses to the youth unemployment crisis, using Restless Development's 6-step youth-led research methodology.
Restless Development contends that engaging young people in research can improve the accuracy and relevance of data and insights generated through the research process. Young researchers are better equipped, understandably, to deeply access the lived experiences of their peers and identify nuances or potential gaps in the data and research process. Youth-led participation in research is thus not only important but vital for just and sustainable development moving forward.
---
Ned: Representing Youth in Organizational Decision-making
Beyond young people spearheading development research and taking the lead on their own initiatives, youth representation in the strategic decision-making of youth-serving organizations is essential. The talent, energy, and potential that young people bring to the decision-making process afford a crucial resource in crafting equitable, youth-friendly development agendas. Through youth advisory councils and comprehensive youth engagement strategies, organizations around the world are championing youth perspectives in their work.
Amref Ethiopia (of Amref Health Africa, the largest Africa-based healthcare nonprofit serving millions of people yearly across 35 countries in sub-Saharan Africa) established a Youth Advisory Group in 2018. Through the advisory group, youth representatives are brought together with the mission of representing youth voices in local and national health and development agendas. As a collective, the Advisory Group engages in multi-sectoral, youth-adult partnerships while driving forward youth-led solutions.
The success of the Advisory Group has catalyzed Amref's development of an organization-wide youth strategy intended to "advance youth agency, maximize youth potential, and minimize youth vulnerabilities in health through programs, learning, and strategic partnerships." The 2021-2022 Strategy aims to maximize the engagement of young people as equitable partners for youth-led and youth-friendly solutions to Africa's leading health and development challenges.
Through empowering young voices in decision-making and tailoring their strategies to youth needs, organizations can promote youth innovation and dynamic solutions to development challenges.
Check out a video highlighting Amref Health Africa in Ethiopia's work with youth below: 
---
Delaney: Diversifying Youth Leadership
While some leadership programs enable the valuable contributions of youth in humanitarian and development work, only a few center the voices of LGBTQIA+ youth or people with disabilities.
Fortunately, young leaders have noticed this shortfall and are now building a more inclusive network of activists. Led by a board of changemakers aged 18-30, the International Lesbian, Gay, Bisexual, Transgender, Queer & Intersex (LGBTQI) Youth & Student Organization (IGYBO) is a youth development collective with 95 member organizations in over 40 countries. In the last three years, the IGYBO leadership academy has mentored 60 LGBTQIA+ youth activists, with masterclasses on public speaking, social media marketing, and global campaign design. This, along with access to 35+ years of LGBTQIA+ activist network alumni, provides these young leaders with the tools they need to evolve the nonprofit sector.
The National Disability Mentoring Coalition (NDMC), partnered with the student-led organization Disability Rights, Education, Activism and Mentoring (DREAM) to create the Dinah F. B. Cohen DREAM Fellowship Program. Launched in 2021, this program focuses on building the professional and leadership skills of recent college graduates with disabilities and expanding their professional networks. Throughout the program, fellows work on a customized project that focuses on one of a variety of topics, including advocacy, policy, activism, and legislation. Fellows work closely with fellowship coordinators on their projects, informing the advancement of inclusive mentorship practices.
The unique experiences of underrepresented youth are essential to evolving the nonprofit sector. The work of these organizations marks their investment in the diversification of youth leadership and in the future of advocacy work.
---
Sadie: Creating Space for Youth Consultation within International Organizations
The theme of this year's International Youth Day is "Transforming Food Systems." As COVID-19, climate change, conflict, and economic fragility further deteriorate food systems around the world, it is more important than ever to include youth perspectives in the food security policy process.
As part of the efforts to achieve the Sustainable Development Goals by 2030, the U.N. is convening a Food Systems Summit aimed at generating solutions to tackle global food insecurity and initiating global action. To effectively engage marginalized groups and those most affected by fragile food systems, the U.N. Food Systems Summit (UNFSS) has made youth involvement an event-wide priority. Not only does this allow young people to have a role in shaping global policy, it also signals a U.N.-level commitment to elevating the opinions and perspectives of young advocates.
On May 4, the UNFSS hosted a Global Youth Summit Dialogue, which brought together more than 100 youth advocates to discuss how to tackle food insecurity and enact change for the betterment of global food systems. In addition to this event, the UNFSS partnered with the World Food Forum, a youth-led movement aimed at transforming food systems, to host a series of youth consultations which provided a space for young advocates to provide feedback on the priorities and propositions of the UNFSS.
Looking ahead to the Summit in New York this September, the NGO community should continue encouraging the U.N. to make youth engagement, participation, and active involvement a priority.
Youth-led research, youth representation in organizational decision making, and youth consultation—with an emphasis on amplifying traditionally marginalized voices—all foster youth innovation in generating solutions to the most pressing development challenges.
---
International Youth Day 2021 presents an opportunity for the NGO community and U.N. system to take a step back and critically assess how their organizations create space for and amplify youth perspectives.