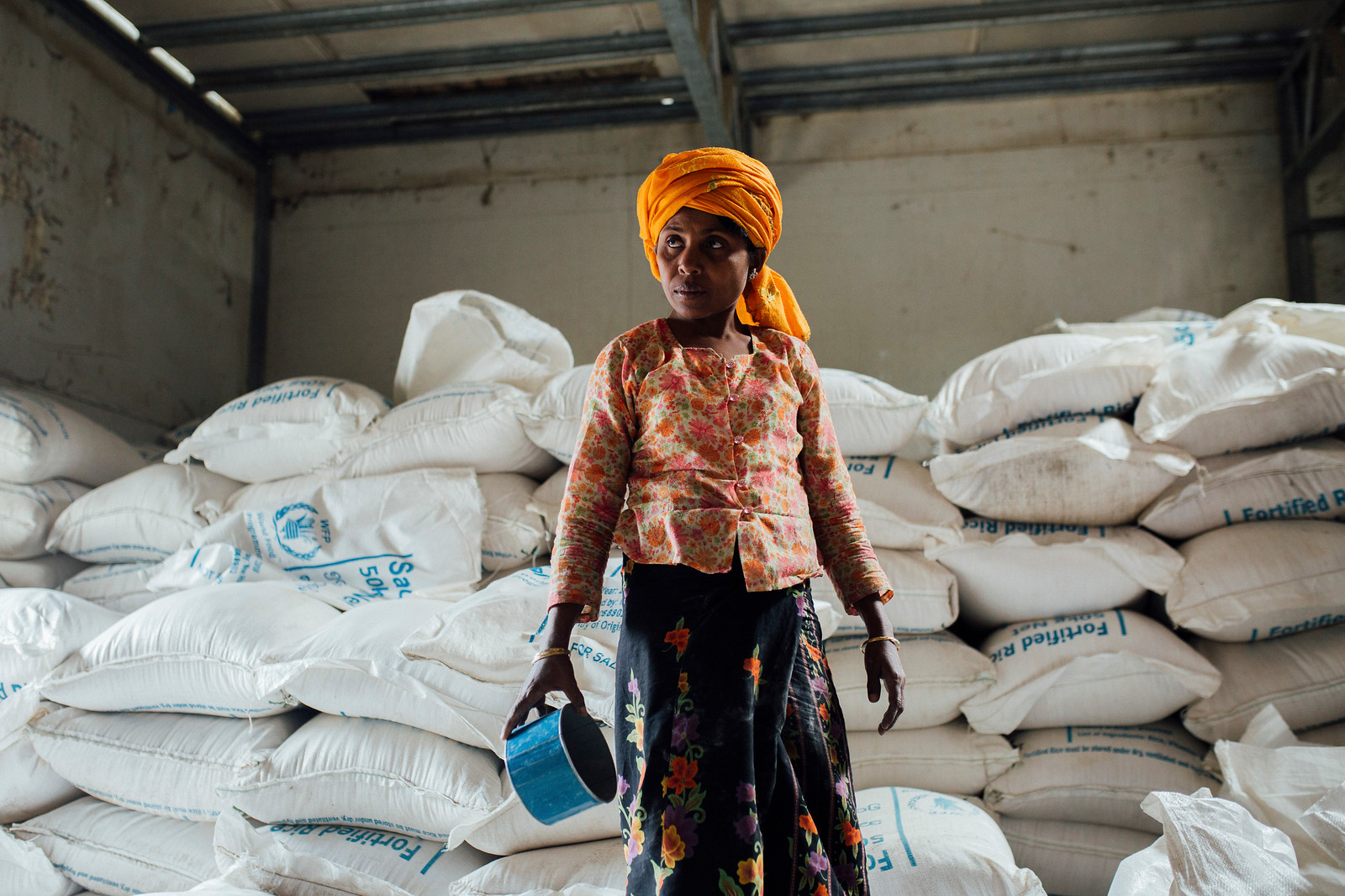 More Than An Obligation
A Call to Apply Duty of Care Principles Across All Programs
COVID-19 shifted how humanitarians work and will likely reshape—if not entirely overhaul—elements of the global humanitarian system. How we work together, and what our collective futures will be, are now in question.
While cases in the United States have topped 5 million, other countries, already experiencing acute humanitarian need, are grappling with the realities of the COVID-19 pandemic on top of pre-existing crises. For example, a lockdown in Nigeria, during which the state declined to issue movement passes to the majority of essential NGO workers, left tens of thousands of people unable to access basic and emergency healthcare, which will likely lead to worsening health outcomes and increased mortality rate.
Likewise, in Northeast Syria, the partial closure of the Fishkhabour-Semalka border between Syria and Iraq has delayed the delivery of critical activities such as the provision of food baskets, hygiene kits, tent, the rehabilitation of water infrastructure, and a broad range of health activities. In Myanmar and Iraq, COVID-19 related movement restrictions exacerbated pre-existing access constraints and suspended numerous humanitarian activities. Exceptions for NGOs providing life-saving services were sporadic.
COVID-19 has complicated already-complex humanitarian crises and intensified need around the globe.
Border closures and internal movement restrictions have necessitated the implementation of remote management structures, resulting in pared-down or modified humanitarian programming. National staff are now on the frontlines with little physical backup from international colleagues, while simultaneously caring for their own families and communities. Colleagues in these settings—notably national staff colleagues—are saving lives.
The immensity of their tasks may seem like something only superheroes could accomplish, but aid workers are very human. They have homes, families, responsibilities. They have dreams beyond their immediate realities. They can falter, be hurt, and even die. Humanitarian organizations must provide them with the necessary tools and support to accomplish their jobs as safely as possible.
On this year's World Humanitarian Day, the InterAction Humanitarian Team is highlighting the critical role of national staff working on the frontlines of humanitarian crises and underscoring how we must fulfill our collective and institutional Duty of Care obligations toward these staff members during the COVID-19 pandemic.
What is Duty of Care—Policy and Practice
Duty of Care, in its broader definition, is employers' legal, financial, and moral obligations toward employees to ensure their safety, health, and wellbeing. According to CHS Alliance, Duty of Care should be applied both during and after employment. According to Shannon Fariel-Mureithi, Global Security Director at Food for the Hungry, "Duty of care is more than our legal obligation to provide a safe working environment. Duty of care embodies our heartbeat. It is the 360 degrees living out our purpose, internally within our organizations and externally into our work and relationships." While all organizations and companies should apply this ethically binding concept, it is particularly essential to be considered and implemented by humanitarian agencies and their donors, given the dangerous nature of their work. The Forced Migration Review notes a steady increase in acts of major violence toward aid workers since the late 1990s. National staff account for 79% of the victims of this violence.
There have been noticeable efforts by the United Nations and humanitarian organizations to develop policies that mainstream Duty of Care, driven by employing staff who work in high-risk environments and complex crises. These agencies identified principles that should guide Duty of Care, such as risk awareness and transparency, safe and healthy living and working environment, inclusion and respect, caring for consequences, and accountability. Agencies that apply these principles ensure certain priorities are met, such as the security and safety of their personnel, capacity building and trainings, and standardized human resources policies.
Despite recent efforts to raise awareness about Duty of Care among the NGO communities and their donors, organizations still face challenges standardizing policies among themselves and promoting this approach to donors.
Why does Duty of Care—notably for national staff—matter?
It is challenging enough for organizations to fulfill Duty of Care obligations to staff amid a crisis, let alone crises made infinitely more complicated by a global pandemic. However, the obligation remains the same. Frontline humanitarian staff confront harsh operational realities at work. The COVID-19 pandemic has made it so that they now also face these realities at home. During this time of heightened stress, risk, and fear, NGOs must equip their frontline staff with the skills to both physically and mentally care for themselves and others. After all, those staff are the ones putting their lives on the line to reach at-risk populations, implementing the vast majority of program activities, and carrying the success and sustainability of country missions on their shoulders.
How can donors, humanitarian organizations, and their staff best support Duty of Care for frontline national staff right now?
Duty of Care is much more than a legal obligation. According to Chap Vibol, Country Director for Food for the Hungry in Cambodia, "Our job as a leader is not only to achieve the results but to care for the people we lead—we not only care for their physical but for their personal growth too—in other words, we build people. To support and to care better for the national colleagues is to understand the culture and show appreciation." It is, therefore, all the more important, particularly during the height of the COVID-19 crisis, for humanitarian organizations and donors to prioritize this essential obligation to staff.
InterAction commits to continue elevating dialogue around and resources for staff support. InterAction's COVID-19 Working Group will continue to be a platform for Members to raise Duty of Care concerns and operational gaps. Please email Kathryn Sidlowski if you'd like to join this group, or if you have any Duty of Care resources you'd like to share with InterAction Members.
While we are still unsure of the impact COVID-19 will have on the international humanitarian system, or crisis response in the long term, one thing is clear: our collective future relies on how well we support today's frontline staff.