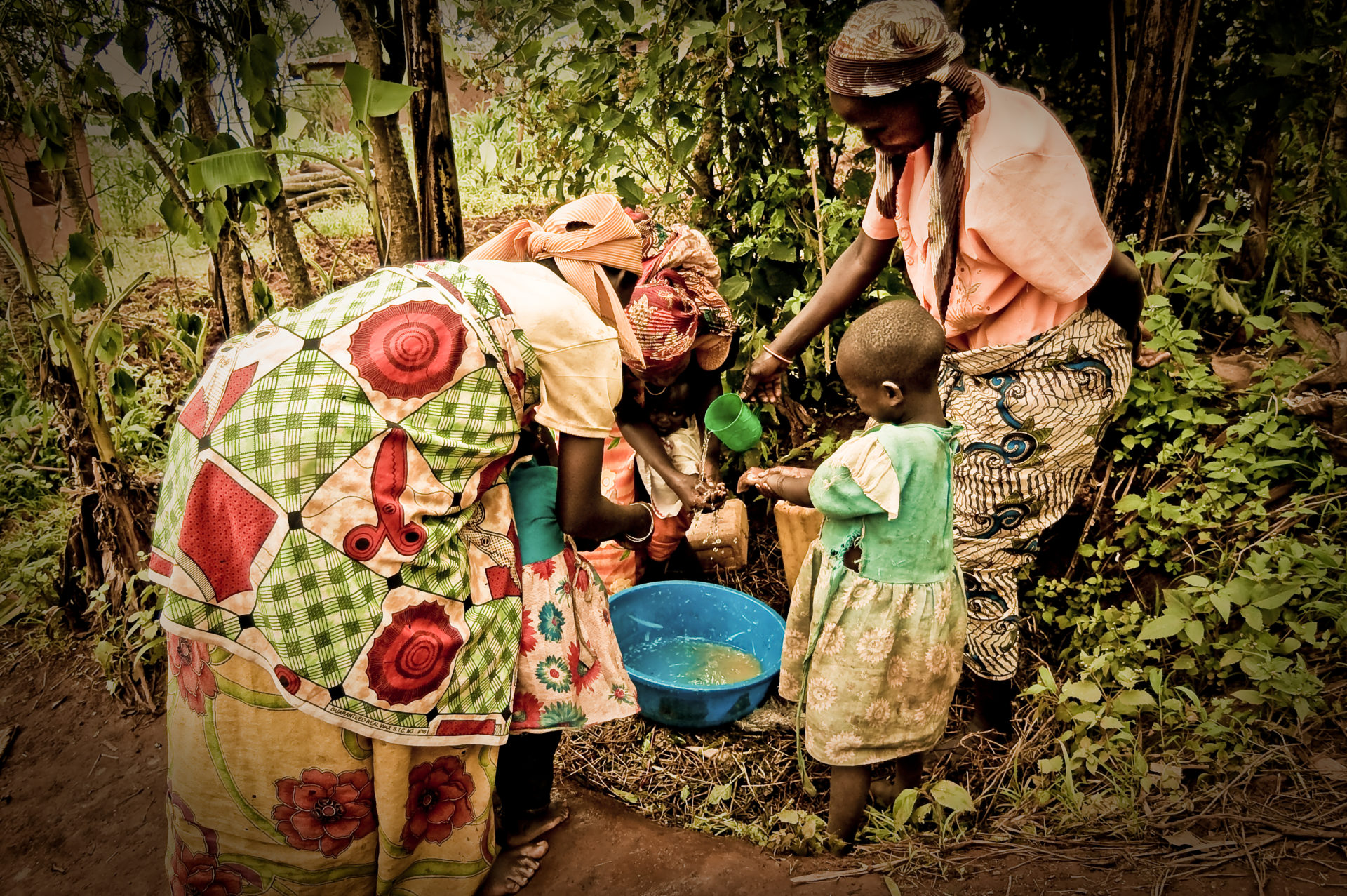 No Laughing Matter
InterAction Celebrates World Toilet Day
November 19 is World Toilet Day—a day that is sure to gather its usual collection of smirks and giggles here in the U.S., where scatological humor is a regular source of laughs in movies, memes, and middle school hallways.
As Americans, we can enjoy the off-humor novelty of toilets in part because we have regular access to appropriate sanitation at home, at school, at work, and even when on the move. However, for over half the global population, sanitation is no joke—4.2 billion people live without safely managed sanitation, while 673 million people practice open defecation and 2 billion people drink from water sources contaminated with feces.
Often the unsung heroes of humanitarian and development interventions, sanitation and hygiene programs can have life-saving and life-building benefits. Toilets are one way to address the circumstances above, and they are proven to improve human well-being, as well as the social and economic development of a population.
In the U.S., the easy access to toilets that we take for granted means that we are less exposed to life-threatening diseases. It also means we need them less—for lack of access to toilets ironically increases the need for toilets. Toilets and other sanitation measures help to prevent diarrhea—the second leading cause of death in children under five—as well as the transmission of other diseases such as cholera, dysentery, hepatitis A, typhoid, and polio. Put into perspective, children living in conflict areas are 20 times more likely to die from diseases caused by a lack of safe water, sanitation, and hygiene than by direct violence.
Beyond health risks, the lack of access to toilets and washing facilities has societal ramifications. For many girls around the world, appropriate sanitation is a determinant of their education. Those without access to toilets and private washing facilities will often miss school when menstruating. On a recent trip to Afghanistan, a colleague and I witnessed firsthand the emotional and social consequences of missing toilets and private places to wash. In a conversation with a group of displaced individuals, they mentioned that due to a lack of appropriate facilities within their informal settlement, the women were having to go out in groups at night to create their own private spaces—by holding up shawls for each other—to ensure that they could retain some semblance of dignity while performing their daily ablutions.
Moreover, as this World Toilet Day fact sheet reminds us, water- and sanitation-related diseases resulting from a lack of safe sanitation practices can impact more than individual communities. These diseases can cost countries up to 5% of their GDP due to lost productivity.
And so, when you think about it, toilets—and the improvements they bring—are no laughing matter.