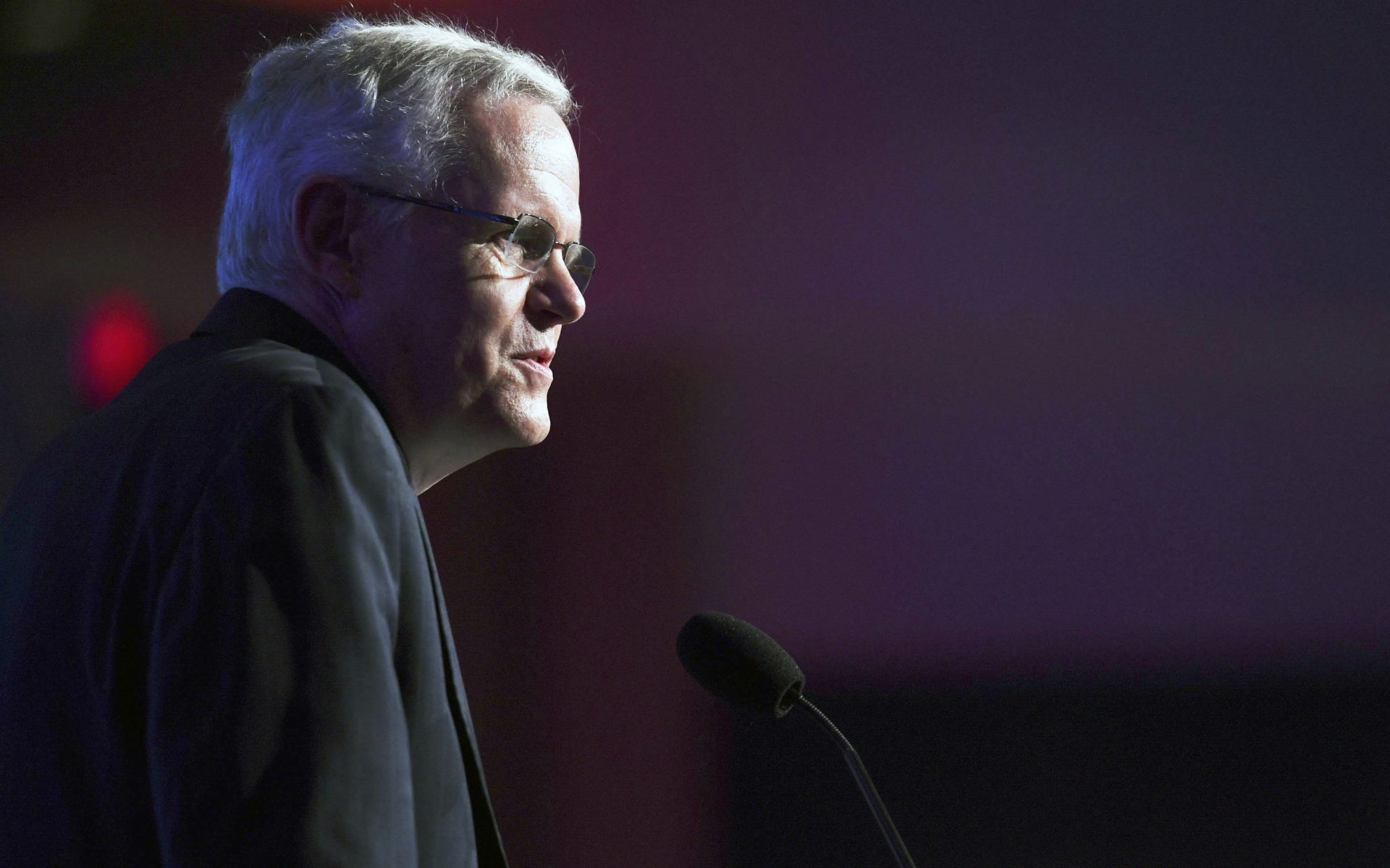 Reflecting on 16 Years of Policy Advocacy
From Outgoing CEO Sam Worthington
How can non-governmental organization (NGO) ideals and collective thinking become a positive and influential force in advancing policies that help at-risk populations, respond to complex crises, amplify historically marginalized voices, protect people's rights, restore dignity, and save lives?
And, what if U.S.-based international NGOs could draw on their experiences and expertise to shape foreign, development, and humanitarian policies? What would we say? How could we become more relevant?
16 years ago, I asked myself these questions when taking on the role of President and CEO of InterAction. Today, we know the answer. Our community has become a trusted source and thought partner for the White House, multiple Administrations, key U.N. agencies, other governments, and partner NGO networks worldwide.
InterAction now hosts multiple robust programs. Much of our effective advocacy comes from a Public Policy Committee System, which engages advocacy experts and leaders across 50+ of our Member organizations to share information and coordinate joint advocacy work focused on Congress and the executive branch.
Other advocacy efforts focus on the U.N.'s humanitarian infrastructure and the InterAgency Standing Committee, which serves as the apex for global humanitarian crises. InterAction has been a leader in influencing the humanitarian system for decades, advancing reforms and supporting country and region-focused efforts in Afghanistan, Central America, Gaza, the Great Lakes, Haiti, the Horn of Africa, Iraq, Jordan, Myanmar, Nigeria, Pakistan, the Sahel, South Sudan, Syria, Venezuela, and Yemen. These crises have tested our advocacy, and we have learned that the InterAction community voice carries weight.
Working with our Members and partners over the past decade, InterAction launched advocacy working groups involving many dozens of organizations. Our working groups have focused on Food Security, Nutrition, and Agriculture; Budget and Appropriations; Children and Youth; Climate Advocacy and Mainstreaming; Democracy, Rights and Governance; Diversity, Equity, and Inclusion; COVID-19 and Civil Society; Development Finance; Forced Displacement; Gender-Based Violence; Innovative Finance; Protection of Civilians; Shelter and Settlements; Water, Sanitation, and Hygiene; and many more. These working groups manage hundreds of high-level meetings a year and have successfully advocated for billions of dollars of new investments in people-centered foreign assistance.
InterAction's advocacy has initiated and helped shape the creation and funding of the Global Food Security Act; helped win a U.S. Supreme Court Case that protected the free speech of U.S. international NGOs; protected organizations from disinformation attacks; and influenced U.N. Security Council votes to stop harmful anti-terror policies that impair humanitarian operations. We found new ways to influence events when we created, delivered, and exceeded U.S. NGO financial pledges worth billions of dollars for food security, nutrition, the Haiti earthquake, and President Obama's Refugee and Africa Summits.
Today, as I reflect on my time at InterAction, I can unequivocally answer, "yes." Not only can U.S. INGOs come together to respond to crises, but they are also adept at shaping ideas and promoting policies that build a more equitable world.
I am proud of how our community has grown into this area of work and the concrete impacts we have had in supporting dignity, health, and lives worldwide. Under the leadership of Ambassador Miriam Sapiro (ret.), we are well-positioned for the future.