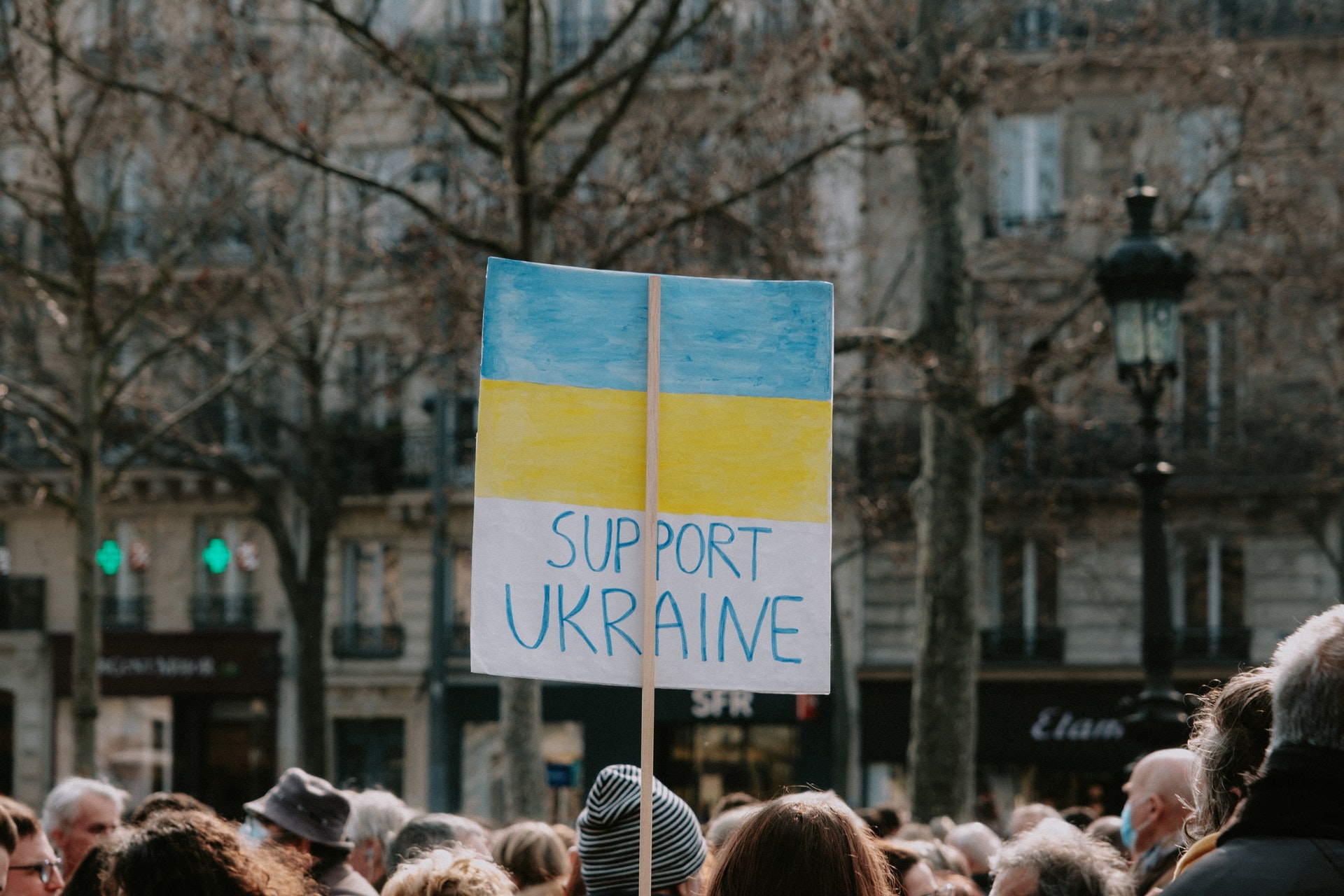 Russia's Invasion of Ukraine: Humanitarian Response, Insights & Experts
Media Alert
InterAction provides tailored Media Alerts highlighting the work our Members are implementing around the world. If you would like to learn more about any of the following information, please feel free to reach out directly to the point of contact provided.
NGOs On-The-Ground
Mercy Corps on the ground in Ukraine, Romania, and Poland
Mercy Corps is on the ground in Ukraine, Romania, and Poland, working quickly to understand the evolving humanitarian needs as they respond. Mercy Corps is currently funding local organizations that know their community needs best and are already working quickly to provide assistance to refugees and Ukrainians inside the country. Local organizations they are supporting are distributing items like medical supplies and food staples, including into eastern Ukraine, and supporting marginalized groups like third-country nationals and members of Ukraine's Roma community crossing into neighboring countries. This past weekend, the Mercy Corps team accompanied their Romanian partner to deliver medical supplies to a church housing both an orphanage and hospital inside Ukraine. As Mercy Corps' broader humanitarian response gets underway, they plan to provide emergency cash assistance and connect people on the move with information, such as where to access basic services, information on safe routes, and legal rights.
Mercy Corps staff in Ukraine, Poland, and Romania are available for interviews to discuss the rapidly deteriorating humanitarian situation and what's next for cities under siege.
Contact Lynn Hector at lhector@mercycorps.org to schedule an interview.
---
Project HOPE delivers medical supplies to Lviv
Over the weekend, members from one of Project HOPE's Ukrainian response teams spent the night at a Lviv hospital. Hours before the military base in the city was attacked, the team witnessed a heart transplant and two kidney transplants for children that used sutures they had brought with them from Krakow. The hospital later received 11 trauma patients injured in the bombing. An additional truckload of supplies from Project HOPE arrived today. Pictures from the trip are provided in the hyperlink. Project HOPE's executive vice president is available to provide a first-hand account of this experience.
Please contact Matt Farrauto at mfarrauto_cnslt@projecthope.org for more information.
---
Americares Responds to Ukraine Crisis
Americares has an emergency response team on the ground in Poland to support health services for families affected by the escalating humanitarian crisis in Ukraine. The team, based in Krakow, has expertise in coordinating large-scale shipments of medicine and relief supplies and mobilizing emergency medical teams in crisis situations. At the same time, Americares currently has 3 tons of medicine and critical relief supplies on the way to Ukraine and anticipates many shipments will follow in the coming weeks.
Reach out to Jacqueline Serna at jserna@americares.org for more information.
---
Experts on the Impacts of the Russian Invasion of Ukraine
World Vision Warns of Growing Human Trafficking Risk for Ukrainian Women
Human trafficking of Ukrainian women has emerged to be a dangerous by-product of the country's conflict-fueled refugee crisis, according to international aid organization World Vision. To speak to an expert on this issue, please contact Nicole Harris at nharris@worldvision.org.
---
FHI 360: Ukraine Conflict Causing Setbacks in HIV/AIDS, COVID Responses
In addition to the immediate and grave humanitarian crisis now being created as hundreds of thousands of people are displaced from their homes, this conflict is precipitating significant long-term setbacks in human development. Critical work to advance youth education, increase economic opportunity and curb the spread of diseases like HIV and COVID-19 has stalled, leaving gaps that will not be easily repaired.
To learn more, please contact Christy Delafield at cdelafield@fhi360.org.
---
IDPs: Global Communities' Response to Ukraine Crisis
To respond to the immediate crisis in Ukraine, Global Communities is focused on meeting the urgent needs of internally displaced persons (IDPs) in the western part of the country. Global Communities will work directly with local government and civil society organizations to supply essential non-food items such as beds, warm clothing, hygiene supplies, stoves, flashlights, and fire hoses.
To speak to an expert on this issue, please contact Melissa Silverman at msilverman@globalcommunities.org.
---
Experts on Food Security
The War in Ukraine is a Global Food Security Crisis
Without fail, every time violent conflict disrupts a region more people are pushed into hunger well beyond the conflict zone. Long-lasting food shortages, malnutrition, and famine are underreported, turning those living in hunger into the forgotten victims of war. In this Newsweek op-ed, Hunger Project CEO Tim Prewitt calls for the global community to immediately address the devastating impact of Russia's invasion on the global food system to prevent years of food crises throughout the region. This systemic disruption will require not only emergency relief but sustained response at the community level.
Please contact Sara Wilson at sara.wilson@thp.org for more information.
---
Ukraine Conflict Could Lead to Increase in Global Starvation
The conflict in Ukraine is not only devastating the lives of those directly impacted but worsening the hunger crisis in dozens of other nations, international aid organization, World Vision warns.
Please contact Nicole Harris at nharris@worldvision.org for more information.
---
Rising Food Costs Will Have Long-term Impact on Smallholder Farmers Globally
The situation in Ukraine, following the impacts of COVID-19, will directly impact smallholder farmers worldwide, with many already feeling the pressure.
Haiti imports nearly 70% of its food needs, including agricultural inputs, so reliance on outside products directly impacts food costs. "The increased cost of fuel and supplies directly impacts agriculture and crops in Haiti," said Hervil Cherubin, Senior Director of Haiti Resilience.
Heifer International's long history working with smallholder farmers for 77 years includes projects in central and eastern Europe; the first European pilot program launched in Warsaw, Poland in 1992, and the regional portfolio grew to include work in Armenia, Romania, and Ukraine.
In response to the influx of refugees from Ukraine to neighboring countries, Heifer is working with established partners in Romania to help provide emergency cash and medical and psychological support to those most in need.
To speak to an expert, please contact Kim Barbano at kimberly.barbano@heifer.org.
---
NGOs Supporting Ukraine
Neighbors with Open Arms: Moldovans Mobilize to Support Ukrainians
Russia's war on Ukraine and the resulting devastation have put millions of people on the move, the largest displacement in Europe since World War II. Amid the tragedy, we are also witnessing heroic acts by many citizens and the private sector, from business owners in Ukraine transforming their operations into shelters and food distribution centers to large companies donating expertise and resources to Ukraine and neighboring countries accepting refugees. This article by the Center for International Private Enterprise (CIPE) highlights the actions of partners in Moldova to support the countless people seeking shelter there.
Contact Pam Kelley Lauder at pkelleylauder@cipe.org for more information.
---
World Vision Delivers More Aid into Ukraine as Increased Fighting Fuels Soaring Humanitarian Need
Soaring humanitarian needs inside Ukraine have prompted international aid organization World Vision to deliver its second shipment in a week of essential food and supplies to a hospital in the embattled nation.
Contact Nicole Harris at nharris@worldvision.org for more information.
---
War in Ukraine Shows Devastating Impact of Heavy Bombing on Civilians
Humanity & Inclusion is deeply concerned about the continuous escalation of armed violence that indiscriminately affects Ukrainian civilians. We are extremely worried about the extensive harm caused to civilians by the use of heavy explosive weapons in populated areas, as well as internationally banned weapons such as cluster munitions.
Humanity & Inclusion specialists on-site in Ukraine, Moldova, and Romania have identified several areas of priority as they prepare an emergency response.
"We are preparing to support hospitals in the affected region by providing technical rehabilitation assistance for injured individuals and psychosocial support," explains Fanny Mraz, Humanity & Inclusion's emergency director. "We are coordinating with fellow humanitarian actors and local authorities to ensure a thorough and complete response to the needs on-site."
In Moldova, where millions have already fled from the conflict, Humanity & Inclusion is preparing to support refugees crossing the border by offering psychosocial services and providing mobility devices such as canes and wheelchairs to people with disabilities, and older people. The organization will also support shelters housing refugees.
"As in any crisis, vulnerable populations are the most at risk," Mraz continues. "Humanity & Inclusion is committed to ensuring that everyone has access to the humanitarian aid they need."
Contact Mica Bevington at m.bevington@hi.org for more information.
---
Our Clarifying Moment: A Global Call To Action
The Alliance for Peacebuilding (AfP), the leading nonpartisan global peacebuilding network of 160+ members operating in 181 countries working to end violent conflict and build sustainable peace, urges the international community to seize the violent conflict in Ukraine as clarifying moment to build on the growing collective global movement demanding much-needed change to end and prevent violent conflict and build peace in Ukraine and beyond.
The resounding condemnation of the Russian invasion of Ukraine provides a momentous opportunity for global unity and once again demonstrates the need for a fundamental transformation in international development, peace and security, and diplomacy efforts to focus on conflict prevention and peacebuilding. All citizens and sectors can get involved and be advocates for a more peaceful world by reviewing the concrete actions below that you can take now and passing it along to others.
Contact Nick Zuroski at nick@allianceforpeacebuilding.org for more information.