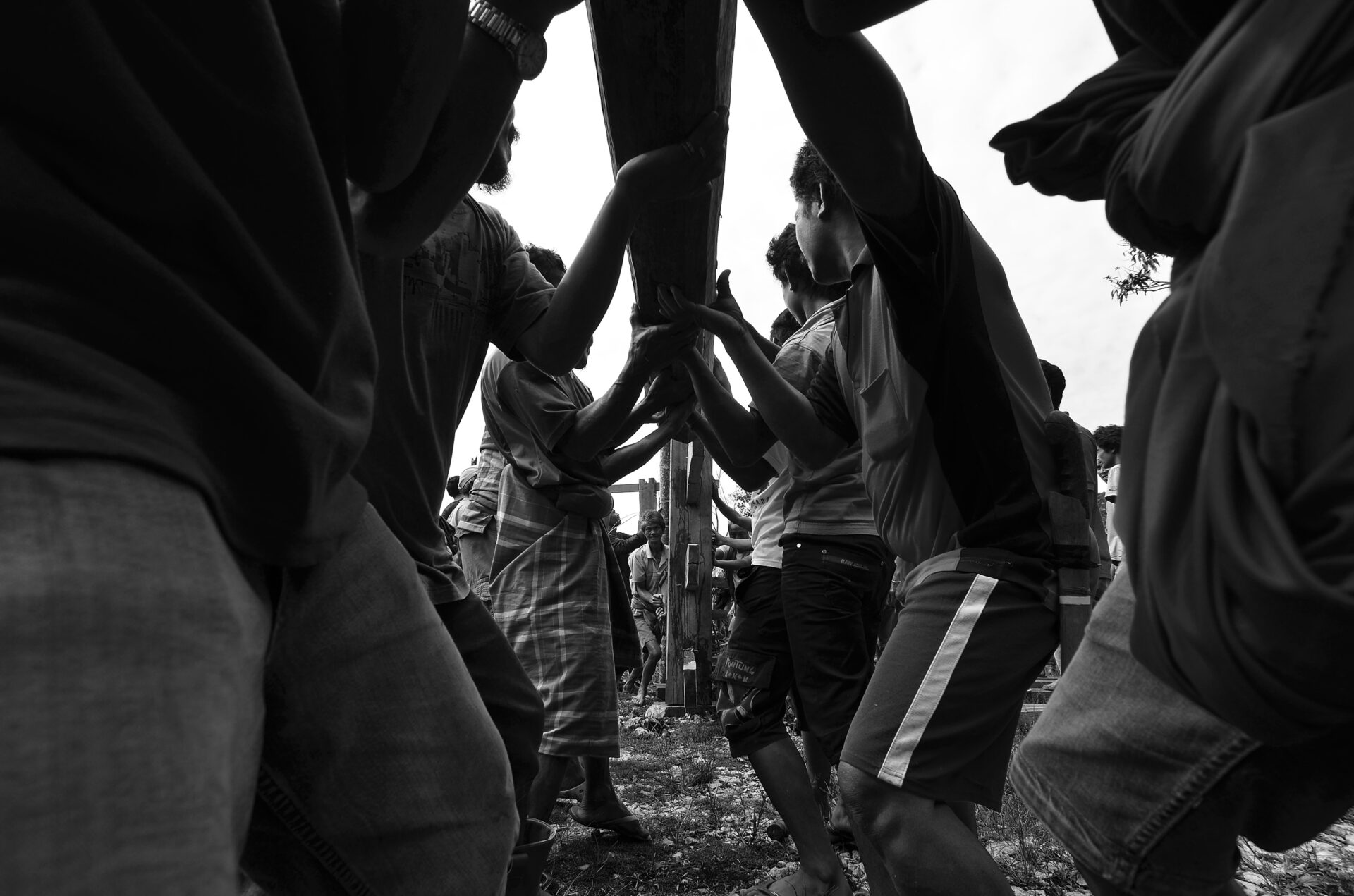 Safety at Work Amidst COVID-19
InterAction Observes the World Day for Safety and Health at Work
As the COVID-19 pandemic continues to circulate the globe and afflict thousands of new patients every day, cities, states, and countries are taking drastic—yet needed—measures to prevent further infection.
With almost 1 million confirmed cases and 56,000 deaths, the United States is currently the global leader in COVID-19 transmission. Aggressive regulatory measures were introduced to prevent further infection and "flatten the curve" of transmission. From closing schools to enforcing "shelter in place" rules, the U.S.'s response is finally starting to see a slowdown in new cases.
As a part of the U.S.'s pandemic response, only workers deemed "essential" commute to and from their workplaces and interact with people every day. These include healthcare providers, grocery store employees, construction workers, and law enforcement, among others.
This strange period has forced everyone, including those of us fortunate enough to work from home, to critically consider the value of their labor amid a global pandemic.
Today is the World Day for Safety and Health at Work. It couldn't have come at a more relevant time.
Like many of our NGO colleagues working in the U.S., InterAction has all members of our team working from home to keep us safe and healthy and to also ensure that we are doing our part to flatten the curve. Our Working Group meetings have turned 100% virtual, Zoom and Microsoft Teams have become our new way of connecting with others, and we all miss being able to stop by each other's cubicles to ask a question or simply say hi.
Some days it feels tedious and hard. Other days are just lonely. But we are the lucky ones.
How does one social distance, or self-isolate, in a refugee camp?
How can an impoverished father stay home from work when his children are starving?
The citizens of the world must be protected from the virus when they leave their homes to go to work.
This is why InterAction has worked closely with our Members to understand, advocate for, and coordinate the NGOs responding to COVID-19 across the globe. Our COVID-19 Humanitarian Response Working Group, Public Policy Committee, Protection Working Group, as well as the regular small group discussions being held in between are all working to beat the spread of COVID-19 and support the world's most vulnerable populations.
Today, as with all other days, we must keep the world's poorest and most vulnerable in mind. It is the responsibility of governments and employers to safeguard the health and well-being of working people, especially those who must work through a global pandemic. However, it is everyone's responsibility to advocate for programs, responses, and policies that help secure these safeguards.
In the case of COVID-19, there is no time to waste.