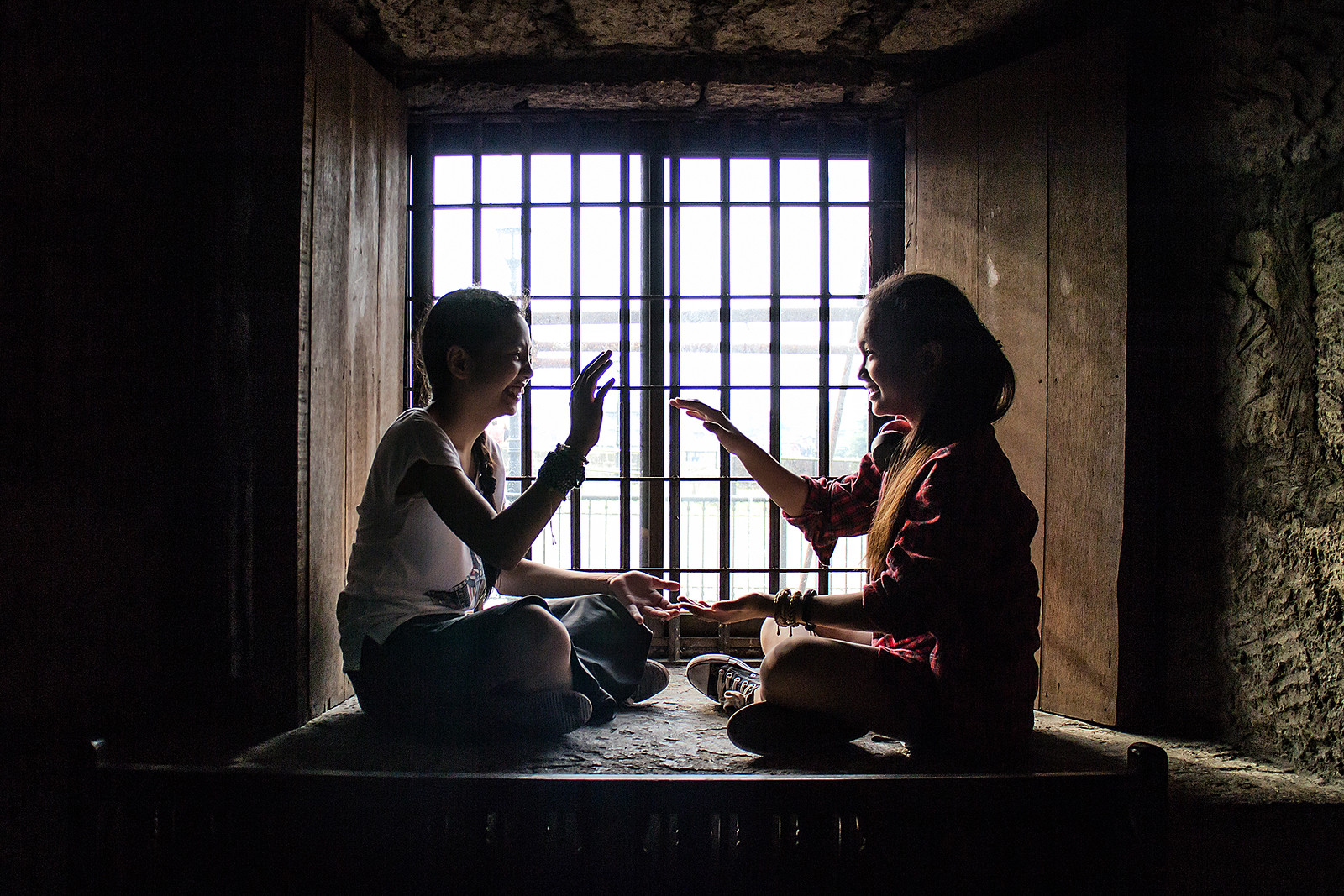 Solidarity While Separated
InterAction Celebrates International Day of Friendship
Friendship looks different right now.
Gone for the time being are the days of showing physical affection, gathering together frequently, and sharing meals. Yet, at a time when the entire world is experiencing unprecedented physical separation, the shared spirit of human solidarity is more important than ever. This International Day of Friendship, we celebrate just that—the importance of solidarity and mutual understanding in overcoming our world's most pressing challenges.
Friendship may seem like a weak force compared to what we currently face as a global community. Humanitarian crises are on the rise, millions lack access to lifesaving healthcare, and, due to COVID-19, global poverty is projected to increase for the first time in over 20 years.
Yet through it all, friendship remains foundational to progress and sustainable economic and social development. Meaningful relationships cultivate hope and empower individuals, allowing one to overcome negative mindsets that can perpetuate entrapment in poverty. Friendship is also vital to the elimination of all forms of racism, discrimination, xenophobia, and related intolerance. Current movements against racial injustice in the U.S. highlight the importance of recognizing our common humanity and seeking to understand the experiences of others. Friendship teaches us how to participate in dialogue, solidarity, and reconciliation while honoring cultural diversity.
When the United Nations designated July 30 as the International Day of Friendship in 2011, it declared that "friendship between peoples, countries, cultures, and individuals can inspire peace efforts and presents an opportunity to build bridges between communities." This day is part of UNESCO's broader efforts to foster a culture of peace, which recognizes that peace is not merely the absence of conflict but a positive, dynamic, and participatory process. Fostering a culture of peace involves the promotion of all human rights, the advancement of tolerance, the pursuit of gender equality, and the practice of non-violence.
In 2017, InterAction founded the Together Project in recognition of the importance of solidarity and friendship. The Together Project represents a hub of advocacy and support for U.S.-based NGOs that provide vital development and humanitarian relief around the world and confront discrimination due to their operating principles or religious faith. In the spirit of mutual solidarity, the Together Project enables the sharing of information and the development of strategies in response to the shrinking civil society space experienced by these NGOs.
As the UNESCO Constitution reads, "since wars begin in the minds of men, it is in the minds of men that the defenses of peace must be constructed." All of us can participate in the power of friendship through seeking reconciliation, doing small acts of kindness, and affirming the dignity of all humanity.
Here are a few easy ways to participate in a culture of friendship and peace:
Social media provides a great tool to connect with others amid physical separation. Utilize your platform to spread a message of hope, encouragement, and solidarity.
Listen and learn. Seek out the stories of others and take the time to educate yourself on issues such as intolerance, racism, and xenophobia. A great place to start is this anti-racism resource.
Reach out to a friend, family member, or neighbor that may be experiencing isolation or loneliness during this time.
Support your local food bank through donations, assisting with contact-less distributions, or volunteering to sort and pack food.
Despite physical separation, our words, daily choices, and interactions have a continual impact on shaping a culture of peace and tolerance.
This International Day of Friendship may we all commit to make the world a more just, peaceful, and prosperous place together.